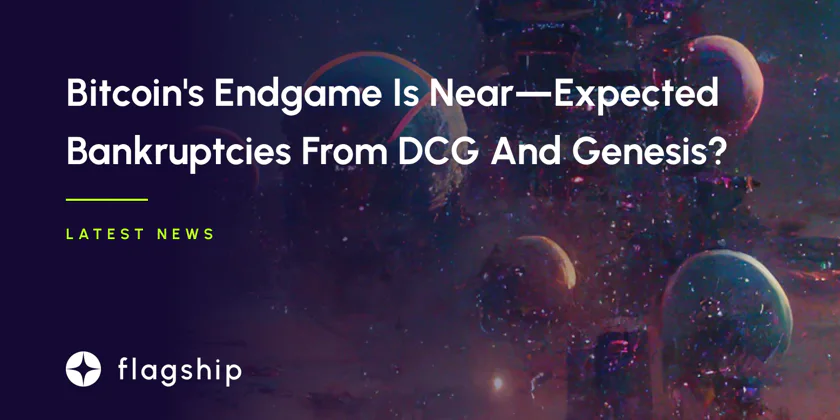 Bitcoin's Endgame Is Near—Can We Expect Bankruptcies From DCG And Genesis?
Whether Genesis Trading and Digital Currency Group (DCG) will fail looms over the cryptocurrency and bitcoin markets like a sword of Damocles.
---
In the event of bankruptcy, DCG might be required to sell off Grayscale, its primary source of funding, along with its Grayscale Bitcoin Trust (GBTC). However, how likely is that to occur? Understanding who the three companies are, how they are related, and what duties they have to one another is crucial to provide a satisfactory answer.
Let's also look at the rumors that have been going around lately and see if we can find any truth.
One of the most important businesses in the cryptocurrency sector, DCG is the parent company of many well-known companies in the space, including Genesis and Grayscale.
Genesis has been a gem in DCG's portfolio and is the only full-service prime broker in the cryptocurrency space. The company is crucial in providing access and managing risk for large institutions.
However, it was already in trouble following Three Arrows Capital's (3AC) demise and was saved by DCG. 3AC currently owes the parent company $1.2 billion.
Late last week, Genesis announced that it would halt payouts for its Genesis Earn program. It became known that the business would require a $1 billion cash infusion by today, Monday.
Rumors suggest that things may not go well for DCG and, consequently, Grayscale if Genesis cannot raise this sum from outside backers.
The Grayscale Bitcoin Trust currently holds 634,000 BTC, which may be sold off, putting tremendous pressure on the price of bitcoin.
Andrew Parish, the co-founder of ArchPublic, is one of the primary sources for the current rumors. According to him, Genesis has "zero interested parties."
However, the crypto community is debating the reliability of this source. Analyst Dylan LeClair expressed his skepticism and cautioned him to be skeptical of this guy's sources.
If Genesis fails to obtain funding, DCG might be forced to sell some of its portfolio and equity. Cinneamhain Ventures partner Adam Cochran has been carefully examining DCG's assets to determine whether it could fill the $1 billion gap.
Luno, Foundry, and Coindesk are just a few of the companies in DCG's portfolio that it might try to sell, along with a sizable portion of its venture portfolio.
Cochran asserted that "as a VC, there's not much I would bid on with a secondary" and that "$1 billion is very optimistic."
Grayscale, Genesis, and Luno, in that order, are likely to be DCG's top priorities, according to Cochran. According to Cochran, to reach $1 billion, they would have to sell some of their equity and all of their ventures, liquid assets, and Luno/Coindesk/Foundry (if it has any value).
At some point, DCG would have to abandon all hope of saving its prized asset. If this fails, liquidating the Grayscale Bitcoin Trust will only be an option.
"If we hear anything this week other than a round was closed, I'm going to venture a guess that most of this stuff will be sold off. And they would have to consider spinning off Grayscale itself if they couldn't get the raise in time."
Even so, it might not be simple. Grayscale has admittedly previously dissolved its XRP trust. However, this was in light of the Ripple Labs lawsuit by the US Securities and Exchange Commission.
"Those expecting GBTC to allow a one-off redemption for Genesis to meet liquidity needs are misguided," wrote QCP Capital in its most recent report. "This has to be done with the SEC's approval." That is not likely to happen anytime soon, according to QCP Capital, given the SEC's opposition to GBTC this year.
The CEO of Lumida Wealth Management, Ram Ahluwalia, concluded that "an acquisition is a right move for Genesis." GS, ICE or a group of investment banks are a few potential acquirers.
That won't be simple, according to Ahluwalia, who added that "MS, Merrill, CS, Deutsche, and Jefferies would not do this for a variety of reasons," in addition to headline risk and regulatory scrutiny.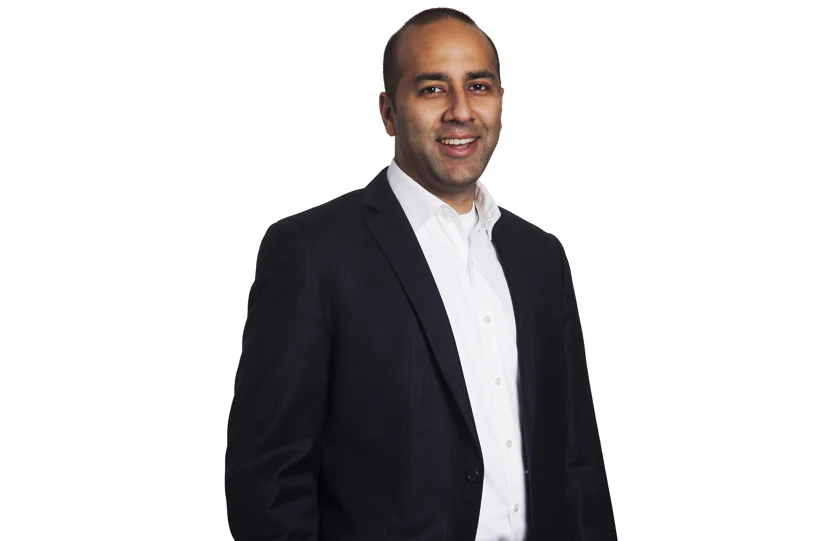 Ahluwalia thinks DCG won't fill the gap if there isn't an acquirer because the company isn't making money off the deal. That would entail the Genesis credit subsidiary filing for organized bankruptcy, he explained.
At the time of publication, Bitcoin investors appeared unsettled and in a de-risk mode. Bitcoin fell to $16,000, close to the bear market low of $15,675.
Disclaimer: Nothing on this site should be construed as a financial investment recommendation. It's important to understand that investing is a high-risk activity. Investments expose money to potential loss.