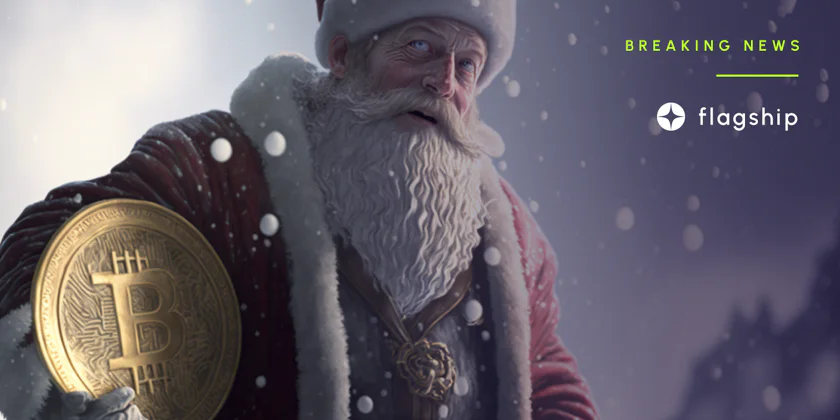 Bitcoin (BTC) Experiences Record Holiday Stability
Extreme stability in Bitcoin's (BTC) price over the past hour and seven days indicates that both traders and consumers are enjoying the holiday season.
---
Subscribe to Flagletter
Get content like this in your inbox
According to data provided by CoinGecko, Bitcoin's price remained stable over the past 24 hours, recording a 0.1% change. In the past hour, the same thing has occurred. Bitcoin gained 1.2% over the past week.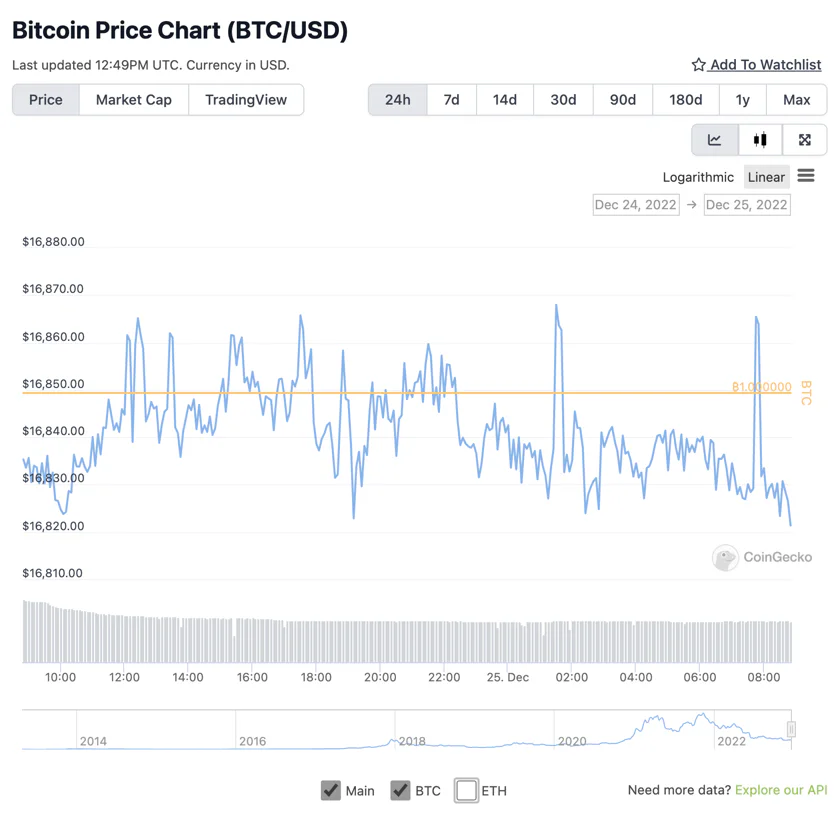 As many people worldwide celebrate Christmas, Bitcoin and other cryptocurrencies continue to function normally. The market reaction to this was significant. We are all aware that the value of cryptocurrencies is highly unpredictable and subject to constant fluctuations. Unfortunately, during this Christmas season, this is not the case. Bitcoin's price has been stable at around $16,835 for the past few days. For digital assets, this is highly unusual. Bitcoin's value has fluctuated precisely 0.1% over the past 24 hours, while Ethereum (ETH), Binance Coin (BNB), Dogecoin (DOGE), and XRP have all experienced nearly identical trading patterns. The Bitcoin situation in 2023 will be crucial to follow. In 2024, for instance, Bitcoin will likely experience yet another halving. The value of Bitcoin and other cryptocurrencies may be affected by this.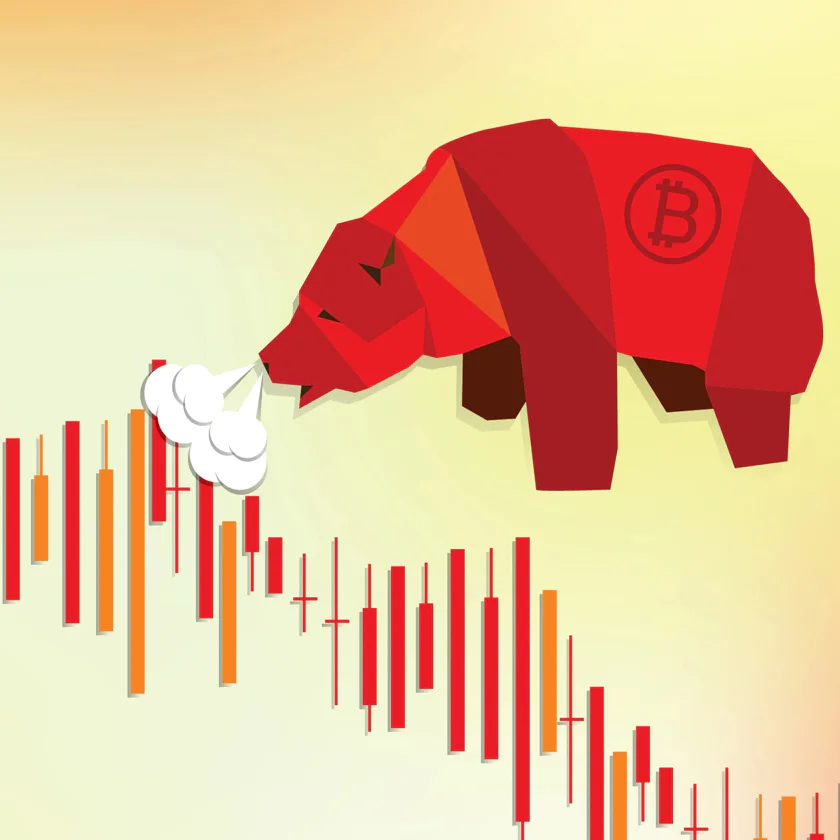 A bear trend that has permeated the entire cryptocurrency market in 2022 may carry over into 2023. There are currently no indicators of whether Bitcoin will move in the coming months. Bitcoin and other digital currencies are extremely sensitive to political and monetary cycles. A shift in monetary policy, especially from the FED, could lead to an influx of funds into risky assets like Bitcoin and other cryptocurrencies once again. This suggests the beginning of a new bull run. However, this is purely speculative. Various other factors will also affect Bitcoin and different digital currency prices.
Subscribe to Flagletter
Get content like this in your inbox
Disclaimer: Nothing on this site should be construed as a financial investment recommendation. It's important to understand that investing is a high-risk activity. Investments expose money to potential loss.