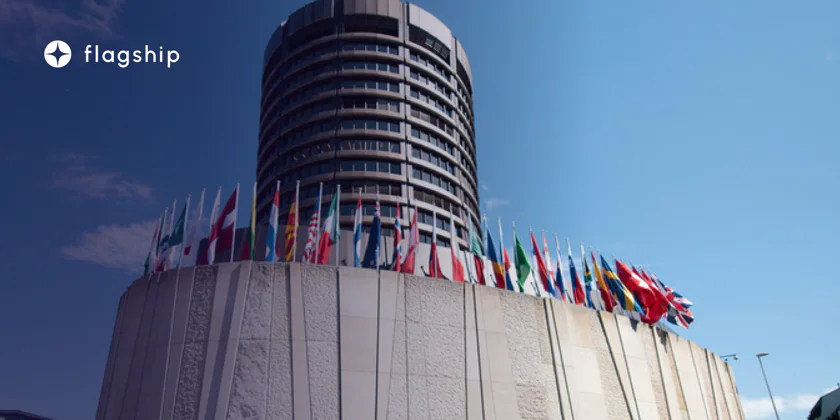 BIS Allows 2% Crypto Reserves for Banks
Banks can hold 2% of their reserves in cryptocurrencies thanks to a new rule from the Bank for International Settlements (BIS).
---
Banks are now permitted to hold 2% of their reserves in cryptocurrencies, according to a policy recently introduced by the BIS in its Prudential Treatment of Cryptoasset Exposure report for December 2022. The policy covers several aspects of how crypto assets are to be defined and handled and is scheduled to go into effect on January 1st, 2025. It is the second consultation on a policy that was published earlier in the year. The BIS announced they would restrict banks to holding only 1% of their reserves in cryptocurrencies in the first version of this report, which was published in June.
Subscribe to the Crypto News newsletter
Leave your email below and get more info like this:
The policy divides digital currency into two cohorts. Traditional assets that have been tokenized and digital assets with "effective stabilization mechanisms" are referred to as Group 1. Digital assets that "fail to meet any of the classification conditions of Group 1 assets" are categorized as Group 2 assets. The BIS is currently implementing its new regulations for Group 2 assets. According to the BIS, Group 2 assets, such as Bitcoin, present a more significant risk to financial systems because they lack a distinguishable counterparty. According to the paper, a bank's exposure to Group 2 crypto assets shouldn't be greater than 2% of its Tier 1 capital within reserves. The report explained that Group 2 financial instruments require new policy because they have not yet been included in BIS regulations:
"Certain cryptoassets have exhibited a high degree of volatility, and could present risks for banks as exposures increase, including liquidity risk; credit risk; market risk; operational risk (including fraud and cyber risks); money laundering/terrorist financing risk; and legal and reputation risks."
The BIS report also states that as the market for digital assets grows, so do associated risks. As a result, regulation is necessary despite the market's small size compared to the global market. The report states the following when describing the risks and oversight of Group 2 assets:
"The necessary process has been modified to remove the supervisory pre-approval element; instead, in the final standard, banks are required to notify supervisors of classification decisions, and supervisors will have the power to override these decisions if they disagree with a bank's assessment."
The rule proposed by the BIS continues in line with the cautious approach to regulation that regulators have taken in this sector. Although this policy is a little conservative, it favors adopting Bitcoin and the rest of the crypto asset market. With the introduction of this new policy, banks will have more information about how to become exposed to cryptocurrencies when the rule is implemented across all BIS jurisdictions in 2025.
Subscribe to the Crypto News newsletter
Leave your email below and get more info like this:
Disclaimer: Nothing on this site should be construed as a financial investment recommendation. It's important to understand that investing is a high-risk activity. Investments expose money to potential loss.