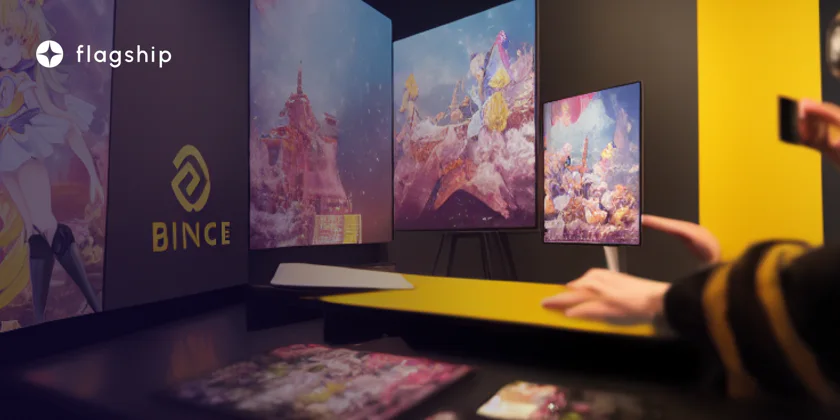 Binance buys Japanese crypto exchange with regulatory oversight
Over the past year, Binance has broadened its service offerings by securing an operating license or a stake in a regulated entity.
---
By purchasing a full share in a Japanese cryptocurrency service provider, the cryptocurrency exchange Binance intends to reenter the Japanese market.
During a public announcement on November 30th, Binance CEO Changpeng Zhao stated the company's intention to return to the Japanese market compliant with local regulations. By acquiring the Japan Financial Services Agency-licensed Sakura Exchange BitCoin (SEBC), the foreign exchange would return to the Japanese market for the first time in four years.
Subscribe to Flagletter
Get content like this in your inbox
An official for Binance commented on the significance of their most recent acquisition, saying:
"We can say that the acquisition of SEBC marks Binance's first license in East Asia, and as Asia is a market with potential, we hope to expand in other regions."
After receiving an FSA notice for conducting business without a license, Binance was forced to cease operations and abandon its 2018 plans to establish a base of operations in Japan.
In 2021, the Japanese government issued another warning to the cryptocurrency exchange for the same reasons. It's common for a cryptocurrency exchange to buy its way into a new market where it can't quickly obtain a license, as Binance did when it purchased the regulated entity Crypto Facilities.
Recently, Binance regained access to the Malaysian market by buying a minority stake in a government-authorized company.
To do the same in Singapore, the exchange bought an 18% stake in a government-approved stock exchange.
As a result of its partnership with Paysafe, the cryptocurrency exchange also gained access to the sterling payment network in the United Kingdom, despite being denied such access by regulators.
When instituting rules to purchase and sell virtual currency, Japan was an early leader among major economies.
When determining global crypto parameters, the G20 consulted Japan's approach to cryptocurrency regulation, which was considered strict but ultimately welcomed.
Japan has recently relaxed its regulatory policy further to encourage and allow for the growth of crypto startups and has made it simpler to list coins.
Subscribe to Flagletter
Get content like this in your inbox
Disclaimer: Nothing on this site should be construed as a financial investment recommendation. It's important to understand that investing is a high-risk activity. Investments expose money to potential loss.