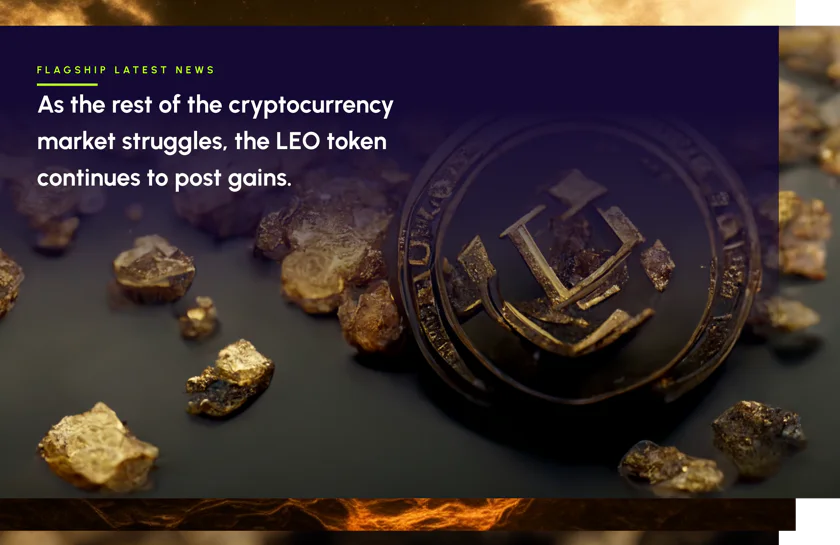 As the rest of the cryptocurrency market struggles, the LEO token continues to post gains.
The LEO token used on Bitfinex has been doing well despite the general bearishness of the cryptocurrency market.
---
Bitfinex's native token, LEO, has been performing well even as the rest of the cryptocurrency market struggles. The value of the utility token rose by 4.24% on the day. It has risen sharply, up 11% in just the past week.
While competitor FTX experiences liquidity issues, LEO's price soars. Many in the cryptocurrency community have demanded that exchanges publish proof of reserves since the FTX's bankruptcy filing. Bitfinex stood out amongst other exchanges by being one of the few to disclose where their cold wallets were stored publicly.
While this was a positive step, it did not significantly boost its growth because tokens on other exchanges that followed the proof-of-reserve model remain depressed. Bitcoin NB and Houbi Token are two examples of coins that have dropped in value; they are down 5.12% and 16.32%, respectively.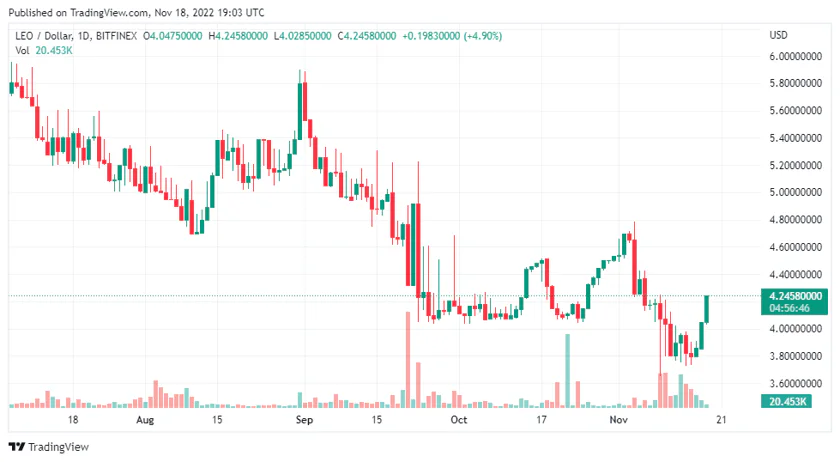 Several tokens have seen impressive price increases as the cryptocurrency market shows signs of recovery. The value of many altcoins, including LEO, Trust Wallet Token, Chiliz, and Toncoin, has increased exponentially over the past few days or weeks.
Trust Wallet Token has seen the most significant percentage increase in value over any cryptocurrency's past day and week. The self-custody wallet's native token experienced a remarkable run that increased its weekly value by more than 90%. After CZ of Binance tweeted his support for TWT, the cryptocurrency's price exploded.
GMX's utility token, which can be used on the platform's decentralized spot and perpetual trading market, comes in second. At the time of writing, the token's value had increased by 20% from the previous week and was up 2.09% on the day. It was followed by Toncoin and Chiliz, who came in third and fourth, respectively. Both tokens have seen a resurgence of popularity thanks mainly to the widespread coverage they've received on social media. LEO ranked fifth, with a price increase of 4.21% during the trading day.
Bitfinex's utility token saw some weekly volatility. As a result, the token dropped to $3.66, a drop of 4.9% from its $7 day opening price of $3.82. Yet it has recovered from those lows, touching a fresh local high of $4.22.
Disclaimer: Nothing on this site should be construed as a financial investment recommendation. It's important to understand that investing is a high-risk activity. Investments expose money to potential loss.