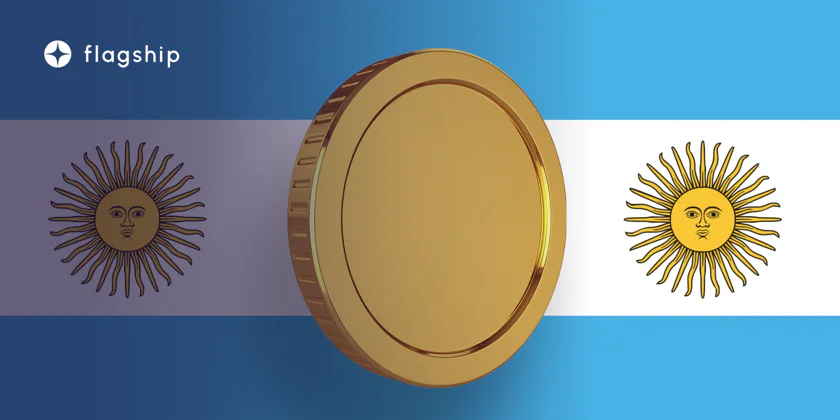 An Argentina city approves the dollar-pegged stablecoin bill
The Financial Innovation for Investment and Social Economic Development Act, a new piece of legislation adopted by San Luis policymakers, will make stablecoin technology possible.
---
The objective is to launch a new coin called "CityCoin," which will be accessible to all province residents over 18. The province's liquid financial assets serve as the sole security for the CityCoin token, also known as the "Activo Digital San Luis de Ahorro."
This has been viewed as a crucial step in the region's digitalization journey. The recently introduced development is anticipated to offer financial innovation and extra benefits on social, economic, cultural, and financial fronts as more nations and states delve deeply into the blockchain world.
The proposal calls for developing a stablecoin, the value of which will be guaranteed by liquid assets held by San Luis. On launch, it will be available to all residents of the state. The current law only offers a framework for developing this stablecoin, so it's still being determined exactly how it will work.
The law gives the state government broad control over blockchain technology. This covers blockchain education initiatives and the creation of platforms that make use of the technology.
The city of San Luis expects technology to expedite administrative processes and reduce paperwork and enhance transparency. A person must be at least 18 years old to buy cryptographic assets inside the state, per the law.
Recently, blockchain technology has been used to advance society in San Luis. CityCoin is an example of a private initiative created to raise money for local organizations. Affiliated local authorities will be able to launch their coin on Stacks with the aid of this initiative. The first two cities to do this were Miami and New York City, which issued their coins under the names MiamiCoin and NYCCoin. According to the agreements, local governments are entitled to incentives in the form of CityCoin, and they can stake the asset to access additional Bitcoin benefits.
A pegged cryptocurrency has value linked to another cryptocurrency, financial product, or tradeable good that a specific bank issues. Since bank-issued currency like the US dollar (USD), British pound (GBP), and euro (EUR) is fiat money, a pegged cryptocurrency is also known as a fiat-pegged cryptocurrency.
Regardless of the fiat currency or commodity, it is paired with; the pegged cryptocurrency is a secure digital trade that employs encryption. These digital assets could always be de-pegged, as is typical with stablecoins. The exchange rate between two currencies determines the connection or peg. Once this exchange rate, typically one-to-one, is established, the value of the cryptocurrency fluctuates in the same manner and to the same degree as the fiat currency it is linked to.
Disclaimer: Nothing on this site should be construed as a financial investment recommendation. It's important to understand that investing is a high-risk activity. Investments expose money to potential loss.