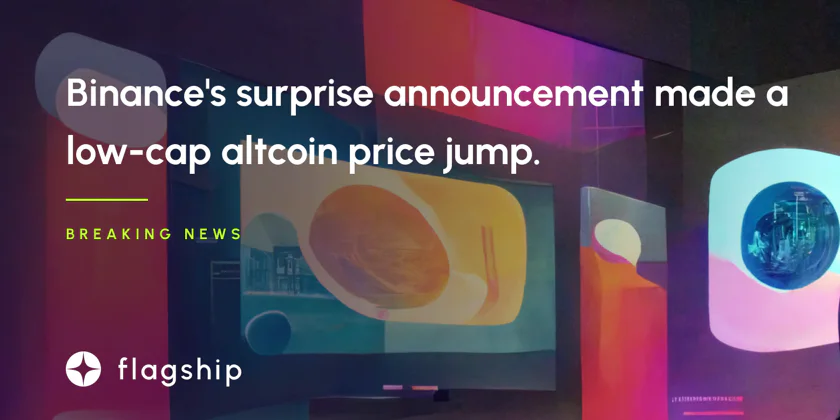 Binance's surprise announcement made a low-cap altcoin price jump
After receiving support from Binance, the largest cryptocurrency exchange platform in the world by volume, the price of a little-known altcoin is rising.
---
Due to the Ethereum (ETH) merge in September and the altcoin's proof-of-work (POW) consensus mechanism, which allows for mining, Binance Pool, the mining pool service offered by the trading platform, has added Ravencoin (RVN) to its list of cryptocurrency assets.
After the top smart contract platform switched to a proof-of-stake (POS) mechanism, crypto miners could not mine it, which increased demand for proof-of-work tokens like RVN.
The Ravencoin digital peer-to-peer network, which is built on a fork of the Bitcoin code and promotes the creation of new crypto assets, uses RVN to maintain and run itself.
The project started in January 2018 to make it easier to create and trade tokens for tangible assets like event tickets and airline miles.
On Wednesday, Binance Pool launched support for RVN and set its mining pool's fees at 1%. "Binance Pool has officially launched the RavenCoin (RVN) mining service, which utilizes the PPS+ settlement method.
Mining fees for the RavenCoin (RVN) mining pool are set at 1%."
The low-cap altcoin experienced a rally following the announcement.
RVN is trading for $0.023, up 9.25% from the previous day.
Disclaimer: Nothing on this site should be construed as a financial investment recommendation. It's important to understand that investing is a high-risk activity. Investments expose money to potential loss.