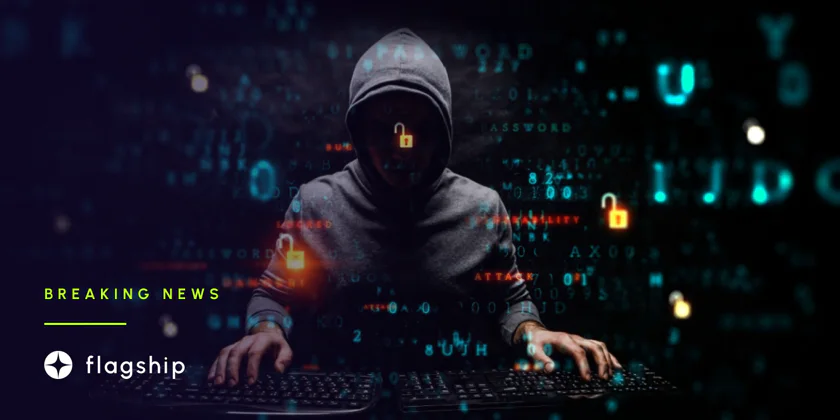 $8 million is stolen from BitKeep in a DeFi exploit
Because of a DeFi exploit brought on by malicious APK packages, BitKeep lost over $8 million. In the event of a user experiencing a loss of funds, the BitKeep team has promised compensation.
---
Subscribe to the Crypto News newsletter
Leave your email below and get more info like this:
BitKeep, a popular crypto derivatives exchange's non-custodial wallet owned by Bitget, was hacked, and millions were stolen. In 2022, Bitget is the latest crypto platform to be compromised by a DeFi exploit.
On December 26th, Twitter users began reporting that their BitKeep wallet was making unintentional automatic funds transfers. The suspicious Bitkeep transactions were quickly acknowledged in the company's official Telegram group. According to the team's findings, the attackers hid malicious code in APK packages that were available for download. According to reports, the hackers tampered with the APK files. Users of the wallet eventually downloaded these.
"If your funds are stolen, the application you download or update may be an unknown version (unofficial release version) hijacked," the team stated.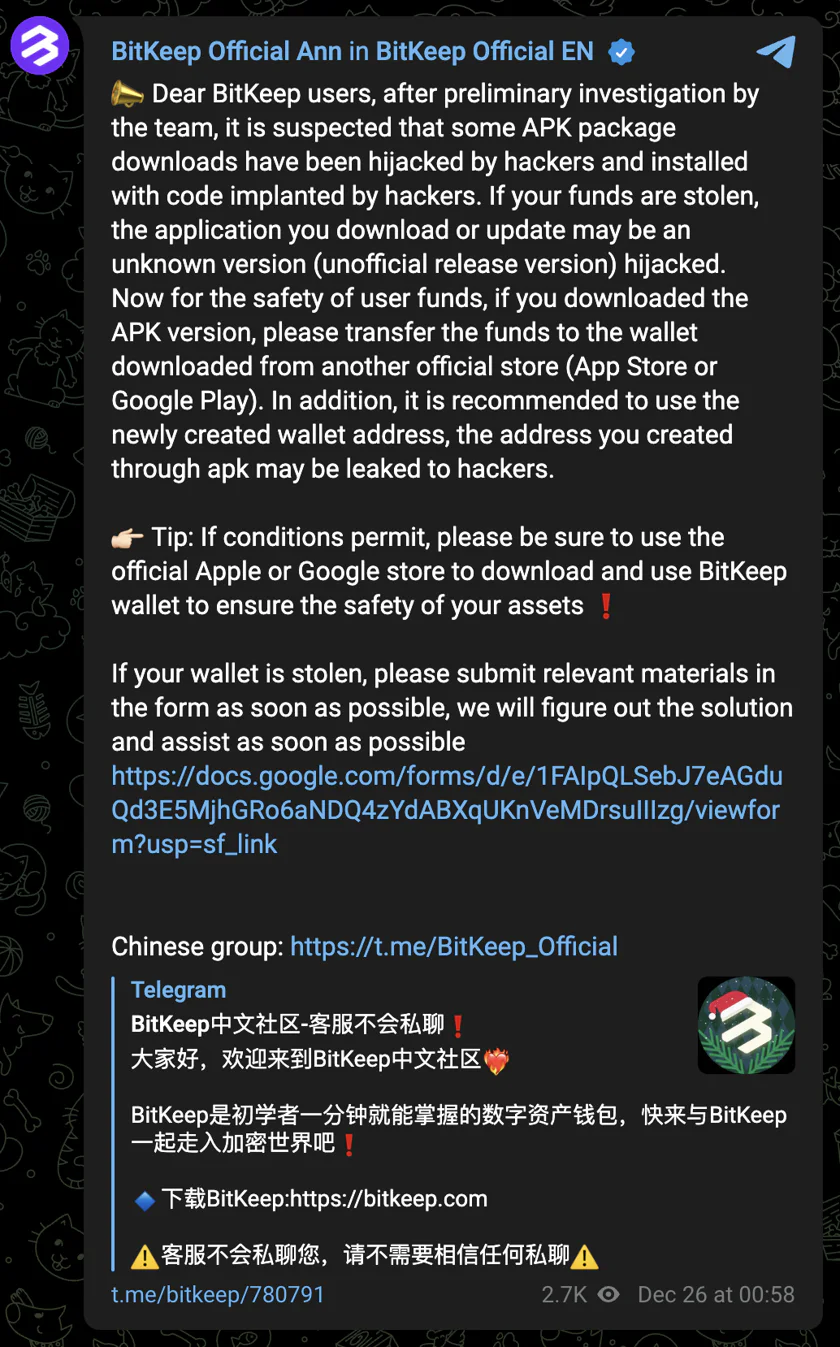 Hackers stole over $8 million worth of cryptocurrencies, as evidenced by data collected by on-chain analytics firm PeckShield. This number included 5.4 million USDT, 196,000 DAI, and 1233 ETH, as shown by the OKLink data monitor.
Supremacy Inc, a Web3 security firm, reported that the hacker behind the BitKeep breach was using SideShift and FixedFloat to combine the stolen cryptocurrencies. Both of these sites allow users to make seamless exchanges. Meanwhile, the hacker has used these systems to move 652 BNB and 70,000 DAI. As of this writing, the BitKeep team was looking into the attack and advising users to move their money to other reputable wallets in the Google Play and Apple App Stores. Users have also been directed to a Google form to report any information about the hack.
The team has clarified that the BitKeep Security Fund will be used to compensate users who have suffered financial losses as a result of this hack.
Subscribe to the Crypto News newsletter
Leave your email below and get more info like this:
Disclaimer: Nothing on this site should be construed as a financial investment recommendation. It's important to understand that investing is a high-risk activity. Investments expose money to potential loss.