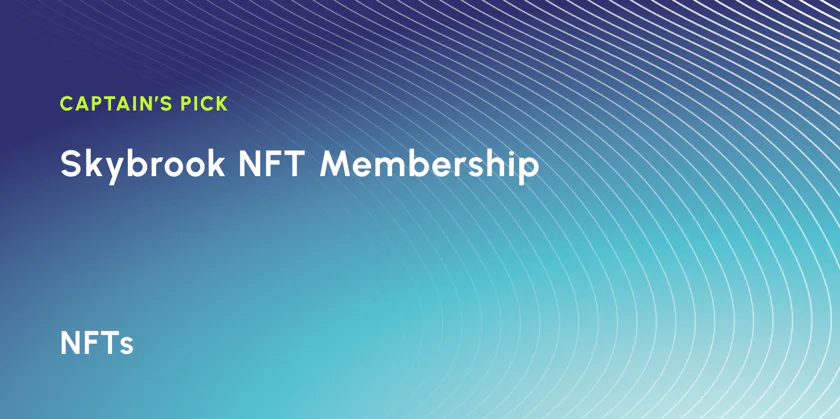 New NFT Project to Watch: Skybrook NFT
Today, we're excited to introduce an upcoming NFT project that recently caught our attention. We're always on the lookout for innovative and promising projects. Let's dive in!
---
We recently came across an NFT project called Skybrook that appears to have investment potential. As the project is set to be released in the market this week, we wanted to dive deeper into this project and provide you with an overview of it.
But first, a disclaimer. We are not sponsored, associated, or related to this project in any way. The information provided in this project is for informational purposes only and should not be considered financial advice. If you decide to invest, it is important to research and invests responsibly.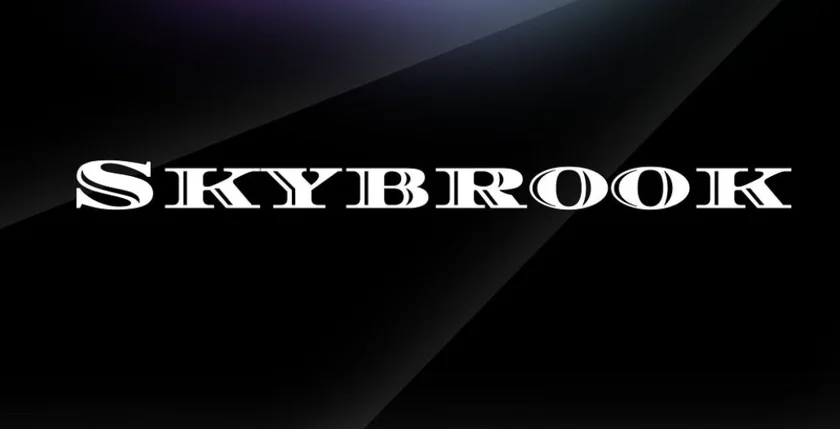 The Skybrook project is a collection of NFTs that serves as an annual membership to a private club. This exclusive club provides its member's access to future benefits (more detail to come out soon). The NFTs represent the membership. The exclusive community associated with Skybrook is a community of like-minded individuals passionate about the NFT space. The project aims to provide members with an exclusive and immersive experience combining the best physical and digital space.
Josh Bobrowsky. He is an entrepreneur, founder, and CEO of Skybrook. He runs the Parzival Fund, an NFT-focused fund that invests in digital assets. One of his previous achievements is raising over $7 million in venture financing, and one of his previous startups made it to the list of Top Startups in NYC. He's been in the NFT space for a while and has a following of 51.3K on Twitter.
Friday, January 27th. The exact time is to be released on the same day via Twitter.
Free. The collection will be minted for free, which means that users who entered the whitelist will be able to claim a free pass.
There will be 1,000 memberships, referred to as Genesis Passes, 900 of which will be available to the public, and the collector will hold 100 for future use. People will be limited to minting one NFT per wallet.
There are two ways. The first way is by obtaining a spot on the whitelist through an application process. People that are whitelisted can mint the NFT on the official website for free, and they will have 24 hours to claim it. The second way is in any secondary marketplaces like OpenSea, Blur, or others. If you buy it in a secondary market, be prepared to buy at a higher price.
Josh Bobrowsky has a following of 51K on Twitter, where he is quite active and engaging. He recently hosted a Twitter space to discuss what to expect from the upcoming mint. The recording can be replayed here.
The exact mint page is yet to be announced. The founder has mentioned that all links and minting information will be announced through his personal YouTube channel and Twitter on January 27. If you decide to buy, please consider using the official links. There have been many scams and hacks lately in the NFT space. Always double-check that you are on his official Twitter page and YouTube channel, and NEVER share your private key or seed phrase with nobody.
Josh Bobrowsky has an impressive track record as an entrepreneur.
His Crypto and NFT newsletter has over 25,000 subscribers.
He has built hype and excitement on Twitter, and his followers seem to be hyped about the upcoming free mint.
He has a successful background, as mentioned previously. Here's his LinkedIn page if you want to research his past achievements further.
This free mint will give you access to a closed group where members of the community can network and connect, which will bring value to the project.
He mentioned during his recent Twitter space that he had a CrossFit gym with a strong community. This might indicate that he could bring his community-building knowledge to his NFT project.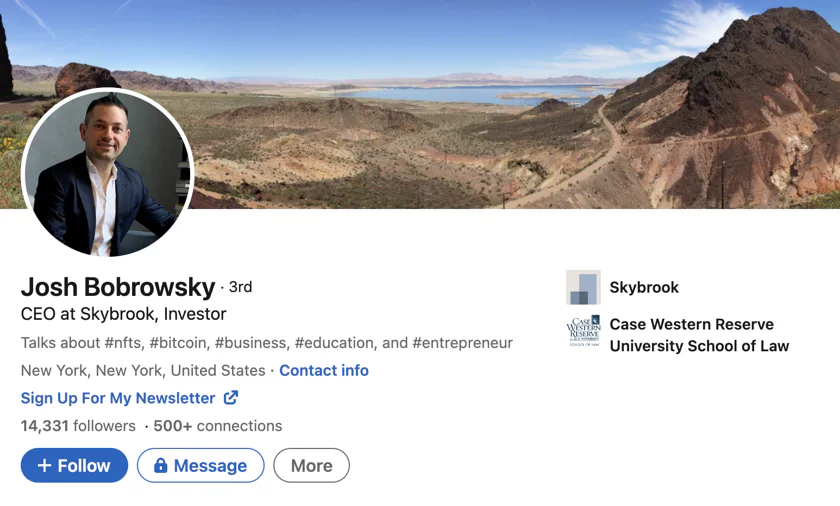 If you missed the whitelist, be prepared to pay a premium for this NFT in the secondary market. Expect the first day to experience a price increase. If the price remains relatively low, it would be an excellent opportunity to enter the project. Value might be given back to the NFT owners over time. To set expectations, I would expect this to be a long-term play rather than a get-rich-fast investment. Another risk is that this is his very first NFT project. Invest responsibly.
If you have a whitelist, you got nothing to lose because it is a free mint! Expect a price increase in the first two days after the release date. Subsequently, it will be up to Bobrowsky to deliver value back to the NFT owners by giving them a strong reason not to sell their memberships. Seeing his track record, chances are he can bring value to his NFT project as long as he gets support from the community and uses creative ways to market his project.
Join the Flagship community and navigate the economy thanks to our expert captains; they'll be your compass.
Subscribe to Flagletter
Get content like this in your inbox
Disclaimer: Nothing on this site should be construed as a financial investment recommendation. It's important to understand that investing is a high-risk activity. Investments expose money to potential loss.