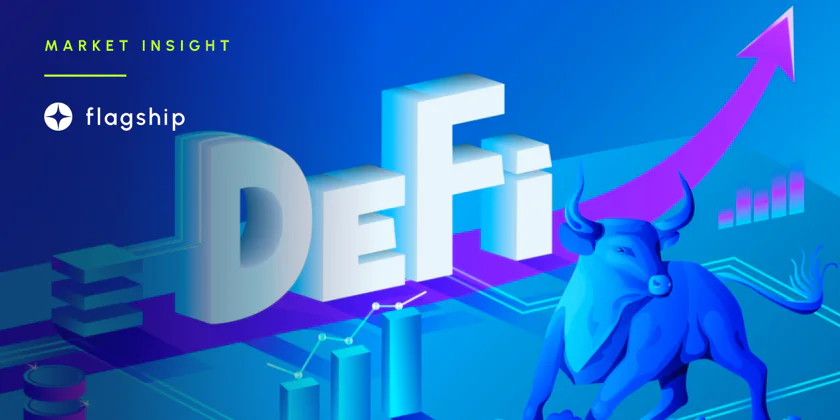 DeFi Boom Continues: 62 Crypto Projects Raise Capital, Here's The Top 5
In January 2023, 62 crypto projects raised capital, up 24% MoM, but the total value raised was down ($569.9 million), with a focus on Pre-Seed and Seed rounds; the top 5 projects raised are listed.
---
According to DeFi Llama, 62 crypto projects were able to raise capital, up 24% month over month (50 projects in December 2022). But the total value increased month over month is still down, with $569.9 million in January and $723 million in December 2022. This indicates that more projects could be raised at fairer valuations, but also suggests that these are new ideas. The raises in January were more focused towards Pre-Seed and Seed rounds.
From January, these were our top 5 projects that just raised capital!
Subscribe to Flagletter
Get content like this in your inbox
Vest Exchange is a decentralized perpetual exchange that enables trading on almost any asset you can think of. Perpetual futures have become the most sought-after crypto primitive in recent times. However, existing exchanges have some significant limitations that have yet to be addressed:
There is a high barrier to market listings. The mechanisms of current exchanges need to be more flexible to adapt to extreme market conditions, resulting in a limited number of markets being listed repeatedly on DEXs with no new exposure to long-tail assets.
There needs to be more effective risk management systems in place. For example, in 2022, the DeFi industry saw millions of dollars lost, and multiple protocols shut down due to market manipulation and oracle attacks. This highlights the importance of having robust risk management systems in place.
Liquidity providers (LPs) face unclear risks and returns, exposing them to insolvency and adverse selection.
To mitigate these risks, exchanges impose high trading fees, which can deter potential LPs.
Vest aims to tackle these pain points by introducing a cutting-edge risk engine shaped by academic literature and modern market-making techniques. Combining coherent risk measures and the microstructure of perpetual future markets will enable Vest to unlock new illiquid markets faster than any centralized or decentralized exchange. Moreover, by democratizing access to unique trading opportunities in all markets, Vest hopes to elevate the standard of perpetual futures trading and provide a better experience for traders and liquidity providers.
Vest Exchange has received a significant boost in funding, closing a successful seed round with the support of some of the industry's leading investors and venture capital firms. The list of investors includes names such as Jane Street, QCP Capital, Big Brain Holdings, and many more.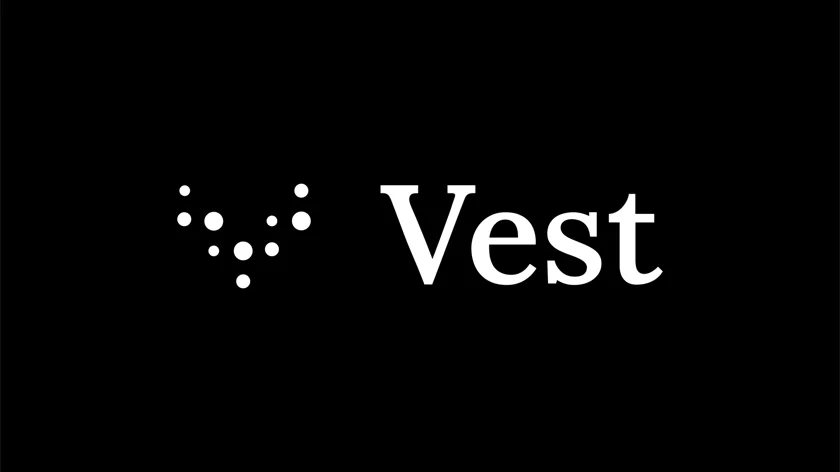 Rysk Finance is leading the way in the on-chain market making for DeFi derivatives, aiming to simplify the industry and generate higher returns for liquidity providers per unit of risk. Rysk provides products that will produce uncorrelated, competitive yield in all market conditions The company's flagship product, the Dynamic Hedging Vault (DHV), is a groundbreaking self-governing option AMM that generates uncorrelated returns for liquidity providers through options trading.
Rysk's DHV has established a framework for providing liquidity providers access to uncorrelated, competitive returns in different market conditions. The DHV interacts with any derivative with a trackable delta and trades options to achieve this goal. As a result, Rysk aims to simplify the industry complexity surrounding risk management in DeFi and generate higher returns per unit of risk taken for liquidity providers.
With the upcoming launch of Rysk Beyond, the company aims to take its offerings to the next level. Rysk Beyond will significantly expand the scope of options trading, providing users with innovative features that will offer a tailored AMM experience. For example, users can buy and sell options on multiple expiries and strikes with tight bid/ask prices and higher capital efficiency. They can also create bespoke options strategies, such as call/put spreads, strangles, butterflies, and even term structure plays like calendar spreads. This is a new and exciting development for the DeFi space.
Rysk will be working with traders and other structured product protocols to drive the adoption of its new infrastructure. The launch of Rysk Beyond will also spur integrations with DeFi protocols, treasuries, and instruments like perpetual, futures, and options. Rysk is positioning itself as the most liquid on-chain market maker for DeFi derivatives, and the upcoming launch of Rysk Beyond is a crucial step toward achieving that goal.
Rysk Finance has raised $1.4 million in a pre-seed funding round led by Lemniscap, including participation from Encode Club, Ascensive Assets, Yunt Capital, and Manifold Trading. The funding will be leveraged to enhance platform security, drive engineering and research efforts, and expedite the launch of Rysk Beyond.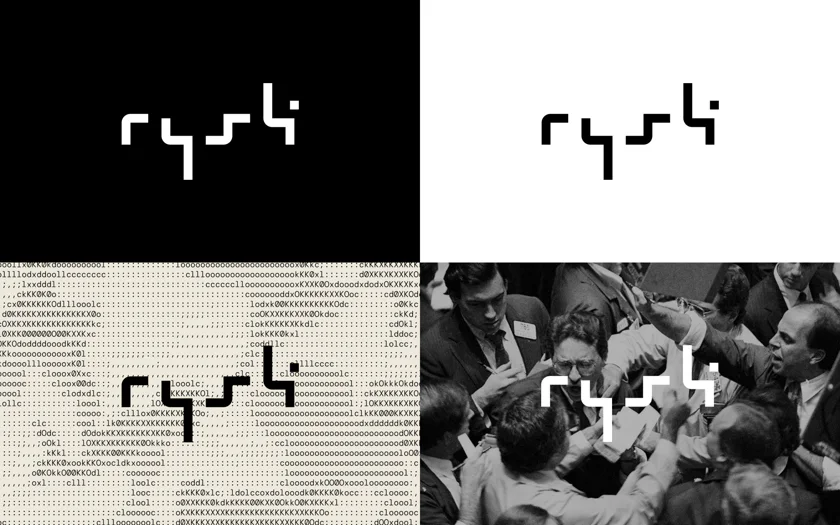 Subscribe to Flagletter
Get content like this in your inbox
Hyper Oracle is the ultimate Web3 zkMiddleware, with Math as a Consensus.
Hyper Oracle is leading the charge in developing the ultimate Web3 infrastructure, focusing on zkMiddleware protocols and the zkOracle network. In addition, the company utilizes mathematics as the backbone for its consensus mechanism, ensuring a secure and transparent platform for users.
Hyper Oracle is dedicated to creating the next generation of indexing and automation protocols, utilizing the cutting-edge technology of the zkWASM virtual machine. This allows the company to address some of the most pressing challenges blockchain middleware faces, including security, decentralization, computational integrity, and performance.
The zkMiddleware protocols developed by Hyper Oracle aim to provide a seamless and secure connection between blockchain networks and traditional financial systems. The zkOracle network, on the other hand, is designed to provide real-time, decentralized data and information to smart contracts, enabling new and innovative use cases.
Hyper Oracle's zkMiddleware protocols, which include zkIndexing and zkAutomation, represent the next generation of blockchain infrastructure. These protocols are designed to provide end-to-end, trustless, decentralized infrastructure for Web3 dApps, offering a new level of security, transparency, and reliability.
The company's focus on developing advanced zero-knowledge proof technologies, combined with its recent funding success, positions Hyper Oracle at the forefront of the Web3 ecosystem. The company's vision is to build a more secure, transparent, and decentralized world for all, and this funding round brings them one step closer to realizing that goal.
Hyper Oracle has successfully closed a $3 million pre-seed funding round led by renowned investment firms such as dao5 and Sequoia China Seed Fund. Foresight Ventures, FutureMoney Group, other esteemed institutions, and angel investors also joined this round.
The funds raised in this round will be used to further the development of Hyper Oracle's innovative technology, specifically its zkMiddleware protocols and the zkOracle network. In addition, the company plans to allocate resources toward cutting-edge research on zero-knowledge-proof technologies, ensuring its position as a leader in the field.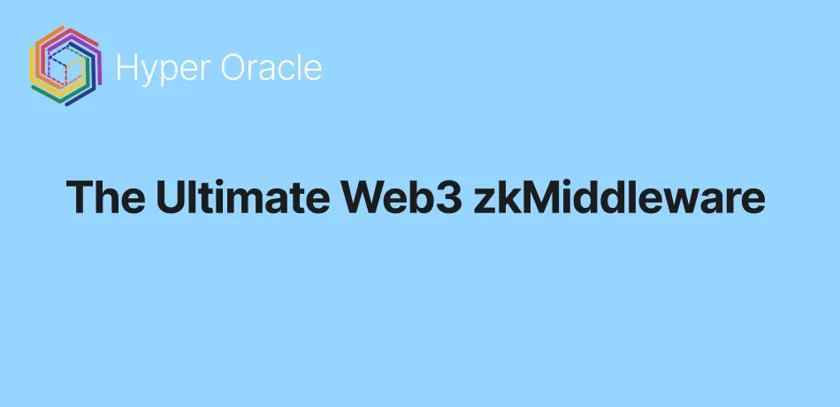 Oh baby games is a gaming platform that plans to launch separate games in 2023. The first game was just released is called What The Kart and is a spin on a traditional racing cart game. Rugpull Guys and a platform fighting game will follow this release. What The Kart, a new twist on the classic kart racing genre. The game will feature popular characters from the CT universe, such as cl207 and inversebrah. The founder of Oh Baby Games, Pas Tran, believes that the kart genre hasn't evolved in decades and aims to bring a fresh take on the concept with What The Kart. He envisions a game where equipment will play a significant role, and players can personalize their garages and compete in ghost battles against others. The tracks will tell a story, not just be a repetitive 3-lap loop, and player-made bounties will excite the game.
The team behind Oh Baby Games comprises experienced industry veterans who have shipped successful games, including Age of Empires II, Battlefield Franchise, Adventure Pals, Call of Duty Franchise, Crazy Fishing VR, League of Legends, Castle Crashers, and Magic The Gathering. The funds will allow the team to move faster and bring their vision to life. Oh Baby Games aims to use the medium of video games to tell stories and bring communities together. The rich lore and dedicated community of CT will serve as an endless source of inspiration and content for the company.
Oh Baby Games announced their $6 million Seed fundraising round co-led by eGirl Capital and Synergis Capital with participation from gmjp and Merit Circle DAO. Angels include Kevin Lin (Co-founder of Twitch, Metatheory), Santiago Santos, Wing Vasiksiri (WV), Serkan Toto (Founder of Kantan Games), and the lovely characters in CT (Crypto Twitter).
SphereOne is a cryptocurrency payment platform. The platform aims to provide a user-friendly experience for people new to cryptocurrency and prioritizes the immediacy of transactions. In addition, it features a one-click checkout process and simplifies exchanging fiat currency for cryptocurrency and vice versa.
SphereOne is explicitly targeting the mass market with its platform. This includes individuals who may need prior knowledge or experience with cryptocurrency. The company understands that using cryptocurrency can be confusing and intimidating for some, which is why it has made immediacy in transactions a priority. This is reflected in the platform's essential features, such as a one-click checkout process and the simplification of exchanging fiat currency for cryptocurrency and vice versa. These features are designed to make cryptocurrency as seamless and user-friendly as possible, making it accessible to a broader audience.
SphereOne's goal is to help bring cryptocurrency into the mainstream by removing the barriers to entry for the average person. The platform's focus on the user experience, speed, and ease of use set it apart from other cryptocurrency payment platforms, making it an attractive option for merchants and consumers. In addition, the company believes that making cryptocurrency more accessible to the public can help drive broader adoption of this new technology. In doing so, SphereOne is helping to build a future where cryptocurrency and blockchain technology is more widely used and understood, leading to a more inclusive and decentralized financial system.
The team behind SphereOne has unique credentials in security infrastructure and early-stage product development, which they hope will give users the confidence they need to use cryptocurrency for payments. The CEO of SphereOne, Ryan McNutt, has a background in product development and has successfully managed global engineering teams. In contrast, the COO, Christopher Ries, has an experience in security infrastructure and has worked to secure critical infrastructure for the Pentagon. SphereOne aims to help merchants increase conversion rates and retain customers by making it easy for customers to make purchases with any cryptocurrency. Various industries have already adopted the platform, but it has seen robust adoption in the Web3 gaming segment.
SphereOne has successfully raised $2.5 million in a funding round. The round was led by Distributed Global and had participation from several other prominent investors, including Newark Venture Partners, Zero Knowledge, Lob.com, and Eric Feldman of Bolt.com. SphereOne's successful funding round highlights the growing demand for cryptocurrency payment platforms designed for the mass market. With its focus on ease of use, immediacy, and accessibility, SphereOne is well-positioned to help bring cryptocurrency into the mainstream and transform how people use and interact with it.https://sphereone.xyz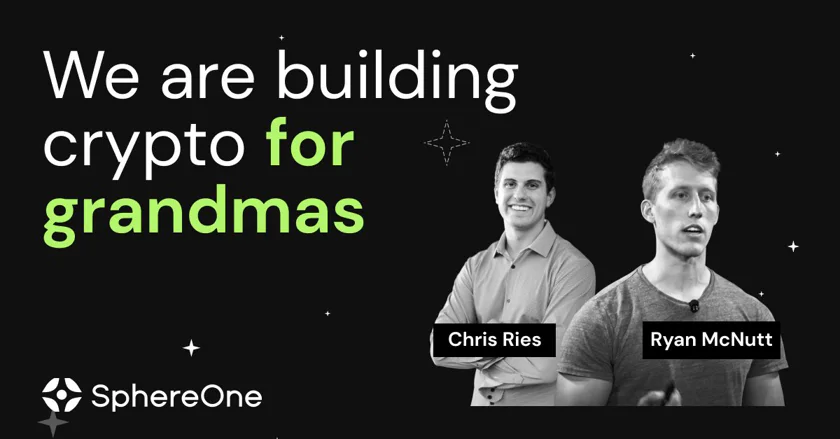 Join the Flagship community and secure your financial future with the guidance of our Captain Crunch.
Subscribe to Flagletter
Get content like this in your inbox
Disclaimer: Nothing on this site should be construed as a financial investment recommendation. It's important to understand that investing is a high-risk activity. Investments expose money to potential loss.