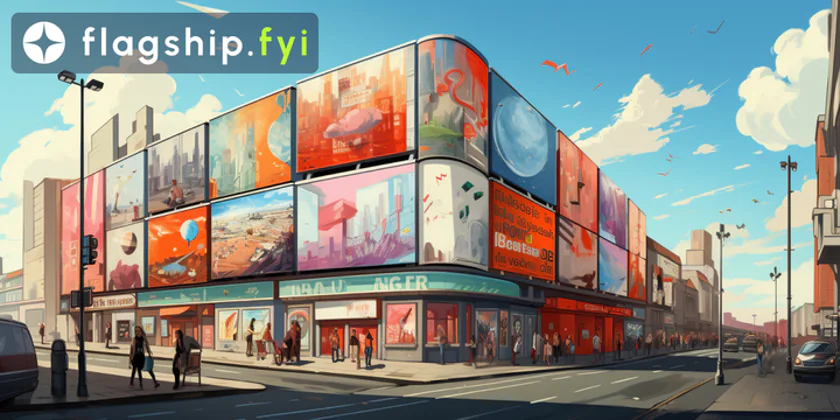 A Hypelab Deep Dive : Web3 Advertising with On-Chain Personalization
HypeLab is a web3 on-chain marketing company, offering a seamless and personalized advertising experience for both advertisers and publishers. As a crypto-focused ad network, HypeLab utilizes on-chain data for precise ad targeting.
---
HypeLab (website) is a web3 ad network that helps web3 companies acquire new users at scale. It is a crypto-focused ad network that uses on-chain data for ads personalization and targeting. HypeLab tries to provide a seamless advertising experience for its clients, offering a unified portal to manage both image and video creatives. The startup has secured $4 million in funding to advance web3 advertising. HypeLab serves both images and video creatives and offers design services to build campaign assets.
We are writing this article to give you a straightforward introduction to a project that's innovative. HypeLab isn't just meeting the needs of today's web3 market; it's anticipating the needs of tomorrow. And in a rapidly evolving digital landscape, that kind of foresight is invaluable.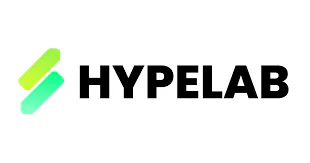 HypeLab is a web3 ad network that's trying to make advertising in the crypto world a breeze. If you're an advertiser, you'll love how it lets you reach a targeted audience without hyped up airdrops or spammy social media campaigns. And if you're a publisher, HypeLab helps you make money from your platform without needing to be an ad expert. One of its coolest features is the use of on-chain data, which means the ads are super relevant and personalized.
So, what sets it apart? Well, it's already serving tens of millions of impressions every month, and it's constantly coming up with new ad formats that are unique to the web3 space. Hypelab wants to become the go-to platform for anyone looking to either advertise or monetize a crypto audience. HypeLab disrupts the web3 advertising sector by offering a personalized and seamless advertising experience for its clients. The total attainable market for HypeLab is huge, as they are one of the few projects focused solely on on-chain web3 advertisements.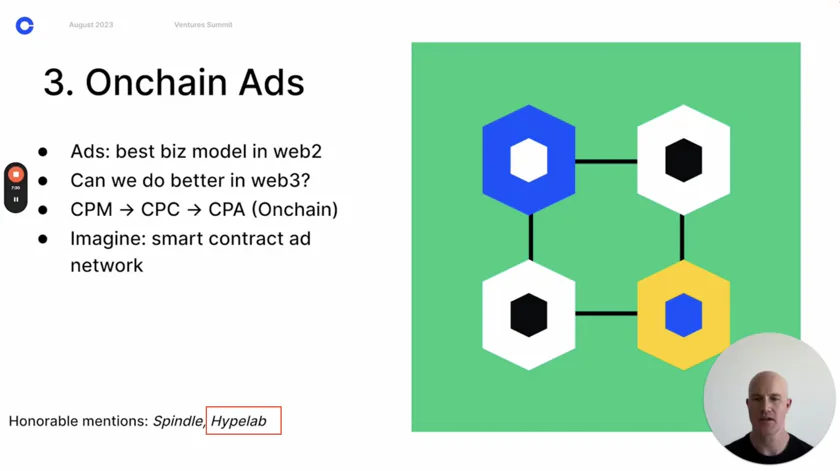 The driving force behind HypeLab is a dynamic trio of leaders: Edward Weng, the Founder and CTO, brings his expertise as a former Google product manager. Joseph Kim, the CEO and Co-Founder, is the visionary steering the company's mission and strategy. Florian Nasse also holds the title of CEO, adding another layer of executive leadership. Together they are a team of seven employees.
But it's not just the team that's impressive; HypeLab has also caught the eye of investors. The company recently secured $4 million in seed funding, led by venture capital firms Shima Capital and Makers Fund. This funding round is set to accelerate HypeLab's innovative approach to web3 advertising.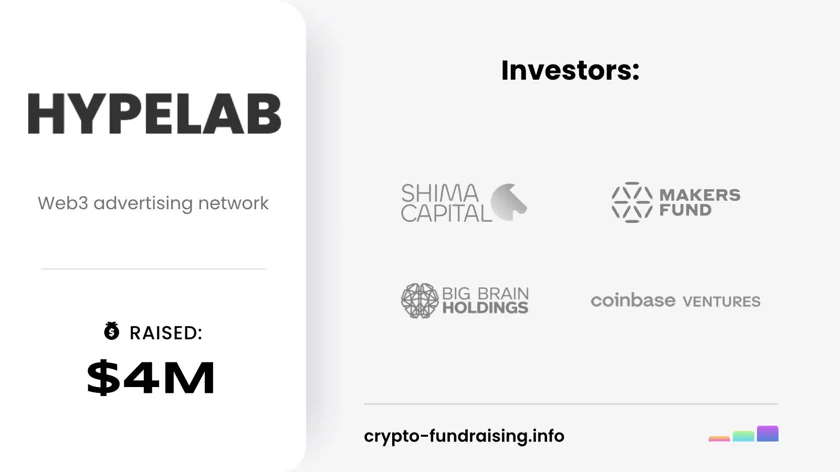 HypeLab is built for both advertisers and publishers in the web3 space. If you're an advertiser, you'll find the platform incredibly user-friendly. You can upload both images and videos directly to their self-service portal. HypeLab also offers design services to help you build the perfect assets for your campaign. The platform also gives you the flexibility to bid with either CPC or CPM, and the best part is, there's no minimum budget size. You can target your ads based on a variety of on-chain and off-chain properties, ensuring they reach the right set of web3 users. Plus, their real-time reporting dashboards break down your clicks by country and assets, helping you quickly understand what's working and what needs tweaking.
For publishers, HypeLab is equally compelling. You can monetize your user base with just a few lines of code. The platform offers SDKs that are simple to integrate into modern JavaScript frameworks, including Typescript. Once you're set up, you can start showing high-quality web3 ads that are personalized to your users based on their public wallet addresses. These ads come in both image and video formats and are designed to be clean and unobtrusive. Just like advertisers, publishers also get access to real-time reporting dashboards that break down impressions by placement, helping you quickly gauge the effectiveness of your monetization strategy.
Subscribe to the Market Insights newsletter
Leave your email below and get more info like this:
It's clear that HypeLab is more than just another ad network. With its user-friendly platform, personalized ad targeting, and robust reporting tools, HypeLab is setting a new standard for how advertising and monetization are done in the crypto space.
The company's rapid growth and recent funding only underscore its potential. Whether you're an advertiser looking to reach a specific crypto audience or a publisher aiming to monetize your platform, HypeLab offers a solution.
Disclaimer: Nothing on this site should be construed as a financial investment recommendation. It's important to understand that investing is a high-risk activity. Investments expose money to potential loss.