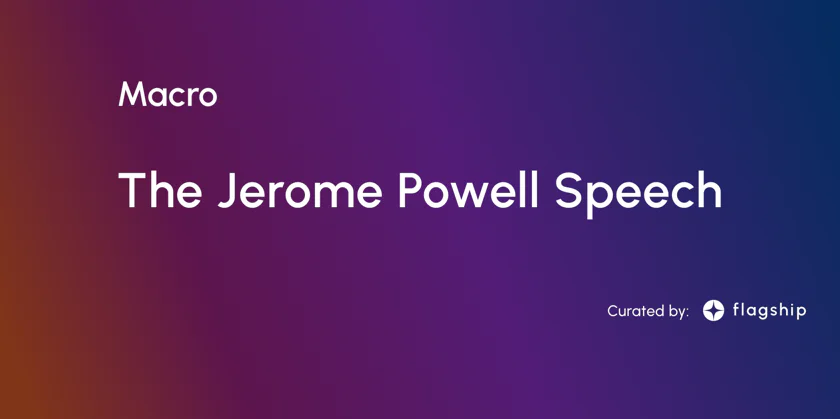 The Jerome Powell Speech
Many experts believe that the recent jobs report should be treated with caution and does not accurately reflect the overall state of the US economy, which is not booming but also not on the verge of a recession.
---
Jerome Powell addressed the recent release of the January jobs report and offered his perspective on the situation. He stated that the Fed might need to increase their interest rates several more times to curb inflation completely. However, he also acknowledged that it is hard to predict what future actions the Fed will take.
Powell emphasized that the Fed monitors the economic indicators closely and will make decisions based on the latest data and projections. He acknowledged that there are still uncertainties in the economy and that the Fed will proceed cautiously to avoid any potential adverse impacts on the recovery.
The Federal Reserve Chair's remarks helped to ease some of the market's concerns and offered a sense of stability and predictability in the current economic environment. By acknowledging the challenges and uncertainties, Powell conveyed a sense of transparency and trust, which is essential in maintaining the confidence of the market and the public.
Financial markets, skeptical of the Fed's guidance throughout the year, now believe that the labor market's strength is a sign that two more quarter-point interest rate hikes are likely by July. Although this may have temporarily affected the stock and bond markets, the impact was relatively limited.
Powell's remarks helped to calm investors by offering a level of honesty and transparency about the unique nature of this business cycle and the difficulties in making predictions based on limited data. He acknowledged that the current cycle is different from previous cycles and has defied attempts at prediction and stressed the importance of avoiding over-commitment on future policy moves.
Despite some hawkish comments from other Fed officials, Powell's perspective reassured investors. The wait-and-see mode has returned, with crypto futures giving back some of Tuesday's gains, Treasury yields, and the dollar edging lower.
The consensus is that the Fed will proceed cautiously and make decisions based on the latest data and projections.
Join the Flagship community and secure your financial future with the guidance of our Captain Crunch.
Subscribe to the Macro newsletter
Leave your email below and get more info like this:
Disclaimer: Nothing on this site should be construed as a financial investment recommendation. It's important to understand that investing is a high-risk activity. Investments expose money to potential loss.