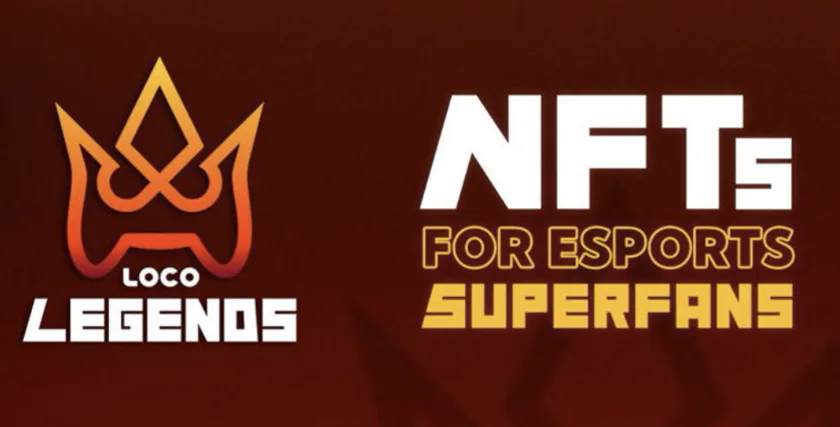 Loco Legends - the esports metaverse
Loco has recently partnered with popular esports teams in India, with over 52 million users being a part of Loco's live-streaming platform.
---
Loco has partnered with popular esports teams in India
Live streaming and esports platform Loco will partner with 50 of India's most popular e-sports teams, allowing fans to buy and trade in virtual collectibles not unlike how sports fans buy merchandise and collectibles for their favorite sports teams in the real world.
Loco has joined hands with organizations like 8bit, s0ul, Godlike, Revenant Esports, Blind, and XO among others. With over 52 million users being a part of Loco's live-streaming platform, the company is looking to leverage the esports community for its NFT platform. It is working with tournament organizers like Upthrust Esports and Villager Esports as well as esports teams to create NFT esports cards. The new 'Legends platform will also offer free-to-play fantasy gaming to its fans.
Founders Anirudh Pandita and Ashwin Suresh shared, "We are passionate about Web3's potential to empower creators and create new fan experiences in the gaming community. Gamers are among the first to adopt new technology and our community has shown a strong acceptance of these initiatives. We're excited to provide users with an easy-to-use experience so they can enjoy the power of Web 3 without having to deal with the complexities that other products often suffer from. We're also excited about the partners and experiences we're bringing with us. Our team firmly believes that this is a unique opportunity to unlock a new paradigm in gaming and this product is the first step in our roadmap."
Subscribe to Flagletter
Get content like this in your inbox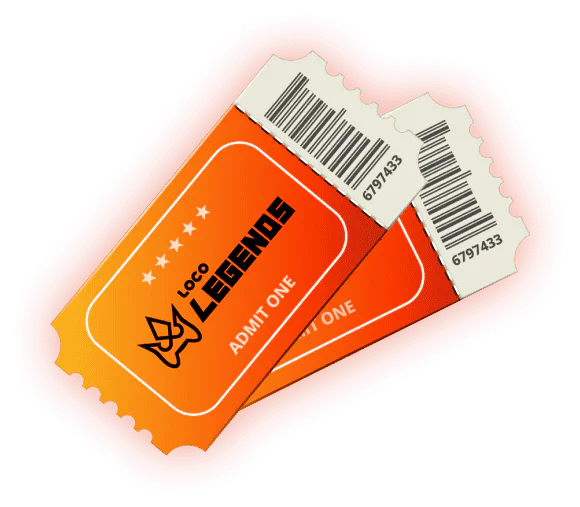 The first asset on Loco Legends will be NFT esports cards. This offering combines NFTs and free-to-play esports fantasy gaming. Users can purchase NFT trading cards allowing them to buy and sell cards amongst each other and also participate in free-to-play fantasy pools. By collecting, owning, and trading these limited edition digital collectibles, Loco is designing a unique fan experience, where users can truly get closer to their heroes, build real-world connections, and enhance their watching experience.
The NFTs will be limited in number and unique to each owner. Loco is the first to build a large-scale consumer platform of this sort in India that is embracing NFTs and web3.
Players on the Legends platform will be able to purchase NFT trading cards and trade them with other players. The NFTs on the platform will be limited in number and unique to the owners who acquire them. The platform is currently in beta and will be made available to all fans in July.
As part of the platform's launch, the top 1000 users who waitlist themselves on the platform will get access to free NFTs worth INR 500 each.
Players can boost their rank on the waitlist through referrals. Onboarding new members on the waitlist will make players jump the queue by 100 spots, increasing their chances of securing an NFT for free.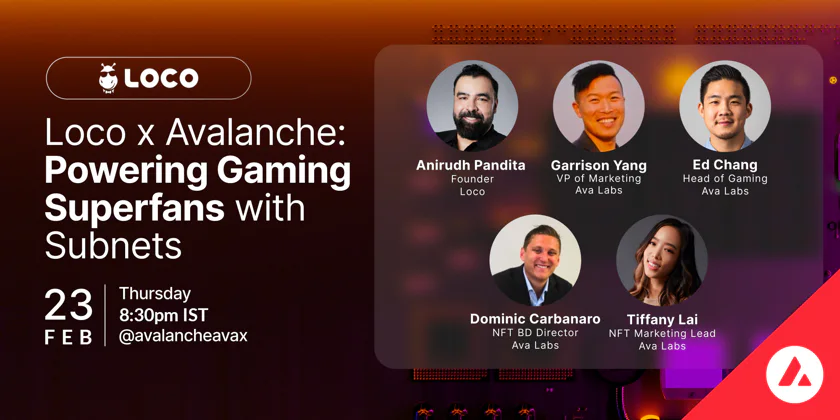 Loco's Avalanche Subnet and ongoing product campaign mark yet another new chapter in the story of Avalanche rapidly expanding in Asia. Loco will run its own Avalanche validators, reflecting a deep commitment to securing and building on the network.
The commitment to building on Avalanche comes as part of Loco's efforts to provide the Indian gaming community with high-engagement, fun products that they can own. An Avalanche Subnet allows Loco to tailor the properties of a custom blockchain to its apps and scale to a user base of hundreds of millions of customers, all while keeping network fees and transaction latency low.
Loco Legends offers an interesting project and concept, covering some exciting esports games. However, I feel this project is still in a very early stage. There are already projects like this running outside of India, so it will be interesting to see if they will try to go outside of their own region. For a streaming platform with 52 million users, the amount of following and interaction they currently have on their social channels listed is on the very low end, which doesn't give me a comforting feeling. Stay tuned!
"Be a part of the Flagship community revolutionizing the economy; our captains are the map makers."
Disclaimer: Nothing on this site should be construed as a financial investment recommendation. It's important to understand that investing is a high-risk activity. Investments expose money to potential loss.