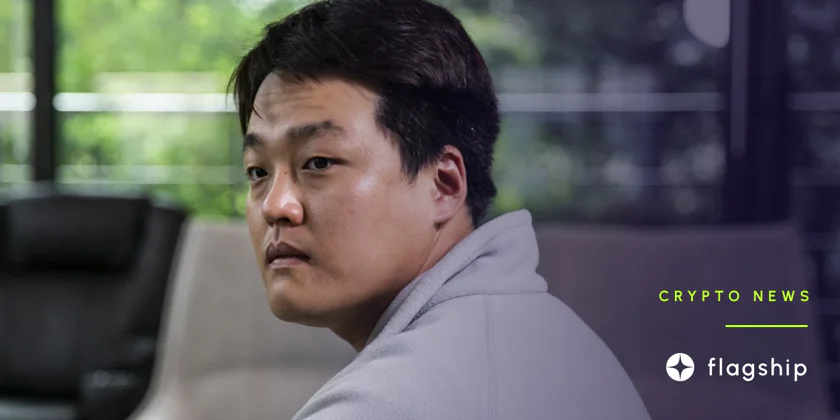 SEC Charges Terraform and CEO Do Kwon with Defrauding Investors in Crypto Schemes
Today, the Securities and Exchange Commission charged Singapore-based Terraform Labs PTE Ltd and Do Hyeong Kwon with orchestrating a multi-billion dollar crypto asset securities fraud involving an algorithmic stablecoin and other crypto asset securities.
---
"Today's action not only holds the defendants accountable for their roles in Terra's collapse, which devastated both retail and institutional investors and sent shock waves through the crypto markets, but once again highlights that we look to the economic realities of an offering, not the labels put on it," said Gurbir S. Grewal, Director of the SEC's Division of Enforcement.
"As alleged in our complaint, the Terraform ecosystem was neither decentralized nor financed. It was simply a fraud propped up by a so-called algorithmic 'stablecoin' – the price of which was controlled by the defendants, not any code."
The Securities and Exchange Commission (SEC) has filed a complaint against Terraform Labs PTE Ltd. and its CEO, Do Hyeong Kwon, alleging that they committed fraud by offering and selling crypto asset securities in unregistered transactions from April 2018 to May 2022. The fraudulent scheme led to losing at least $40 billion of market value, including devastating losses for U.S. retail and institutional investors.
Terraform, and Kwon marketed an array of interrelated tokens as profit-seeking investments, claiming that the tokens would increase in value and touting the Defendants' managerial and entrepreneurial efforts to do so. In addition, they marketed a Terraform-created "yield-bearing" blockchain protocol, dubbed the Anchor Protocol, which promised to pay 19-20% interest on one of Terraform's crypto assets.
Investors bought in, purchasing LUNA and other Terraform crypto assets based on Terraform's and Kwon's claims that a popular Korean electronic mobile payment application called "Chai" employed the Terraform blockchain to process and settle commercial transactions between customers and merchants. However, this was false, as Chai payments did not use the Terraform blockchain to process and settle payments. Instead, Defendants deceptively replicated Chai payments onto the Terraform blockchain to make it appear that they were occurring on the Terraform blockchain.
In May 2021, UST dropped below $1.00, and Defendants secretly discussed with a third party that the third party would purchase massive amounts of UST to restore the $1.00 peg. Kwon and Terraform publicly and repeatedly touted the restoration of the $1.00 UST peg as a triumph of decentralization and the "automatically self-heal[ing]" UST/LUNA algorithm, misleadingly omitting the actual reason why the $1.00 peg was restored: the third party's intervention to prop up UST's price.
After the UST peg was restored in May 2021, investors poured additional billions of dollars into the Terraform ecosystem, mainly through investor purchases of LUNA and UST. One year later, in May 2022, under selling pressure from large UST holders, UST de-pegged from the U.S. dollar again. This time, without secret intervention to save it, the price of UST and LUNA plummeted to nearly zero, bringing down with them the other crypto asset securities in the interconnected Terraform ecosystem, wiping out over $40 billion of total market value in these assets and sending shock waves through the crypto asset community.
The SEC alleges that Defendants violated the securities offering registration provisions of the federal securities laws and the antifraud provisions of the federal securities laws. Accordingly, unless restrained and enjoined, Defendants will continue violating federal securities laws.
The SEC seeks a final judgment ordering permanent injunctions restraining and enjoining Defendants from again violating the federal securities laws described herein, ordering Defendants to pay disgorgement with prejudgment interest, ordering Defendants to pay civil money penalties, prohibiting Defendants from participating, directly or indirectly, in the purchase, offer, or sale of any crypto asset security, or engaging in activities for purposes of inducing or attempting to induce the purchase, offer, or sale of any crypto asset security by others, and imposing such other and further relief as the Court may deem just and appropriate.
Terraform Labs PTE Ltd. is a private company registered and headquartered in Singapore. It has numerous employees in the United States, including its General Counsel, Head of Research, and Director of Special Projects. Do Hyeong Kwon, the ultimate decision-maker at Terraform throughout the Relevant Period, is a resident of Korea and Singapore. Press reports indicate that a Korean court issued an arrest warrant for Kwon. His current address is unknown. During the Relevant Period, Kwon traveled to the United States on behalf of Terraform to market, offer, and sell Terraform's crypto asset securities.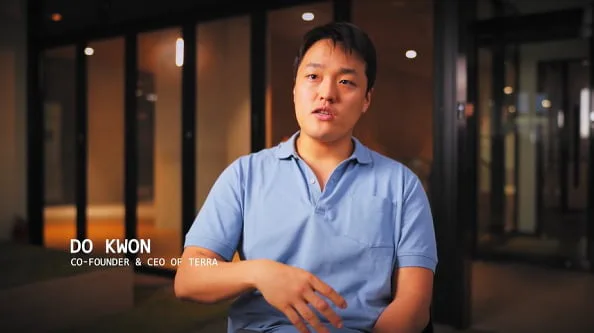 The complaint, filed in the U.S. District Court for the Southern District of New York, charges the defendants with violating the registration and anti-fraud provisions of the Securities Act and the Exchange Act. 
Subscribe to the Crypto News newsletter
Leave your email below and get more info like this:
Disclaimer: Nothing on this site should be construed as a financial investment recommendation. It's important to understand that investing is a high-risk activity. Investments expose money to potential loss.