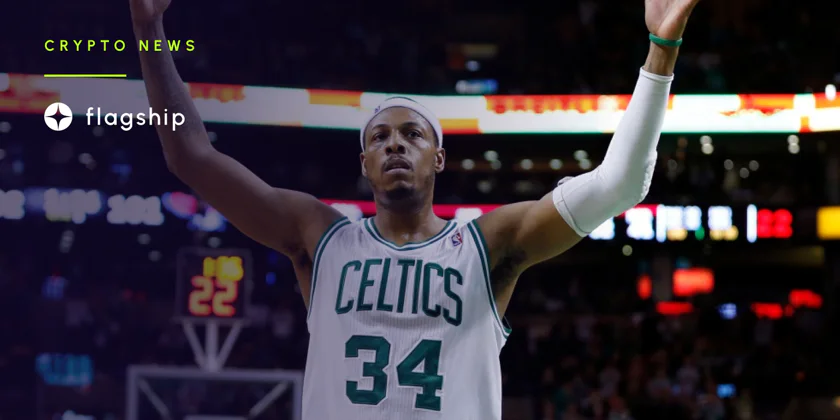 SEC Charges NBA Hall of Famer Paul Pierce for Unlawfully Touting and Making Misleading Statements about Crypto Security
The Securities and Exchange Commission today announced charges against former NBA player Paul Pierce for touting EMAX tokens, crypto asset securities offered and sold by EthereumMax, on social media without disclosing the payment he received for the promotion and for making false and misleading promotional statements about the same crypto asset. Pierce agreed to settle the charges and pay $1.409 million in penalties, disgorgement, and interest.
---
The SEC's order finds that Pierce failed to disclose that he was paid more than $244,000 worth of EMAX tokens to promote the tokens on Twitter. The SEC's order also finds that Pierce tweeted misleading statements related to EMAX, including tweeting a screenshot of an account showing significant holdings and profits without disclosing that his holdings were, in fact, much lower than those in the screenshot. In addition, one of Pierce's tweets contained a link to the EthereumMax website, which provided instructions for potential investors to purchase EMAX tokens.
"This case is yet another reminder to celebrities: The law requires you to disclose to the public from whom and how much you are getting paid to promote investment in securities, and you can't lie to investors when you tout a security," said SEC Chair Gary Gensler. "When celebrities endorse investment opportunities, including crypto-asset securities, investors should be careful to research if the investments are right for them, and they should know why celebrities are making those endorsements."
"The federal securities laws are clear that any celebrity or other individual who promotes a crypto asset security must disclose the nature, source, and amount of compensation they received in exchange for the promotion," said Gurbir S. Grewal, Director of the SEC's Division of Enforcement. "Investors are entitled to know whether a promotor of a security is unbiased, and Mr. Pierce failed to disclose this information."
The SEC's order finds that Pierce violated the anti-touting and antifraud provisions of the federal securities laws. Pierce agreed to pay a $1,115,000 penalty and approximately $240,000 in disgorgement and prejudgment interest without admitting or denying the SEC's findings. Pierce also agreed not to promote any crypto asset securities for three years.
The SEC's investigation, which is continuing, is being conducted by Pamela Sawhney, Jon A. Daniels, and Amanda Rios of the Enforcement Division's Crypto Assets and Cyber Unit and Alison R. Levine, Victor Suthammanont, Kerri Palen, and Lisa Knoop of the New York Regional Office. In addition, the case is being supervised by Mark R. Sylvester, Jorge G. Tenreiro, and David Hirsch of the Crypto Assets and Cyber Unit.
The SEC's issued a statement urging caution regarding potentially unlawful celebrity-backed crypto asset offerings.
Subscribe to the Crypto News newsletter
Leave your email below and get more info like this:
Disclaimer: Nothing on this site should be construed as a financial investment recommendation. It's important to understand that investing is a high-risk activity. Investments expose money to potential loss.