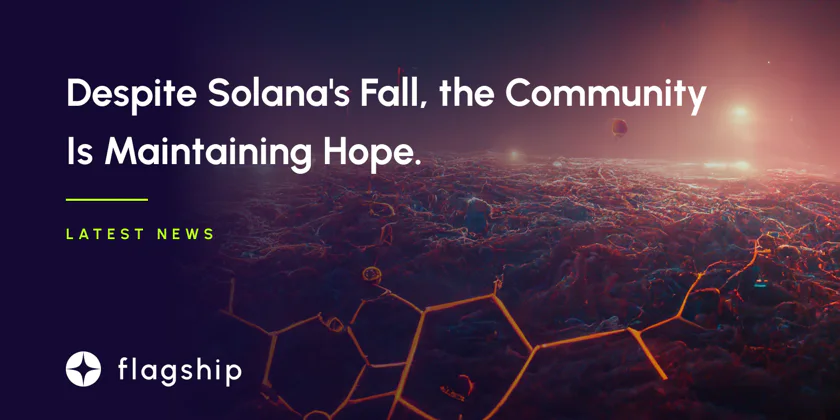 Despite Solana's Fall During the FTX Collapse, the Community Is Maintaining Hope.
The rapid collapse of FTX has hurt the crypto community significantly, but not nearly as much as the Solana community. The price of Solana's token (SOL) has decreased by just over 63% since November 6th, trailing only FTX's native token, FTT, which has reduced by more than 93%.
---
Many think that Sam BankMan-Fried, the former CEO of FTX, having close ties to the proof-of-stake blockchain, sealed Solana's fate. Fried, who was a significant investor and a spokesperson for the ecosystem, helped Solana rise to prominence over the previous two years to rank among the largest blockchains.
After discovering that Alameda and FTX owned 58.08 million SOL tokens, or almost 11% of the total supply, a dump was feared. With those holdings, Bankman-Fried became the hub of much of the decentralized finance based in Solana, upsetting investors who have been emptying their wallets.
A temporary suspension of all USDC and USDT deposits on the Solana blockchain by Binance on Thursday made things worse for the struggling cryptocurrency. Earlier, OKX had declared that it would stop accepting deposits and withdrawals and delist both USDC and USDC on Solana.
Nevertheless, regulators might broaden their reach to tokens that had close ties to the exchange after FTX filed for Chapter 11 bankruptcy protection, further sinking SOL.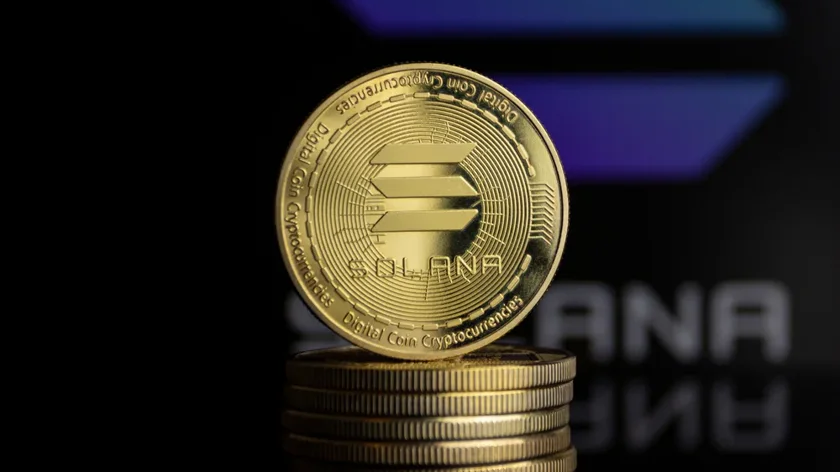 Despite SOL's decline, developers have been keeping users engaged on encouraging milestones to reinvigorate the flagging interest in the network.
The Solana Foundation announced on Wednesday that it would not be selling or transferring around 12.5 million SOL that it plans to un-stake throughout the next two epochs to "re-stake on new nodes." In theory, these measures can act as a liquidity shield against large sellers by convincing investors that the SOL won't be dumped.
One of the most prominent hosts for Solana Validators, Coinbase Cloud, tweeted on November 17 that "the network has been upgraded to fix the issues that led to prior outages." According to the service, the network had reportedly experienced a significant load over the previous two weeks, which was evidence of the success of those upgrades.
Additionally, a recent tweet revealed that Solana now had more than 3,700 builders. The Solana NFT community, where over $3.6 billion in primary and secondary sales have been made so far, has been one of 2022's biggest successes.
After falling by 1.67% over the previous day and 94% from its all-time high, SOL was trading at $13.42 as of this writing. According to data from CoinMarketCap, SOL's market cap decreased from almost $80 billion in November 2017 to less than $5 billion.
Disclaimer: Nothing on this site should be construed as a financial investment recommendation. It's important to understand that investing is a high-risk activity. Investments expose money to potential loss.