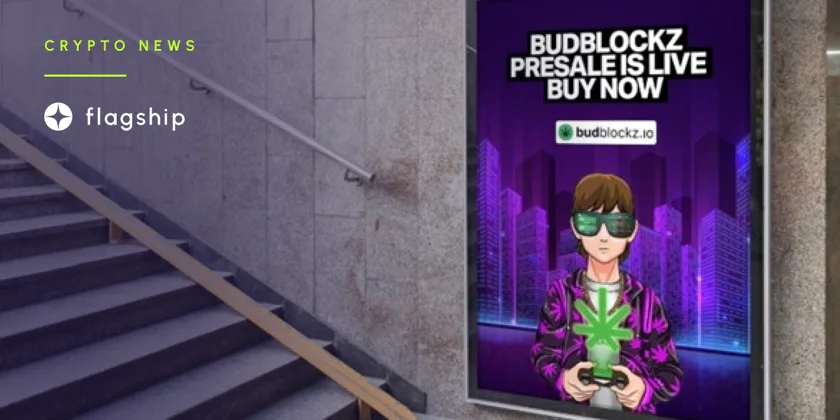 Ganja Guruz NFTs: The Dark Horse Challenging Invisible Friends for Top NFT Collection in 2023
Every so often, more new NFTs are developed and launched, offering investors a chance to buy them early before their value explodes.
---
There is a strong connection between cryptocurrencies and NFTs. The growth of one often influences the development of the other. The levels NFT projects have reached have created even more valuable opportunities to make their way into the investment market. Every so often, more new NFTs are developed and launched, offering investors a chance to buy them early before their value explodes. Unfortunately, it means the NFT world is full of several viable projects, making it harder to pick one. As an investor, the goal is to invest in a project that may become the best NFT collection of the year. One of the NFT collections you should be looking at in this regard is Ganja Guruz NFT, the collection of the BudBlockz platform.
Let's examine how Ganja Guruz became a dark horse, challenging Invisible Friends for the position of 2023's top NFT collection.
Ganja Guruz is the NFT collection of the new crypto platform, BudBlockz (BLUNT). BudBlockz is a fast-growing cryptocurrency that incorporates a cannabis marketplace into its platform to create avenues for investment opportunities. It is achieved in part through the Ganja Guruz NFT collection. Ganja Guruz has hit the NFT marketplace with a bang due to its sizable collection of 10,000 NFTs, each more unique than the other. Ganja Guruz is available for purchase on NFT trading platforms like OpenSea.
Ganja Guruz has the potential to change the outlook on NFTs, as it does what no NFT has done before. Holders of the Ganja Guruz NFTs will have access to discounts and special features within the BudBlockz platform, giving them a more significant opportunity for trade and investment in cannabis products. BudBlockz's in-house ecosystem, alongside the NFT market and the staking platform, will contain a well-thought-out metaverse. It will include P2E games and decentralized exchange to make in-house trading much more manageable.
The native token of the BudBlockz ecosystem is BLUNT, which will give its holders access to different trading opportunities within the BudBlockz ecosystem. BLUNT will also serve as a reward mechanism for skilled players. It is also used to purchase the Ganja Guruz NFT collection. Ganja Guruz is one of those new NFT collections you cannot afford to miss out on because of all its inclusive features. By capitalizing on the high demand for decentralized cannabis trading platforms, Ganja Guruz is well on becoming the best NFT collection of 2023.
Invisible Friends is one of those NFT projects whose value is undeniable. It is the brainchild of famous digital artist Markus Magnusson. Many digital animation fans recognize him as "Motion Marks," his Instagram handle. His slick animation style makes him so unique as a digital artist. Over the past few years, he has gained several hundred thousand fans across social networking sites. Invisible Friends is an NFT collection of his craft, created with his unique style.
Invisible Friends is a collection of 5,000 NFT pieces that aim to improve access to high-quality art. The artist's popularity has helped to drive this collection forward, and it has done very well in the digital market space within a short time. This is what makes it all the more impressive that a new NFT collection like Ganja Guruz is already making waves and capturing the attention of top investors in NFTs. By all indications, Ganja Guruz could very well be one of the largest NFT collections of 2023.
Subscribe to Flagletter
Get content like this in your inbox
Disclaimer: Nothing on this site should be construed as a financial investment recommendation. It's important to understand that investing is a high-risk activity. Investments expose money to potential loss.