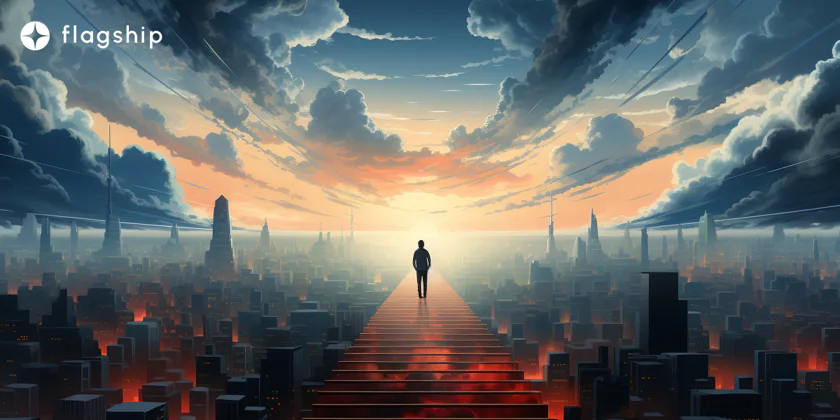 Memecoin Chronicles: Exploring Notable Memecoins
Unveiling the stories and lessons of notable meme coins, gaining insights on the factors that may have made them moon.
---
The great abyss that is meme coins is a mystery to most. Most people know of only Dogecoin and/or Shiba Inu; The two memecoins based on the same dog. As such, novices to the space presume that a meme coin is simply is a dog coin.
Well, that's not true. In fact, initially memecoins, as mentioned in a Memes that Moon: An Introduction to Memecoins, were originally inspired by notable internet memes.
Quite quickly they transcended this and now encompas an array of things, and even go so far as to set industry standard brands as we'll get into later with one of the examples below.
Join us as we take a look into five notable examples of memecoins and ask the question, what made them moon?
Get early access to our Vaults.
Become a beta user!
From a playful meme to a top-tier memecoin, Dogecoin's evolution has been nothing short of intriguing. Arguably the most notable of them all, Dogecoin was created in 2013 when two minds, Billy Markus and Jackson Palmer, decided to collaborate on a cryptocurrency for some light-hearted fun.
Drawing inspiration from the iconic "Doge" meme and forking Lite Coin, they brought Dogecoin to life.
What initially intended to be just a joke, quickly found its way into the hearts of thousands online with Dogecoin being embraced via online platforms like Reddit and Twitter.
The Dogecoin community, affectionately known as "Shibes," harnessed the power of crypto for good, or, memes for good, by initiating numerous charity campaigns, supporting causes and in aim of making a positive impact on the world.
Surprisingly, Dogecoin's unique charm caught the attention of the broader crypto community and beyond. Its rise to fame was not merely driven by memes, it was loved via Reddit and even Elon Musk, the tech mogul with a fondness for memes, endorsed Dogecoin. Musk's involvement added another layer of unpredictability to Dogecoin's journey not long after he acquired Twitter.
A milestone in the history of this coin was the recent logo change of Twitter to Dogecoin. The move was a testament to the memecoin's cultural significance and its ability to captivate a diverse widespread audience.
While Dogecoin lacks substantial utility compared to other cryptocurrencies, its enduring appeal lies in its sense of community and lightheartedness.
Dogecoin represents the power of memes in the world of digital currencies and reminds us that crypto doesn't always have to be serious business.
Marshall Rogan Inu was created out of a need to address the inadequate compensation for UFC fighters.
Using Joe Rogan's dog Marshall as the face of the memecoin, MRI quickly went viral with higher highs and higher lows on the chart, demonstrating what looks like continuous steps in an uptrend that lasted for weeks.
Many shoutouts for MRI were seen live on TV during UFC tournaments for months, all from grateful mixed martial arts fighters who benefited from MRI's charity. UFC 272 was one of the biggest cards of 2022 and only added fuel to MRI's popularity as many people witnessed fighter after fighter thank Marshal Rogan in front of Joe Rogan himself.
Launched in a bear market, it reached a staggering market cap of 200 million. This memecoin managed to unite fans of Joe Rogan, Mixed Martial Artists, and crypto under one umbrella, which, in turn, created its own standard for memecoins that truly aim to do something with the revenue generated with buy and sell taxes.
As of today, MRI has donated over $5 million to athletes in the sport, covering performance bonuses and paying medical bills. MRI even launched its own fight competition, Marshall Fight Competition (MFC), in aims of rivaling the UFC. It is the first crypto-based sports competition in the world and has successfully established itself, with two IRL events already occurred.
However, like many projects, consistency and community management had its downfall in the past year, with MRI OGs getting banned from Telegram for asking simple questions. MRI changed its branding to MFC, then back to MRI, all with short-term decision making and poor management from the new face of the brand, Dave Ludec. While he managed to rally the community to create MFC, the first crypto-based sports competition to exist, he ultimately became its demise with inconsistent engagement as well as overpromising and underdelivering.
Now the market sits at only 640k with little support from the memecoin space; it's fair to say the project is facing challenges. Despite this, MRI is known to have been a trendsetter in the space, which is why it deserves attention here. The memecoin inspired by Marshall Rogan is one to remember and be proud of by the Memecoin community at large.
The enigmatic world of meme coins recently welcomed a new contender - Pepe $PEPE. Born in mid-April 2023, this memecoin burst onto the scene with a bang, reaching a staggering market cap of over $1 billion in record time.
With an anonymous creator or group of creators behind it, Pepe took the meme world by storm, attracting attention for its impressive returns and potential to be a major player in the coming bull market.
The iconic green frog wearing a red cap emblazoned with "Make Memecoins Great Again" became the face of Pepe, paying homage to Donald Trump's memorable presidential slogan. A Twitter account by the handle @pepecoineth posted this cartoonish frog, setting the stage for Pepe's meteoric rise.
As with many memecoins, some investors turned their modest investments into life-changing fortunes as Pepe soared in value. Positioned as a leading memecoin in the next bull market, Pepe currently holds the third spot beneath Dogecoin and Shiba Inu.
Amidst the excitement, concerns emerged about the centralization of Pepe's token supply. Like some memecoins, a portion of the tokens were held back from the initial liquidity pool, raising eyebrows among investors.
Moreover, Pepe's Twitter account boasting over 100k followers suggests pre-planning involved to give insiders a viral advantage.
It's worth noting that many developers snipe their own launches to secure maximum wallets, leaving unsuspecting investors in the dust. Be vigilant and careful in this realm, for the breeding ground of memes can be deceptive.
Want to understand Memecoins better?
Follow 🥥 Kokos for more insights on navigating the memecoin sector safely.
Follow @kokosthief
Pepe, the frog that has had a long and varied history across the internet, is now immortalized in the world of cryptocurrencies. From its original "good feeling" meme form to the plethora of artistic renditions, Pepe has become a tribute to how art and culture can catapult cryptocurrencies to new heights taking the world by storm.
When you talk about Dogecoin, you can't escape mentioning Shiba Inu $SHIB, the memecoin that shares its iconic Shiba Inu breed in its logo. While Dogecoin enjoyed the limelight, Shiba Inu quietly emerged in 2020, crafted by the enigmatic figure known as "Ryoshi" whose identity remains shrouded in mystery.
Despite flying under the radar, Shiba Inu garnered a devoted following on social media platforms, especially within the Reddit community. The Shib Army rallied behind their beloved token, storming the crypto landscape with constant raids, all in the pursuit of "working for their bags."
Shiba Inu's creators demonstrated their commitment to fairness and decentralization by burning a significant portion of the initial supply. In a world of memecoins known for rug-pulls and community manipulation, Shiba Inu stood out with its community-driven nature from the outset.
And like any respectable memecoin, Shiba Inu caught the eye of none other than the meme enthusiast himself, Elon Musk. His playful tweets about the coin sent its value on a wild rollercoaster ride.
What sets Shiba Inu apart from many and gives it notable status is an attempt to provide utility and pave its way for the creation of a whole ecosystem.
In July 2021, the ShibaSwap DEX launched, offering token holders a chance to stake their assets. And if that wasn't enough, Shiba Inu unveiled Shibarium: an upcoming layer 2 blockchain network built on Ethereum that will transform Shiba Inu from a memecoin into a complete ecosystem.
However, like many other projects in the memecoin space tied to the elusive "Ryoshi," the exact details and launch dates of Shibarium remain uncertain after many delays. Some speculate it could be a mere red herring like many of the countless memecoins that have come after it, while others claim it will revolutionize crypto.
All that the community knows at this point about Shibarium is that BONE SHIBASWAP ($BONE), another memecoin, is said to play a crucial role within its ecosystem, which currently sits fourth in the memecoin sector by market capitalization.
Many other tokens like $BONE have launched, amassing multi-million-dollar market caps without even having a website, social media account, or any communication from the original contract deployer.
This is because many speculate by finding 'connections' via Etherscan that associates the project in question with the infamous Ryoshi. After which, usually a thread circulates Twitter and engrosses more of the market to speculate further, continuing the game of Chinese whispers.
What remains certain is the profound impact Shiba Inu had on the memecoin sector with the new infamous Ryoshi on the scene. Ryoshi now has a cult following with the name becoming as well known and legendary as the Bitcoin developer Satoshi Nakamoto.
In the vast and enigmatic world of memecoins, we've explored some notable tokens that have defied expectations and set trends.
Dogecoin, the pioneer of memecoins, emerged from a playful meme to become a top-tier player in the crypto space. Meanwhile, Marshall Rogan Inu showcased the power of memecoins to unite different communities across social media networks.
At one point, MRI was considered a potential top dog in the memecoin sector, with its staggering market cap and community-driven initiatives and crypto-based sports competition. However, the journey of memecoins can be very unpredictable, and MRI's downfall was a stark reminder of this reality.
Pepe $PEPE, a new player in the meme coin scene, quickly made waves, garnering attention and attracting a devoted following. This demonstrated that the memecoin sector is always open to new contenders that can swiftly rise to prominence and challenge the existing leaders. Pepe's meteoric rise to a billion-dollar market cap exemplifies how the meme landscape can change rapidly, with new memecoins taking the spotlight with impressive returns and potential.
While some memecoins continue to hold their ground as leading players, the memecoin arena is a dynamic and ever-changing space. Contenders can emerge unexpectedly, and the fortunes of once-promising projects can fade just as quickly.
As we navigate this terrain, we must stay vigilant and mindful of potential risks, always keeping an eye on the next memecoin that may take top dog position.
Join our Discord for the latest news.
Stay ahead of the curve.
Join Discord
Disclaimer: Nothing on this site should be construed as a financial investment recommendation. It's important to understand that investing is a high-risk activity. Investments expose money to potential loss.