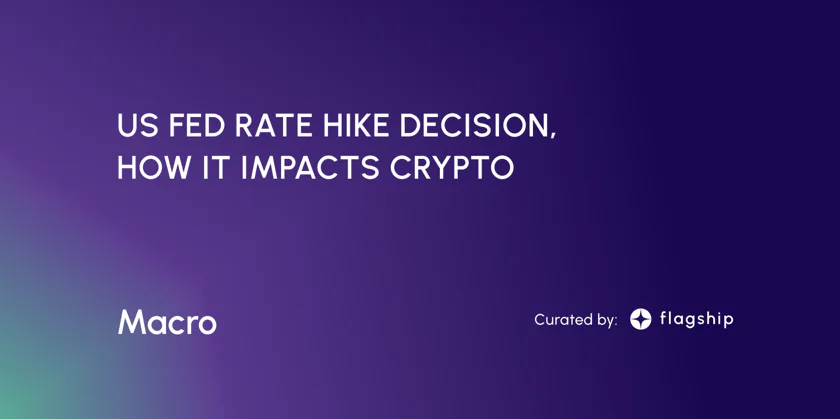 US Fed Rate Hike Decision, How It Impacts Crypto
The Federal Reserve appears set to raise interest rates at its Jan. 31- Feb. 1 meeting after hiking rates seven times in 2022.
---
The Federal Reserve is poised to act at its upcoming meeting from January 31st to February 1st. After seven interest rate hikes in 2022, it is widely anticipated that the Fed will continue raising interest rates. The move is expected to increase 25bps to the benchmark Fed funds rate, the primary tool for setting monetary policy. This increase is significant as it signals the Fed's commitment to maintaining its monetary policy stance to control inflation and promote economic growth. The action taken at this meeting will significantly impact financial markets and the broader economy, affecting borrowing costs for businesses and consumers alike. In addition, the Fed's decision to raise interest rates indicates that the economy is solid and stable.
The Federal Reserve, the central banking system of the United States, has implemented a series of interest rate hikes over the past year to manage the country's economic growth and control inflation. Last year, the Fed raised interest rates by an impressive 425 basis points, with four consecutive 75 basis points rate hikes, followed by a 50 basis point hike in December. This aggressive monetary policy stance was aimed at ensuring that the economy remains on a stable path and that inflation remains under control.
This slowdown in interest rate hikes shows the Fed's confidence in the economy's stability and commitment to fostering economic growth while controlling inflation. As a result, the market will be closely watching the outcome of Wednesday's meeting, as it will provide essential clues about the central bank's future monetary policy direction and the economy's overall health.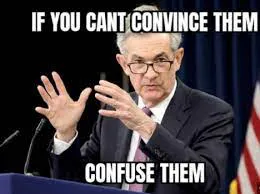 Former Fed Vice Chairman Roger Ferguson predicts a 25 bps rate hike at the FOMC meeting. He thinks Fed Chair Powell will aim to control inflation, which is still below the 2% target, leading to two hikes this year. However, the Fed will wait to change course due to current conditions.
Wall Street traders expect the Fed to halt slightly below the 5% rate they projected in December, while Fed Governor Christopher J. Waller says they need six months of data, not just three positive months, before they consider a change. Thus, they are expected to pause before the May 2-3 meeting.
Deutsche Bank's senior US economist Brett Ryan believes the Fed will go with a 25 bps hike, but the focus is not on the slowdown but on when they are confident in the economy.
Economist and President of Queens' College, Cambridge, Mohamed A. El-Erian, believes the Fed will only do a 25 bps hike this week. Still, a 50 bps hike should be considered for risk management and to address potentially sticky inflation.
Captain crunch believes that the Federal Reserve will hike with 25 bps but that we should be focused on something besides how much the Federal Reserve hikes but rather what their tone is. The market is pricing in with 99.9% certainty that the Federal Funds will hike with 25bps. At the same time, the market sees this as bullish, slowing down rate hikes. So, when the market reacts this way, we must look at what Jerome Powell says. What is the tone like? How do they plan to run off the Federal Reserve Balance sheet? And How long do they plan to keep rates high? If you get Hawkish answers to these questions, the probability that Bitcoin prices are falling is high. Get Dovish answers to these questions, and the likelihood of Bitcoin prices rising is also high. If Jerome Powell says nothing out of the blue, expect the price of Bitcoin to stay ranging.
Join the Flagship community and secure your financial future with the guidance of our Captain Crunch.
Subscribe to the Macro newsletter
Leave your email below and get more info like this:
Disclaimer: Nothing on this site should be construed as a financial investment recommendation. It's important to understand that investing is a high-risk activity. Investments expose money to potential loss.