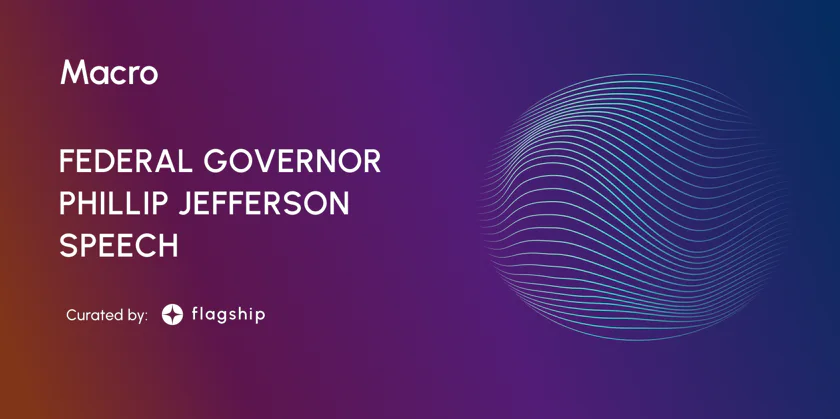 Federal Governor Phillip Jefferson Speech
Federal Reserve Governor Philip Jefferson gave a talk on where inflation is headed and argued against raising the central bank's inflation target. Jefferson believes that if the Federal Reserve changes their stance on inflation, that this would cause reputational damage to them.
---
No data regarding the U.S. economy will be released this week, but many Federal Reserve members will be giving talks. The last few weeks have had awful economic data. If you are bullish, that is. Inflation is still lingering, and the job market is as strong as ever. This week we are looking at the Fed's board members' reactions.
In his speech at Harvard University Federal Reserve Governor Philip Jefferson said:

"core goods inflation has started to come down. Several indicators suggest that housing services inflation is likely to come down in the coming months. There is more uncertainty surrounding inflation in core services excluding housing. Over time, we'll learn more about inflation dynamics in this sector."
"The inflation outlook for this non housing category of core services partly depends on whether growth in nominal labor costs comes back down, and recent data suggest that labor compensation has indeed started to decelerate somewhat over the past year," he also noted.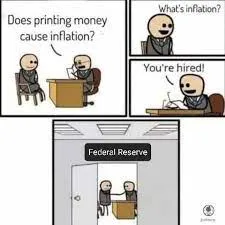 Jefferson also rejected the idea of changing the FED's longer-run inflation objective of 2%. He said that would "introduce an additional risk by calling into question the FOMC's commitment to stabilizing inflation at any level because it might lead people to suspect that the target could be changed opportunistically in the future". Jefferson further argued that relying on more vigorous supervisory and macroprudential policies could be a better strategic approach to increase the central bank's ability to deal with severe recessions following financial crises. By reducing the likelihood of such events, these policies could help the Federal Reserve avoid the need to increase its inflation target.
These remarks by Jefferson are significant because they come at a time when many economists are urging the Federal Reserve to consider raising its inflation target. In the aftermath of the COVID-19 pandemic, inflation has risen sharply, and many experts worry that the central bank will need to cause a severe economic downturn to bring inflation back down to the 2% target. However, Jefferson's argument is that a higher inflation target could be counterproductive in the long run. By creating doubts about the Federal Reserve's commitment to stable inflation, it could undermine the central bank's effectiveness and make it harder to manage economic downturns without causing high inflation.
Federal Reserve Chair Jerome Powell echoed this sentiment in December, stating that the bank was not considering changing its inflation goal. Powell suggested that while there may be a longer-term project at some point, the Fed was not yet ready to make any changes. At the end of his speech Jefferson did not change his stance from raising interest rates with 25bps, but the market has started pricing in the potential for a 50bps hike. Just last week the probability of raising interests rates reached a high of 36%.
Subscribe to the Macro newsletter
Leave your email below and get more info like this:
Disclaimer: Nothing on this site should be construed as a financial investment recommendation. It's important to understand that investing is a high-risk activity. Investments expose money to potential loss.