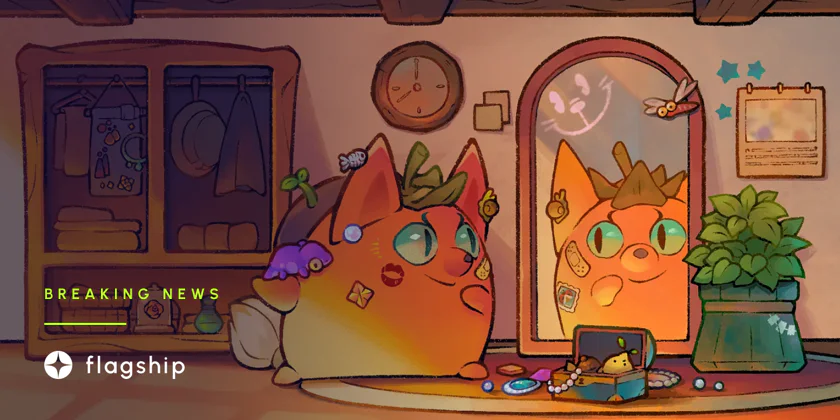 Axie Infinity Introduces Ability to Accessorize Virtual Creatures
From Spiky to Frosty, These Axies Have Been Transformed with the Latest in Lunacia Fashion. See the Winning Styles and Find Out How You Can Get Your Own Accessorized Axie.
---
Subscribe to Flagletter
Get content like this in your inbox
Popular blockchain-based gaming platform Axie Infinity has recently introduced a new feature that enables players to accessorize their virtual creatures, which are referred to as "Axies," through the use of the platform's App.axie. Axie Infinity announced this new feature. Because of this new addition, players can buy, sell, and equip various accessories on their axes. These accessories will also be visible in the Origins arena, a game component. In addition, Axie Infinity is holding a competition using the hashtag "#AxieLookBook" to find the most fashionable Axies in the game. Winners will receive early ID accessories and AXS tokens as rewards for participating in the competition.
Axies are fictional beings that can be found residing as one-of-a-kind, non-transferable tokens on the Ethereum blockchain. Within the Axie Infinity game, players can buy, sell, breed, and fight with their Axies. These creatures can now receive a higher level of personalization thanks to the addition of accessories, tokens that cannot be exchanged for other types. The only thing players need to do to equip accessories on their Axies is to go to their inventory on App.axie, hover their mouse over the axie they want to equip accessories on, and then click the "Manage axie" button. The player can then click the "Equip" button to assign the accessory to one of the available slots.
It is essential to remember that one accessory can only be worn on one Axie at a time and that some body types may prevent one from equipping accessories in specific slots. For instance, Spiky, Wetdog, and Bigyak cannot equip hip accessories. Curly, meanwhile, is unable to equip cheek or neck accessories, and Frosty is unable to equip either hip or neck accessories.
In addition to being able to equip accessories on their Axies, players can also list accessories for sale on the App.axie marketplace or purchase accessories already listed there from other users. ERC 721 tokens, which stand for the specific ownership of each accessory, make these kinds of transactions possible and facilitate their execution.
Nevertheless, it is essential to remember that accessories will not be included in the sale of Axies in any circumstance. Axie Infinity is holding the #AxieLookBook challenge on Twitter as a means of further commemorating the introduction of this brand-new feature. A picture of one of the player's accessorized Axies should be uploaded to the social media platform, along with the Axie's ID and Ronin address, as well as a brief description of the player's thought process when pairing the accessories.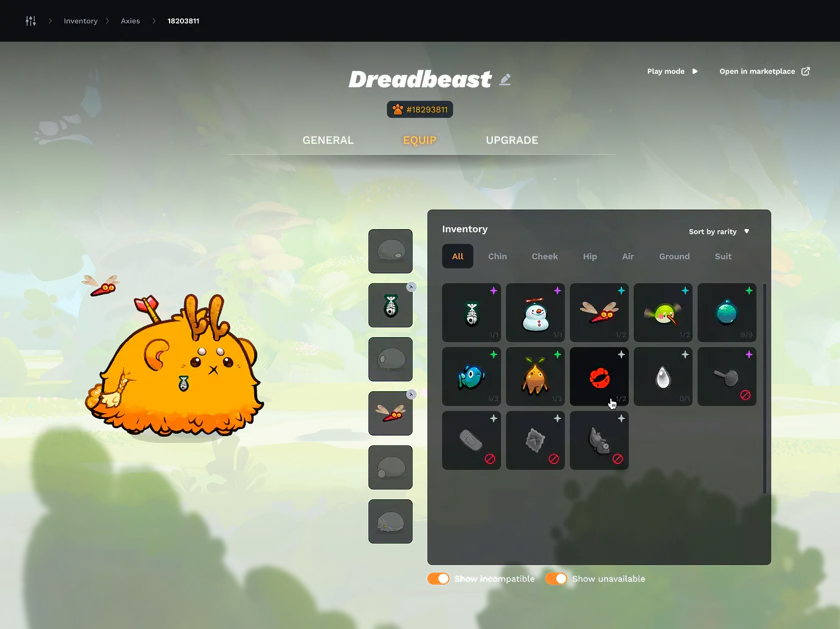 The submission deadline is precisely one week after the challenge has been made public, and prizes will be given out to the top fifty submissions. While Sky Mavis will offer the top five winners the opportunity to select a low ID accessory from her accessory stash, the remaining 45 winners will each receive a different quantity of AXS tokens. Including accessories in Axie Infinity provides players with a new level of customization and personalization options, enabling them to express their creativity further and fortify their emotional connection with their virtual creatures. The #AxieLookBook challenge provides players with a fun opportunity to show off their sense of style while also allowing them to win one-of-a-kind prizes.
Subscribe to Flagletter
Get content like this in your inbox
Disclaimer: Nothing on this site should be construed as a financial investment recommendation. It's important to understand that investing is a high-risk activity. Investments expose money to potential loss.