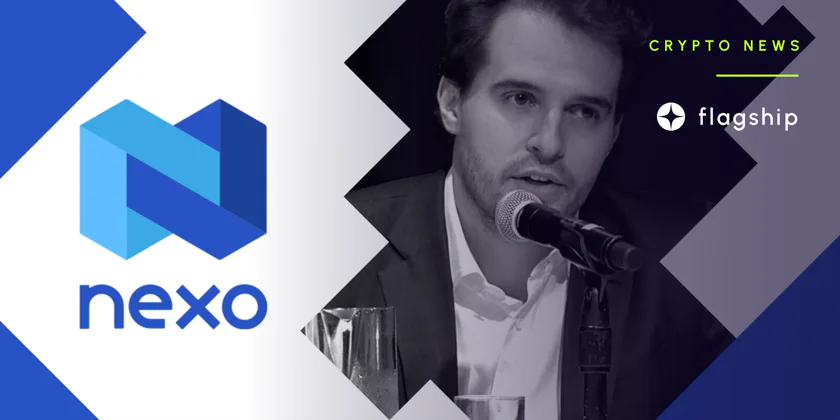 When NEXO sues Bulgaria, it will ask for a whopping $1 billion
"What is happening in Bulgaria affects my business and life plans in a very small way." This is what the co-founder of Nexo, Antoni Trentchev, said in his first interview on Nova TV
---
The former MP from the party of Meglena Kuneva's "Citizens Movement Bulgaria" announced that he had not lived in Bulgaria for a long time.
"The actions of the Bulgarian authorities are absurd, unnecessary, and a large part of them - illegal. We will respond in the appropriate way to this," said Trentchev.
He rejected claims that his company funded terrorists and again described them as "absurd."
"The truth is that the only thing we saw after the action were two flying sheets with standard text. This is what was shown to our colleagues who were briefly detained in Sofia," he said.
According to him, his and Kosta Kanchev's official charges have not yet been served. Trentchev categorically stated that he does not know Mahmoud Mohammed, who is on the prohibited list of wanted persons of the Israeli services. "Besides, he is not a client of Nexo," he specified, refuting the official thesis of the prosecution.
Trentchev explained that Mohammed had been doing transactions on Nexo for two years before he was listed.
"We, as an institution, monitor all incoming and outgoing transactions on our platform in real-time," explained the businessman.
He specified that this certified program monitors whether cash flows are clean. The CIA and the FBI used it.
"This is only possible with blockchain technologies and cryptocurrencies," explained Trentchev.
Later, Nexo also released a video to the media, showing that the transactions of the Mohammed in question were before he was blacklisted, and the amounts were symbolic - 1,500 and 400 dollars, respectively. What the Bulgarian prosecutor's office has explained as an "international partnership" is expressed in the provision of the software solution, said Trentchev. "This is an absolutely ridiculous accusation," he is categorical.
According to him, the reasons for the actions of the Bulgarian prosecutor's office are political.
"It was an opportune moment to resoundingly attack parties like PP and DB and to sabotage the third mandate," he believes.
According to him, he knew about some of his employees' donations to "Da, Bulgaria." - "But I have not investigated, and I have not interfered in any way in their decision to express their civil positions."
Trentchev rejected the words of ex-prime minister Boyko Borissov that "this is a way to circumvent the rules."
"Touching, really touching. This is coming from someone you know the public has doubts about. This is a clear sign towards the prosperous and promising IT sector in Bulgaria," he added.
Trentchev confirmed that he knows the co-chairman of "Democratic Bulgaria" - Hristo Ivanov.
"I know Hristo Ivanov. I was part of public life in Bulgaria years ago. But I don't see how that's relevant. We are a handful of people in Bulgaria", comments Trentchev.
He is adamant that the two did not discuss donations.
"I don't know how to say it more clearly. We are a global company that does not offer its services in Bulgaria, which succeeds without public funds, European funds, public procurement, and a political umbrella," he is categorical.
According to Trentchev, "unfortunately, the prosecutor's office has no idea what he is talking about." He explained that the value of the transactions is not the 94 billion announced by the magistrates but more than 100 billion.
"We have 5 million customers and millions of transactions that we monitor every day", he added, "we are prospering despite everything that is happening in Bulgaria."
He also said that "despite the advice of all our friends and relatives not to deal with Bulgaria, we did it out of patriotism, patriotism, and the desire for this poor country to have an example of how things can happen otherwise - apart from gold bars, money packs, and looting."
Trentchev is categorical - Nexo will sue Bulgaria.
"Top professionals at the global level are already assessing the damage, which is estimated at more than 1 billion dollars. We will defend our interests," said the co-founder of the company.
Subscribe to the Crypto News newsletter
Leave your email below and get more info like this:
Disclaimer: Nothing on this site should be construed as a financial investment recommendation. It's important to understand that investing is a high-risk activity. Investments expose money to potential loss.