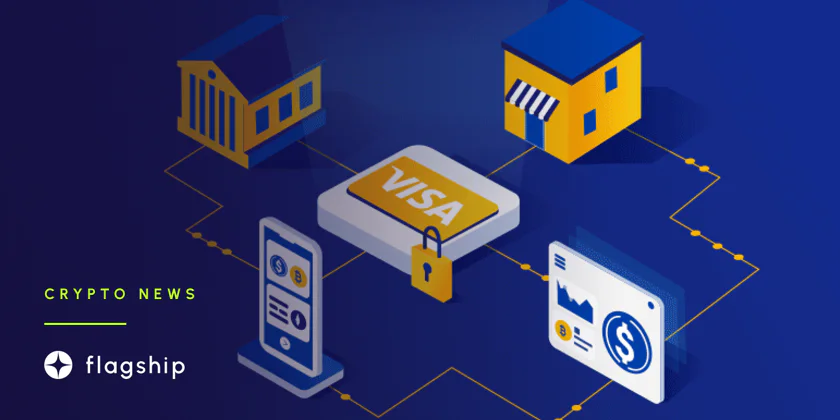 Visa's stablecoin strategy targets settlements
Cuy Sheffield from Visa presented the company's vision for digital assets at the StarkWare Sessions 2023
---
According to Cuy Sheffield, the company's head of the crypto division, at the StarkWare Sessions 2023, payment company Visa is working to create a "muscle memory" for settlements to enable users to convert digital assets to fiat currencies on its platform. "In order to test how to actually accept settlement payments in USDC starting on Ethereum and paying out in USDC on Ethereum, we have been using a test network. These settlement payments, therefore, have a high value," Sheffield said during a fireside chat at the occasion. The executive claimed that one area Visa invests in is global settlement using digital assets and fiat currencies. He said this directly:
"That's been one of the areas where we want to build muscle memory. The same way that we can convert between dollars in euros on a cross border transaction, we should be able to convert between digital tokenized dollars and traditional dollars."
Financial transactions are still settled through the Society for Worldwide Interbank Financial Telecommunications (SWIFT), a not-for-profit cooperative society founded by European bankers to facilitate secure and standardized communication between its members. However, the payment giant has been looking into incorporating blockchain technology into its existing network to speed up the transfer of funds.
"We set all over Swift, so we can't move money as frequently as we'd like because there are a number of limitations that exist in those networks. And so, we've been experimenting, we publicly announced. Sheffield explained that we've been testing how to accept settlement payments [with stablecoins]," Sheffield explained.
Al Kelly, a former CEO of Visa, recently discussed the company's plans for private stablecoins and central bank digital currencies (CBDCs) during the company's annual shareholder meeting, saying, "stablecoins and central bank digital currencies have the potential to play a meaningful role in the payments space, and we have a number of initiatives underway."
Sheffield endorsed the organization's position on digital assets and blockchain technology.
"We're thinking a lot about how to take some of the value that visa provides on existing bank rails, with existing forms of beyond in a rebuild that on top of blockchain rails, using stable boards. If we think there are huge opportunities in that area, it just kind of stays on emerging."
Subscribe to Flagletter
Get content like this in your inbox
Disclaimer: Nothing on this site should be construed as a financial investment recommendation. It's important to understand that investing is a high-risk activity. Investments expose money to potential loss.