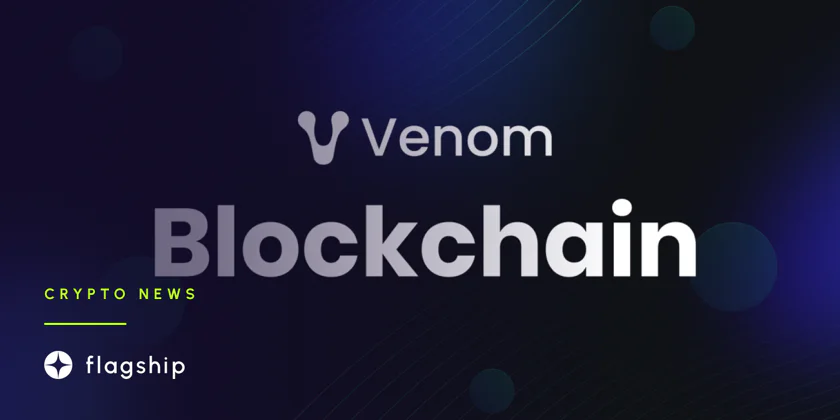 Venom Blockchain Partners with DAO Maker to Incubate Web3 Startups Focused on Real-world Use Cases
Venom Foundation, the first Layer-1 blockchain licensed by the Abu Dhabi Global Market (ADGM), has announced a partnership with DAO Maker, a leading blockchain growth solutions provider known for their Launchpad, to incubate promising Web3 startups focused on delivering real-world use cases.
---
DAO Maker will actively assist in developing the Venom ecosystem and contribute to the success of projects within the Web3 space. With DAO Maker's support, Venom is confident that it will enable developers to make valuable contributions to the ecosystem and accelerate the growth of its community.
Venom Foundation and DAO Maker will actively incubate new projects through the Venom Launchpad. The Venom Launchpad will give promising Web3 projects and developer teams a unique opportunity to receive resources, guidance, and exposure from some of the most prominent players in the industry. In addition, it will leverage the combined expertise of DAO Maker and Venom Foundation to support startups in a wide range of areas, including strategic planning, marketing, and brand building. 
Peter Knez, Chair of the foundation council at Venom Foundation, commented, "At Venom, we are dedicated to pioneering innovation in the blockchain industry. Our partnership with DAO Maker is a testament to this as we incubate promising Web3 startups and bring real-world use cases to life. We are proud to be a part of this exciting collaboration and eagerly anticipate its impact on the industry."
Subscribe to Flagletter
Get content like this in your inbox
Christoph Zaknun, CEO of DAO Maker, said, "DAO Maker is excited to partner with Venom Foundation to incubate promising Web3 startups. Our expertise in growth technologies and funding frameworks will support the development of the Venom ecosystem. I am honored to take on an advisory role within the Venom Foundation team and look forward to building the future of blockchain together."
The partnership extends to integrating the Venom blockchain and Venom Wallet in DAO Maker's Launchpad. DAO Maker's Launchpad, with its well-known exposure and access to a broader audience for blockchain projects, will assist Venom in continuously pushing the industry's innovation boundaries.
DAO Maker CEO Christoph Zaknun named advisor to Venom Foundation
Christoph Zaknun, who founded DAO Maker in 2018 and served as its CEO, is taking on an active role as an Advisor to the Venom Foundation team. With extensive experience in helping projects raise funds since 2017, Mr. Zaknun will bring valuation insights and expertise to Venom.
DAO Maker provides growth technologies and authentic funding frameworks for startups to reduce investors' risks. In addition, it offers vital solutions for community incubation, fundraising, and growth-related tokenized businesses. In doing so, DAO Maker has established itself as a leading provider of growth technologies and investor risk reduction services.
This extensive collaboration highlights DAO Maker's and Venom's commitment to innovation and their continuous dedication to helping promising new projects succeed in blockchain.
Disclaimer: Nothing on this site should be construed as a financial investment recommendation. It's important to understand that investing is a high-risk activity. Investments expose money to potential loss.