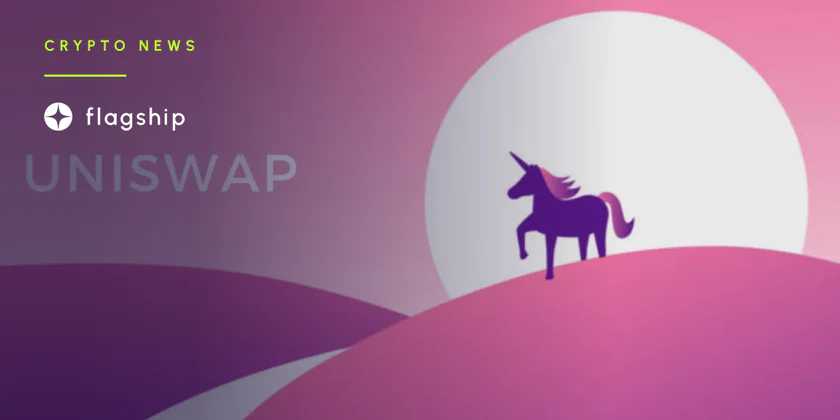 Upon receiving DAO approval, Uniswap v3 will deploy on Boba Network
The deployment of Uniswap v3 on the Boba Network has received approval from the Uniswap DAO. The support comes after a favorable public vote. The deployment will boost Uniswap's transaction volume and overall locked value.
---
Following recent approval by the Uniswap DAO, Version 3 (v3) of Uniswap will be implemented on Boba Network (BOBA/USD) in the upcoming weeks. A vote was held within the DAO community on the deployment proposal, which had the support of ConsenSys and FranklinDAO. After the deployment, Uniswap will have the chance to grow its user base by bringing in members of the Boba Network ecosystem, significantly increasing the decentralized exchange's total value locked and transaction volume.
The total value locked (TVL) for Boba Network at publication was $4,589,305. In addition, the deployment will strengthen Uniswap's position in critical Asian markets where Boba is widely used. The announcement comes about two weeks after the Uniswap community decided to deploy Uniswap on BNB Chain.
The deployment is a fascinating development because Boba Network, based on Ethereum, enables users to benefit from cheaper and faster transactions and because decentralized exchanges (DEXs), like Uniswap, use smart contracts rather than third parties to offer their customers financial services like borrowing and lending. The proposal asserts:
"The Boba Foundation is granted an additional use grant to use the Uniswap V3 Core software code. As part of this additional use grant, the Boba Foundation receives a license to use the Uniswap Code to fully deploy the Uniswap Protocol v3 onto the Boba Network L2 on the Ethereum blockchain."
Boba Network has pledged about $1 million worth of BOBA tokens to promote using Uniswap v3 on Boba. First, the tokens will be delivered to a multi-sig wallet that the Boba Foundation and Uniswap Grant Program jointly own.
After that, they will be given to promising Boba-based projects.
Subscribe to the Crypto News newsletter
Leave your email below and get more info like this:
Disclaimer: Nothing on this site should be construed as a financial investment recommendation. It's important to understand that investing is a high-risk activity. Investments expose money to potential loss.