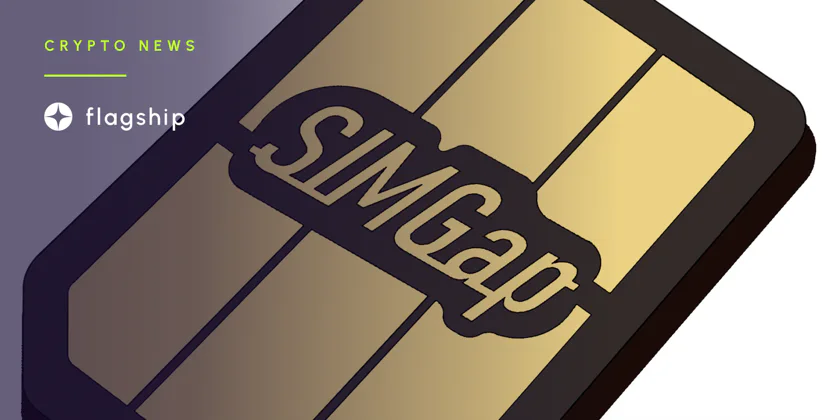 TAISYS introduces the smallest hardware wallet for Crypto
TAISYS announced SIMGap® mobile hardware wallet, a SIM-sized and open-source hardware wallet with NIST FIPS 140-2 Level 3 certification.
---
With the SIM being the universal standard form factor compatible with billions of mobile devices and SDK for Android available for developers and wallet companies, SIMGap® significantly reduces the cost of security to web3 adopters.
"We specialize in security for mobility. SIMGap® will help our partners provide the highest level of security for their web3 products without compromising the user experience. By making SIMGap® the secure element for your web3 private keys, we created the sovereign user space, which completes the missing part of web3", said Jason Ho, TAISYS' Founder and Chairman.
With the removable nature of the SIM, SIMGap® is also an ideal cold wallet when it's separated from connected mobile devices, providing the physical convenience of managing portfolios of digital assets with the highest level of security, according to the company.
Furthermore, the community has developed the "SIMGap® Air" mobile App for using unconnected Android devices to airgap their private keys even more securely.
"We welcome any open-source developers to create innovative products based on SIMGap®. SIMGap® is the first-ever platform of secure elements open to developers for getting to a decentralized web with self-custody infrastructure strengthened by the mobile ecosystem. With nearly two decades of experience in security products for financial inclusion, such as mobile banking and payment services, TAISYS has been one of the most innovative companies dedicated to security hardware. SIMGap® is the first product we have built for the web3 infrastructure, where users need secure and easier access to the financial freedom brought by web3. Along with our roadmap, we are committed to contributing our expertise and technologies to the web3 ecosystem with our partners to embrace the majority of web3 adopters," said Yvonne Chen, CSO of TAISYS.
Subscribe to the Crypto News newsletter
Leave your email below and get more info like this:
Disclaimer: Nothing on this site should be construed as a financial investment recommendation. It's important to understand that investing is a high-risk activity. Investments expose money to potential loss.