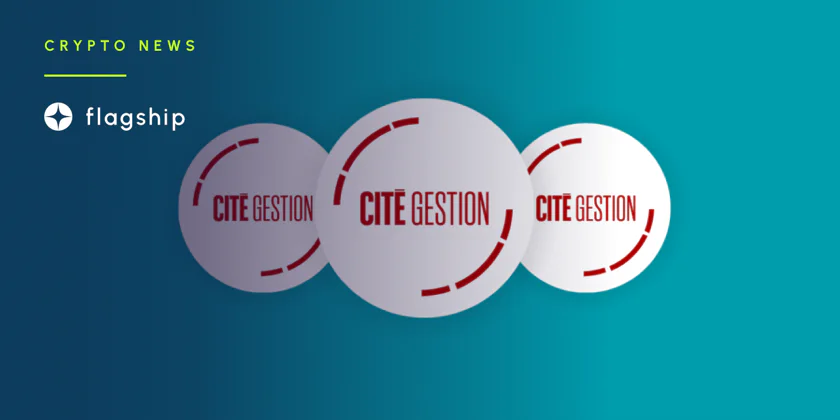 Swiss Private Bank Cité Gestion Tokenizes Its Shares
Taurus, a digital assets firm, has partnered with the private bank to issue and manage the tokenized shares
---
"It was important for our bank to be among the first to take advantage of the new possibilities offered by Swiss law for the digitalization of securities by tokenizing our own shares," Utelli said.
As part of its exploration of blockchain technology, Cité Gestion, a private Swiss bank founded in 2009, is tokenizing its own shares using the Taurus platform. According to a press release from the firm, this will be the first time a private bank has issued shares as ledger-based securities under Swiss law. According to the announcement, digital assets company Taurus will assist Cité in issuing its tokenized shares, managing the smart contract that creates the shares, and servicing the securities as an asset.
Since tokenization, or the digitization of different asset classes, enables TradFi players to attract more investors via blockchain technology, it has become a popular trend among financial institutions.
"Taurus believes that digitization of private assets and securities is becoming the new standard in the digital asset industry," the company said.
Recently, Hamilton Lane (HLNE), a management firm for private market investments, announced that it would partner with Securitize, a provider of digital asset securities, to tokenize three of its funds. The news came after investment giant KKR announced in September that it would follow suit and tokenize its Health Care Strategic Growth Fund on the Avalanche blockchain. The bank said in the statement that it tokenized Cité Gestion's shares by the guidelines set forth by the Capital Markets and Technology Association (CMTA), a non-profit based in Geneva. According to Christophe Utelli, Deputy CEO of Cité Gestion,
"Taurus and the application of the CMTA standards ensure that an adequate risk management framework is at the heart of the process."
According to the company, the tokens were created using the CMTAT, an open-source smart contract published by the CMTA and designed for tokenizing securities. The agreement was recorded on the blockchain platform Ethereum.
First launched in April 2018, Taurus has since secured a securities license from the Swiss Financial Market Supervisory Authority to facilitate the trading of tokenized securities among investors and financial institutions. As a result, 15 companies across equity, private debt, and structured products from Switzerland and Europe have been tokenized thanks to this company.
Subscribe to the Crypto News newsletter
Leave your email below and get more info like this:
Disclaimer: Nothing on this site should be construed as a financial investment recommendation. It's important to understand that investing is a high-risk activity. Investments expose money to potential loss.