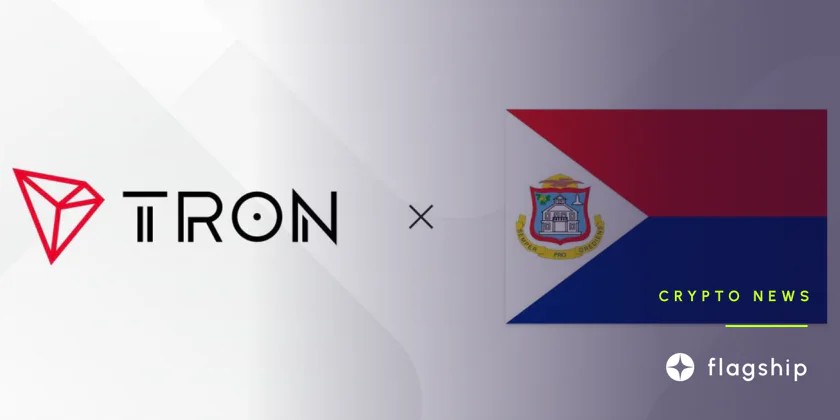 St. Maarten's MP Rolando Brison Initiates Law to Legalize TRON-Based Crypto
Member of Parliament (MP) Rolando Brison has been outspoken for some time now about the benefits of blockchain technology and cryptocurrency for the people and the economy of his homeland
---
TRON-based cryptocurrency may soon be officially adopted as legal tender by the government of the eastern Caribbean island of St. Maarten. Member of Parliament (MP) Rolando Brison has been outspoken for some time now about the benefits of blockchain technology and cryptocurrency for the people and the economy of his homeland. Today, he initiated the proposal of a law to designate TRON as the country's blockchain infrastructure and TRON-based cryptocurrency as legal tender for everyday usage. 
H.E. Justin Sun, founder of TRON, tweeted about the milestone:
"Another milestone for #TRON! St Maarten to adopt TRON as legal tender marks another achievement for our push [toward] worldwide blockchain adoption."
Early last year, on March 19, 2023, Bitcoin.com News featured MP Rolando Brison, the leader of the United People's Party and 2nd Vice Chairman of St. Maarten's Parliament, when he announced: "he's become the first elected official to request his entire salary paid in bitcoin cash." Brison has long believed and advocated for St. Maarten to become the "Crypto Capital of the Caribbean" by pioneering the integration of blockchain technology and cryptocurrency solutions.
The St. Martin News Network (SMNN) today highlighted MP Brison's declaration to advance a law that would officially make TRON and TRON-based cryptocurrency part of St. Maarten's local commerce and economic infrastructure. SMNN noted MP Brison's intention not to "re-invent the wheel," but rather to follow the example of St. Maarten's southern neighbor, Dominica. In October 2022, the Commonwealth of Dominica officially announced TRON as its national blockchain, following the passage of the Virtual Asset Business Legislation in May 2022, which the Eastern Caribbean Central Bank assisted in drafting. Dominica also at that time adopted seven TRON-based cryptocurrencies as legal tender. Brison is now working to translate "the law in a manner that fits our Dutch legal system and local economy," SMNN reported.
According to their website, "The Eastern Caribbean Central Bank (ECCB) was established in October 1983. It is the Monetary Authority for a group of eight island economies namely Anguilla, Antigua and Barbuda, Commonwealth of Dominica, Grenada, Montserrat, St. Kitts and Nevis, Saint Lucia, and St. Vincent and the Grenadines." St. Maarten, one of four countries of the Kingdom of the Netherlands, is also a member. The ECCB monetary union has a total Gross Domestic Product of nearly $10 billion USD. 
"The ECCB legislation is a great framework for regulation that focuses on protecting the consumer, the economy, and ensuring that virtual asset oversight does not spiral out of control, without stagnating potential growth opportunities for the sector," Brison said. Crypto is currently unregulated by the Central Bank of Curacao and St. Maarten. "Allowing cryptocurrency to continue totally unregulated in St. Maarten is extremely risky, and we have to be proactive. Hence I use my right of initiative to bring this law with TRON Protocol at the forefront, with possibilities later for other blockchains to be incorporated; this too can be done in line with other countries like St. Kitts, who I know are also working on their own legal tender legislation," stated Brison, as quoted by the SMNN. 
TRON DAO is a community-governed DAO dedicated to accelerating the decentralization of the internet via blockchain technology and dApps. The TRON ecosystem is striving to make decentralized financial solutions and stable currency accessible to every human on the planet. Brison feels that collaboration with TRON will connect St. Maarten's economy with the fastest-growing DeFi ecosystem in the world, thus increasing the island's attractiveness both for innovative entrepreneurs as well as international tourists. 
Brison will formally engage St. Maarten's legislative process in the coming weeks, in accordance with the constitutional right MPs have to initiate laws, with the hope that official adoption will soon follow. 
Subscribe to the Crypto News newsletter
Leave your email below and get more info like this:
Disclaimer: Nothing on this site should be construed as a financial investment recommendation. It's important to understand that investing is a high-risk activity. Investments expose money to potential loss.