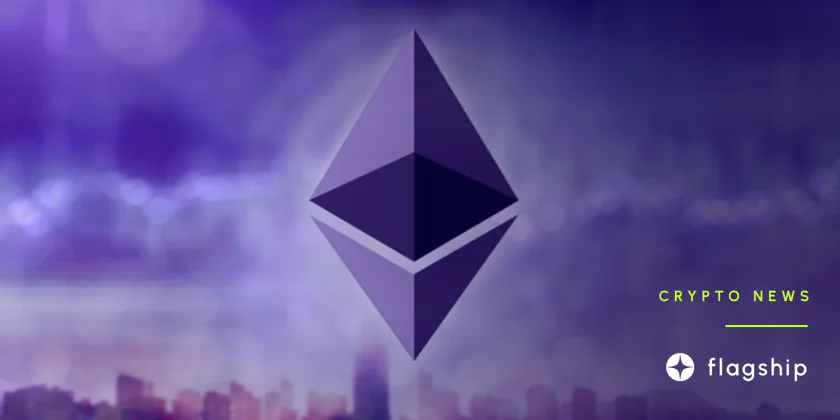 SSV.Network Launches $50 Million Ecosystem Fund to Support Ethereum PoS Decentralization
SSV.Network DAO is launching a $50 Million Ecosystem Fund dedicated to supporting the development of Distributed Validator Technology ("DVT") based applications
---
To usher in the next wave of Ethereum staking technologies, a host of Staking companies, VCs, and angels from the crypto space – including the likes of DCG, OKX, HashKey, NGC, Everstake, HackVC, GSR, Chorus.One SevenX, 1kx, and more – have joined forces to help advance the next generation of staking solutions. All of these major players have come together to promote Ethereum's decentralization through the use of DVT.
The Fund is the first dedicated solely to DVT use cases. Partners backing up the Fund are placing a special emphasis on helping projects that will support Ethereum's decentralization over the long run as more stakers join the network. DVT and the various use cases being built using the tech are similar to the early days of L2 implementations. However, each technology works on its own specific problem, DVT, focusing on Ethereum's security and decentralization, and L2s, which focuses on transaction speed and lowering costs.
DVT is a key component in Vitalik's Ethereum's roadmap toward a fully decentralized Ethereum 2.0. The ssv.network is the first implementation of DVT and has positioned itself as Ethereum's security layer – or Layer 0. With each Ethereum validator that uses DVT, the network becomes more decentralized and secure, bringing it one step closer to a global network uncensorable by any one entity.
Earlier this year, the ssv.network DAO pledged $3 Million for developer grants. In less than 12 months, over $1.2 Million has been allocated to over 20 leading companies in the Proof of Stake ("POS") ecosystem. Among the grantees are industry-leading builders, including Blockscape, ANKR, Stader, Moonstake, and others using DVT to build their next-gen applications.
Total ETH at stake is steadily approaching 16 million, with the majority of it concentrated in the hands of a few players. It leaves the Ethereum ecosystem in demand for decentralizing factors such as DVT. Considering that the Shanghai update and the ssv.network's mainnet are approaching in 2023, there has never been a better time to build than the present.
Alon Muroch, Core Dev Lead – "Distributing Ethereum's security layer has never been more important. The protocol is currently secured by a small group of companies which, when put together, control the entire Blockchain. DVT's aim is to distribute Ethereum's security by offering quick and easy access to an open-source, public good which will completely change the way staking is operated today. There are already more than 20 companies building on top of ssv.network's DVT protocol and that list is expected to grow significantly with the Eco Fund's launch"
"We believe that it is a pivotal moment in ETH staking. We expect staked assets to increase as staking yields are considered the benchmark return for ETH owners. A near-term tailwind is Ethereum's Shanghai Upgrade, which is due to be released in the first half of this year and will enable liquidity for those contributing to the network's core infrastructure. Few teams are as well-positioned as SSV to convene the diverse and cutting-edge products and applications that are using and developing staking technology. We are excited to support those projects as a founding member of this ecosystem initiative." According to Samantha Bohbot, VP Growth for DCG.
ssv.network is in the development of Distributed Validator Tech. DVT enables the distributed operation of Ethereum validators through a network of trustless nodes. As a core component of Ethereum's roadmap, DVT aims to solve protocol-wide correlation and downtime risks. The network is constructed as a community-owned public good run by hundreds of nodes across the globe. The Network supports over 50 development teams building next-gen ETH staking applications. The various use cases ranging from staking services to solo stakers built on the SSV protocol will usher in the widespread usage and adoption of the DVT primitive.
Subscribe to the Crypto News newsletter
Leave your email below and get more info like this:
Disclaimer: Nothing on this site should be construed as a financial investment recommendation. It's important to understand that investing is a high-risk activity. Investments expose money to potential loss.