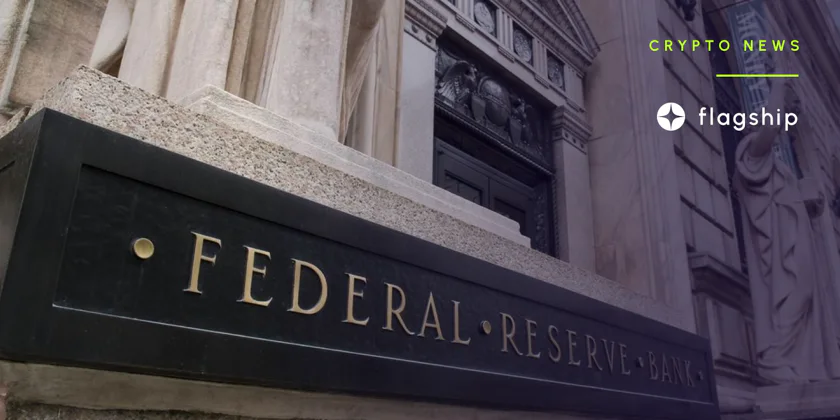 San Francisco FED is hiring a CBDC system developer
According to a job posting on February 18, the Federal Reserve (FED) of San Francisco is seeking to hire a senior application developer to create novel systems related to central bank digital currency (CBDC).
---
The successful applicant would hold a mid-senior executive position full-time, according to the San Francisco FED. The CBDC research and development person will be called a "technologist." In a "dynamic environment with the feel of a start-up," successful candidates will join a top-notch team. Over 46 applicants had responded to the offer as of February 19. The bank's talent acquisition team member Shanthi Balasubramanian will meet with the short-listed applicants.

The technologists responsibilities would be:
Help develop novel systems related to Central Bank Digital Currency.
Identify opportunities to improve existing systems and workflows for performance, scale, speed and accuracy.
Proactively apply and evolve best practices related to the state of the art Central Bank Digital Currency technology.
Apply modern development standards and principals, security standards, usability design standards as appropriate.
Provide direction, training, and support for platform/product operations.
Identify, communicate, and mitigate risks, assumptions, issues, and decisions throughout full lifecycle.
Using critical thinking, consider and compare various options based on feasibility and impact, propose measurable plans and roadmaps that balance tactical and strategic needs.
Work in close partnership with cross-functional teams and management.
One of the American central banks is the San Francisco FED. The Federal Reserve is the US government's financial partner. They actively recommend monetary policy, control banks, and oversee the enforcement of consumer protection laws. As part of its mission to "promote accessible, safe, and efficient systems to facilitate dollar transactions," the FED published this advertisement and made this hire. The successful senior application developer will use the research to develop a proposal for the central bank and work to comprehend further the advantages and disadvantages of possible technologies for CBDC.
Helping the San Francisco FED "understand the emerging field" will also be a goal.
The job posting comes when the US Securities and Exchange Commission (SEC) takes stern measures against cryptocurrency businesses, particularly those issuing stablecoins pegged to the USD. Tokens that are "stable" come in the form of stablecoins. They come in many shapes, some of which are backed physically by money and money equivalents. The BUSD stablecoin's issuer, Paxos, received a Wells notice from the SEC last week. The New York Department of Financial Services (NYDFS) reportedly asked it to stop minting BUSD on the same day, it was revealed.
BUSD is still one of the biggest stablecoins supported by USD. The SEC has come under fire for its actions regarding stablecoin issuers, particularly from the crypto community. Some people think that the US intends to advance the digital dollar quickly. Observers point out that the existence of privately issued stablecoins may create barriers that make monetary policy implementation challenging and the adoption of the digital dollar, once launched, slower.
Subscribe to Flagletter
Get content like this in your inbox
Disclaimer: Nothing on this site should be construed as a financial investment recommendation. It's important to understand that investing is a high-risk activity. Investments expose money to potential loss.