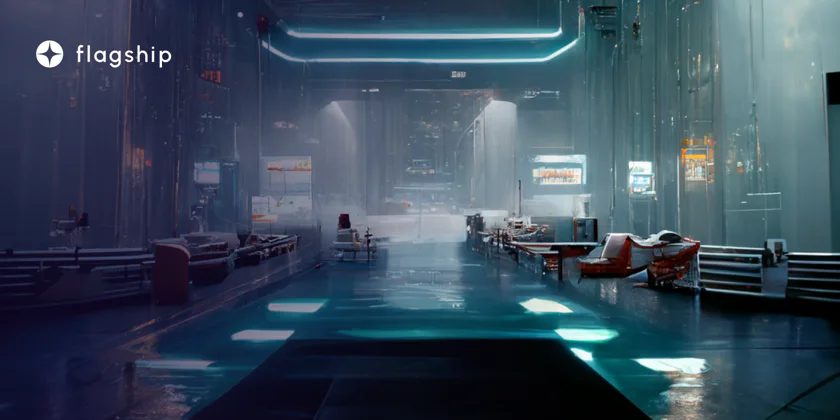 Press Release: World League Live! Kicks Off Their NFT Collectibles With Inaugural Del Piero Whitelist
The WLL team recently announced their whitelist campaign to access an exclusive Alessandro Del Piero in-game NFT and have a chance to play and meet one of the legends of the game.
---
The 2022 Qatar Fifa World Cup is in full swing, full of glitzy glamour, international legends, and frantic drama. The beautiful game is in full pomp with fans enjoying a unique winter tournament. Yet that's not the only thing football fans are currently enjoying, the other is World League Live! (WLL), which recently celebrated 100,000 downloads.
World League Live is an arcade football game for mobile that splices the finesse of FIFA with the fun and frantic action of Sensible Football or Mario Strikers. The game's full suite of social features including video chat and streaming lets players chat and see each other on webcam during the game as they battle it out on pitch, adding to the hilarity and party-like feel of the gameplay.
They also bolsters WLL's core mission, which is to create a powerful engagement mechanism for fans to connect directly to their favorite teams and players through WLL's Play with the Stars opportunities. WLL uses NFTs for in-game perks and to create web3 engagement rails where clubs and players can connect directly to their fanbases in a fun, completely unique gameplay environment that rewards the user by leveraging digital ownership economies on the blockchain.
World League Live already has a long-term official partnership with FC Utrecht to trial this model, but now they are taking the next step with the announcement of their Alessandro Del Piero NFT Whitelist, where – for the next three days – players have the chance to sign this legendary player for their World League Live team! The mint itself is live on the 29th November.
Alessandro Del Piero is one of the all time greats. The fabled striker reinvented the role of deep-lying forward for a modern age. He scored 344 goals in a storied career that saw him lead Juventus to multiple Serie A titles as well as Champions League and Intercontinental Cup glory in '96. He was also part of the Italy squad that took home the 2006 Fifa World Cup. His fantastic technique, dead-ball precision, graceful trickery and bursts of physicality left defenders spinning and goalkeepers flailing while pundits, commentators, and fans swooned over his majestic dribbling.
On the World League Live pitch, his exuberant talent will be on full display, cruising past hapless defenders with his trademark flair. The more you play with Del Piero, the more you can upgrade him, earn $FAME, and even sell your upgraded version on the NFT marketplace. World League Live's NFTs are also a conduit to fantastic real-world experiences. A fan could even end up playing and chatting with Del Piero himself by taking part in a World League Live play with the stars event.
World League Live plans to use NFTs to help establish links between stars and their fans and boost radical fan engagement and beneficial relationships between the two. It creates a place for creators and players who love football to come together and celebrate. The Del Piero campaign is the maiden voyage of this model and the first opportunity for fans to begin to engage with the web3 economy that exists under the hood of WLL's action-packed gameplay. An economy that is a far cry from just the usual merchandise and events.
Web3 gaming is a potential future mega-market. Even in its infancy, amazing projects have already launched and industry stalwarts like ESPN+ and the NFL have made significant investments in the metaverse and online streaming platform spaces. Digital items are already valued at more than $10 billion, and the market has barely begun, with the foundational work for a truly immersive metaverse still underway.
World League Live has already built a fully working triple-A mobile game with fluid social features, and wants to interface that experience with the wider sports metaverse and create a dynamic online community for football fans to congregate around. There will soon be a thriving multi-sport metaverse – indeed it's already begun – and World League Live plans to be at the center of it with their social-powered arcade football game.
Other ways the blockchain benefits World League Live is through the play-to-earn mechanics built into the game where players can earn $WLF (FAME) by clinching victory against their opponents and through levelling up their player NFTs to unlock skins, emotes, and upgrades, paid for in $WLP (POWER) – the governance token of World League Live.
The NFTs can then be sold on the World League Live NFT marketplace. Standard features from web2 like a battle pass and online tournaments are already in place, with NFT unlockables available by completing the rewards track.
The Del Piero Whitelist is an exciting milestone in WLL's mission to connect the web2 Football world to web3. You can head over now to the World League Live website and sign up to participate in the campaign and have your chance to get one of the Del Piero player NFTs. The Del Piero superstar mint is on Tuesday 29th November. Budding managers will flock to try and get one of the all time greats in their team, so make sure you claim your spot.
To find out more about World League Live! is doing, you can head over to the website and follow them on Twitter. Or download the app, kick off, and show off your silky skills to players all around the world and be part of the next great football community in web3.
Subscribe to Flagletter
Get content like this in your inbox
Disclaimer: Nothing on this site should be construed as a financial investment recommendation. It's important to understand that investing is a high-risk activity. Investments expose money to potential loss.