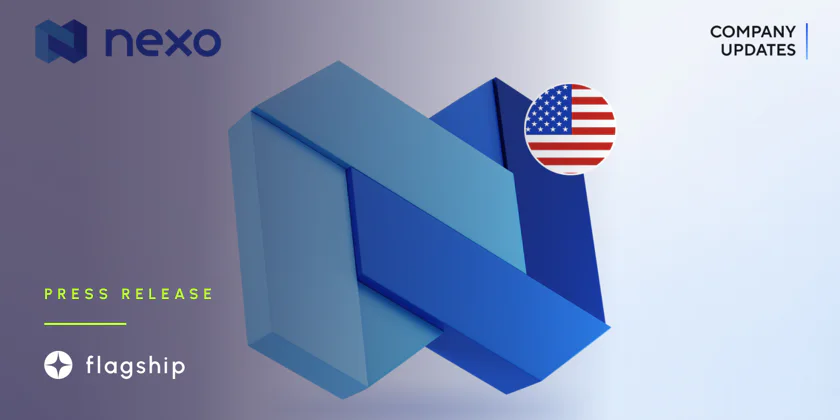 Nexo Agrees to Pay $45 Million in Penalties and Cease Unregistered Offering of Crypto Asset Lending Product
The Securities and Exchange Commission today charged Nexo Capital Inc. with failing to register the offer and sale of its retail crypto asset lending product, the Earn Interest Product (EIP)
---
To settle the SEC's charges, Nexo agreed to pay a $22.5 million penalty and cease its unregistered offer and sale of the EIP to U.S. investors. In parallel actions announced today, Nexo agreed to pay an additional $22.5 million in fines to settle similar charges by state regulatory authorities.
According to the SEC's order, in or around June 2020, Nexo began to offer and sell the EIP in the United States. The EIP allowed U.S. investors to tender their crypto assets to Nexo in exchange for Nexo's promise to pay interest. The order states that Nexo marketed the EIP as a means for investors to earn interest on their crypto assets, and Nexo exercised its discretion to use investors' crypto assets in various ways to generate income for its own business and to fund interest payments to EIP investors. The order finds that the EIP is a security and that the offer and sale of the EIP did not qualify for an exemption from SEC registration. Therefore, Nexo was required to register its offer and sale of the EIP, which it failed to do.
In agreeing to settle with Nexo, the Commission considered remedial acts promptly undertaken by the company and the company's cooperation with Commission staff. Specifically, the SEC's order notes that, after the Commission announced charges involving a similar crypto investment product in February 2022, Nexo voluntarily ceased offering the EIP to new U.S. investors and ceased paying interest on new funds added to existing EIP accounts of U.S. investors. Further, the order states that Nexo announced in December that it was ceasing the EIP in certain states and phasing out all of its products and services in the United States, including permanently ceasing to offer the EIP to all U.S. investors.
"We charged Nexo with failing to register its retail crypto lending product before offering it to the public, bypassing essential disclosure requirements designed to protect investors," said SEC Chair Gary Gensler. "Compliance with our time-tested public policies isn't a choice. Where crypto companies do not comply, we will continue to follow the facts and the law to hold them accountable. In this case, among other actions, Nexo is ceasing its unregistered lending product as to all U.S. investors."
"We are not concerned with the labels put on offerings, but on their economic realities. And part of that reality is that crypto assets are not exempt from the federal securities laws," said Gurbir S. Grewal, Director of the SEC's Division of Enforcement. "If you're offering or selling products that constitute securities under well-established laws and legal precedent, then no matter what you call those products, you're subject to those laws and we expect compliance."
Without admitting or denying the SEC's findings, Nexo agreed to a cease-and-desist order prohibiting it from violating the registration provisions of the Securities Act of 1933.
The SEC's investigation was conducted by Pei Y. Chung, Randall D. Friedland, and Christian J. Ascunce, with assistance from Sachin Verma and Peter Rosario, under the supervision of Stacy L. Bogert. The SEC appreciates the assistance of members of the North American Securities Administrators Association.
The SEC's Office of Investor Education and Advocacy and Enforcement's Retail Strategy Task Force has previously issued an Investor Bulletin on Crypto Asset Interest-bearing Accounts. Investors can find additional information about crypto assets at Investor.gov.
Disclaimer: Nothing on this site should be construed as a financial investment recommendation. It's important to understand that investing is a high-risk activity. Investments expose money to potential loss.