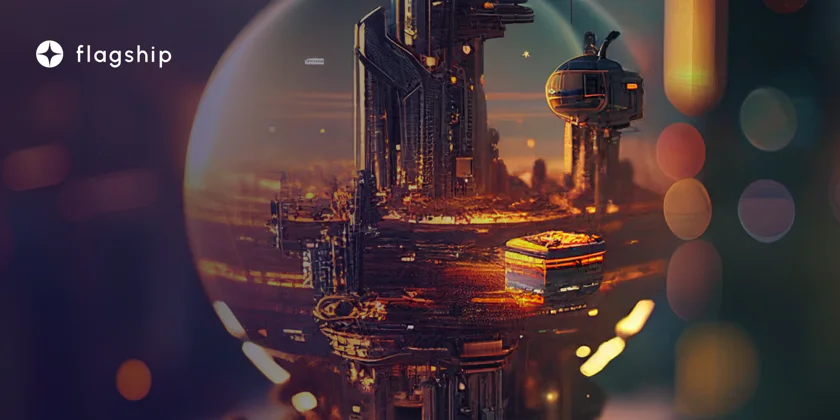 Press Release: Better Connected With Moss, Creating the Essential Web3 Communication Infrastructure
It's tough to keep track of your favorite projects in crypto. They are smattered across Discord, Telegram, Twitter and Medium, with each platform in varying states of being updated, and different announcements appearing in different places.
---
This difficulty is particularly pronounced for the casual user, for whom crypto's strange communication rails feel arcane. Moss, in response, is creating the essential communication fabric of web3. It will help , DAOs, and web3 projects manage and motivate the individuals in their community.
A casual user struggles with the strange, alien language that occurs when joining a crypto group. They are unaware of formalities like signing their wallet on Discord to access holders-only chat, or clicking through tweet threads to find new Telegram groups. They are further perplexed by the friction that happens when keeping up to date with announcements, with their feeds daily bombarded by noise from hundreds of tokens they are casually interested in. It all leads to demotivation and reduced engagement, even with projects they are passionate about.
For example, a user may stumble upon a crypto token or project they like the look of. They log into the Discord server, and are immediately asked to verify and complete captchas to join the chat. They likely will immediately mute the notifications, as Discord is also home to friendship circles, gaming groups, and other social gatherings and excessive noise isn't welcomed, especially as a user probably already has many other servers open. The server is forgotten about and, eventually, left – the information coming through it unnoticed.
In another example, a casual user may follow a web3 project on Twitter. They may do this a lot at first, before becoming frustrated with how their Twitter, which is already a feed for their other interests, is becoming cluttered. They create an alternate crypto twitter account, but it becomes a hassle to remember to log in and, with all the projects they follow, individual projects get lost in the noise.
Finally, they may join Telegram, and get involved in project groups. The ceaseless chatter means announcements get lost, and rogue invites and spam start coming at you multiple times a day from other members in the channel. Even after joining just a few groups, the chats become impossible to follow or to use for organization purposes.
In all three of these cases, the casual user gets overwhelmed. Their interest in web3 projects wanes, even if they would have been otherwise enthused. Casual users have no simple way to get news about the projects they care about without a lot of administrative effort and friction. That, combined with crypto's naturally alien nature, means these casual users are lost, and communities and projects suffer as a result.
Moss aims to be a clean, digestible bridge to Web3's news, events and communities that anyone can use. Rather than add a project to a burgeoning, discordant Twitter or Telegram, users will instead add it to their Moss. Moss will take only the most essential community announcements from all of a project's channels and deliver them in one place where they can be easily browsed, bookmarked, and interacted with.
Moss will automatically scan wallets to find communities for a user to follow, and users will be allowed to follow other communities if they choose. Users will use Moss as a Filofax of projects they care about and are invested in, and in return they will get only the essentials from those projects – and no other noise. Moss will be a curated space for casually engaged followers of crypto to stay up to date in a relaxed, useful manner.
For web3 projects, small companies, and DAOs, this is the vital web3 communications hub that is needed. Because it gives users a dedicated space for their personalized Web3 information that allows them to act and manage their portfolio of tokens appropriately, it also gives a clean communication rail to those users that a company can access automatically without expending any additional effort – as Moss collects their announcements automatically from their other channels. Moss also offers tokengated posting,  so projects can choose whether their announcements are for the general public, or for token holders only.
It means project organizers can speak to token holders directly without those token holders needing to be active in the private Discord channels – which require authentication, sign-in, and a bunch of other steps casual users might not take. It thus allows web3 projects to connect with members of its community they otherwise couldn't, and by doing so motivate them and turn from from the casual into the hardcore.
Moss will be the leading web3 communication rails, with its focus lasered on the goal of a providing a clean, digestible space for web3 communications, with functionality and practically for the end user that means, whenever they follow a project in the future, they'll just 'add it to their Moss.' Moss makes talking easy for both companies, who need do no additional work to grow their captive audience, and for users, who are never subjected to the random noise and strange rituals of current crypto communications. Everyone is talking a lot about Web3. With Moss, they'll talk better.
Disclaimer: Nothing on this site should be construed as a financial investment recommendation. It's important to understand that investing is a high-risk activity. Investments expose money to potential loss.