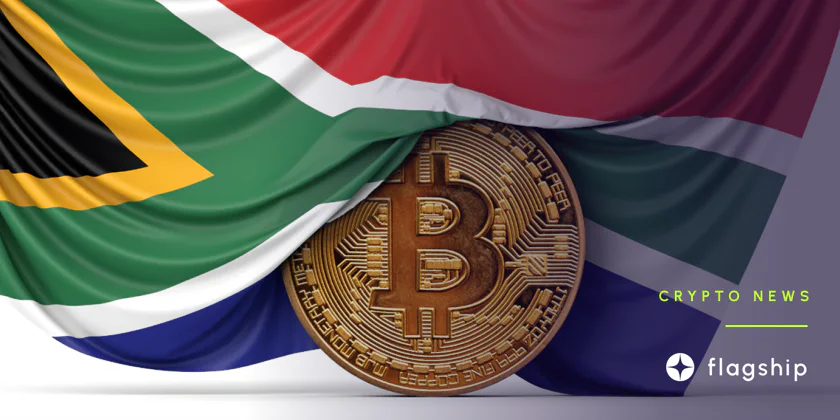 New Cryptocurrency Ad Code Mandated in South African Market
Consumer protection is currently a top priority for governments and regulatory bodies worldwide as the cryptocurrency market develops into a more mature industry
---
The country introduced some new regulations aimed at the crypto advertising sector, particularly protecting consumers from unethical advertising, in a recently updated code of advertising practice published by the South Africa Advertising Regulatory Board (ARB) on Monday. The updated guidelines mandate that businesses and individuals dealing in cryptocurrency-related goods and services in South Africa adhere to Section III of that nation's advertising code. Advertisements for cryptocurrencies must,
"expressly and clearly state that investments may result in the loss of capital as the value is variable and can go up as well as down," according to the rules.
Additionally, crypto advertisements must not downplay or ignore warnings about possible investment losses. Any ad for cryptocurrency-related goods or services must provide the target audiences with a thorough and "easily understandable" explanation.
The advertisements must provide balanced information about returns, features, benefits, risks associated with the associated good or service, and specifics about the alleged offer. The regulator added that rates of returns, projections, or forecasts must also be adequately substantiated, including how the rewards are calculated and what conditions apply to touted returns. The ARB did not stop with risk warnings of returns. ARB stated that no information from a past performance could be used to guarantee consumers of future performance or returns concerning the resources to be used for the advertisement.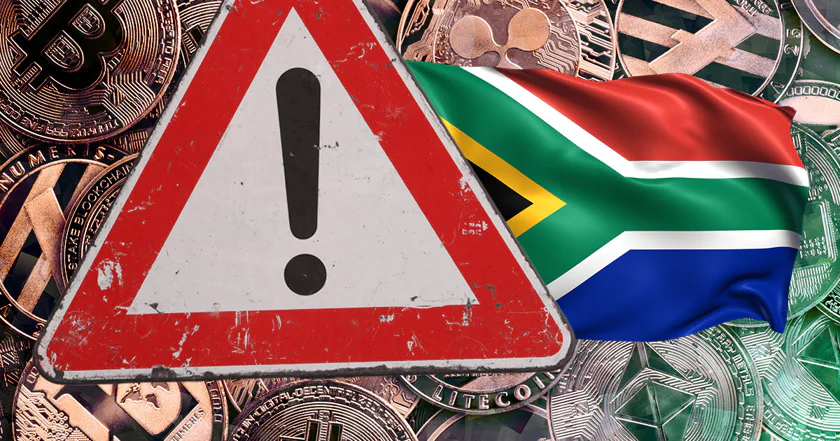 Furthermore, no information presented in the cryptocurrency advertisements should be interpreted favorably to purchase the advertised good or service. The ARB reflected on using brand ambassadors and social media influencers to persuade customers after the note. The regulating body stated that they must adhere to these specific advertising requirements, which include being required to provide general factual information, refrain from giving advice on trading or investing in crypto assets, and refrain from making promises of rewards or returns.
"Media platforms are understandably looking for advertisers, but we were concerned that they weren't doing enough due diligence on whether advertisers were above board," said Marius Reitz, general manager for Africa operations at cryptocurrency exchange Luno.
Even though influencers are well known for being one of the best ways to persuade or mass promote a good or service given their influence, their impact can also be used for evil, adversely affecting the crypto market. As an illustration, consider how Hollywood star Kim Kardashian promoted the money-grabbing project EthereumMax (EMAX), which hurt investors.
A class action lawsuit was brought against the promoters Kim Kardashian and boxing legend Floyd Mayweather Jr. after the EMAX project began its plan to pump and dump on investors. Regulators issued strict guidelines regarding the promotion of investment schemes like crypto assets as a result of this. While the regulations governing the use of influencers as advertisers may remain stringent as the cryptocurrency industry grows in popularity, the market has also continued to become more resilient over time as more regulation comes into play.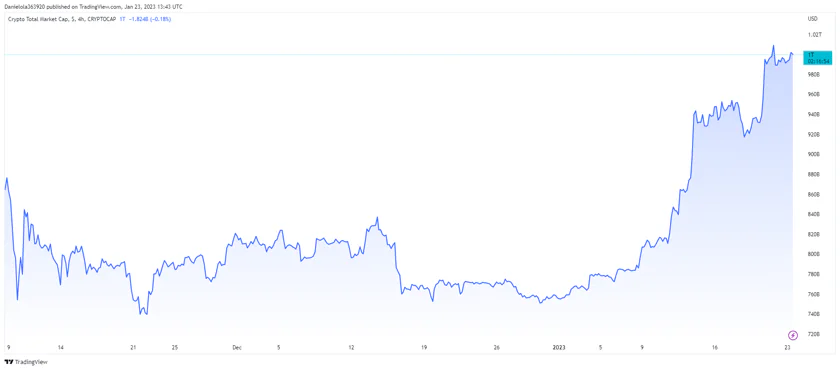 The cryptocurrency market's overall capitalization has increased over the past week, displaying a bullish trend and surpassing the $1 trillion mark. The global crypto market cap is above $1 trillion as of this writing, up almost 1%.
Subscribe to the Crypto News newsletter
Leave your email below and get more info like this:
Disclaimer: Nothing on this site should be construed as a financial investment recommendation. It's important to understand that investing is a high-risk activity. Investments expose money to potential loss.