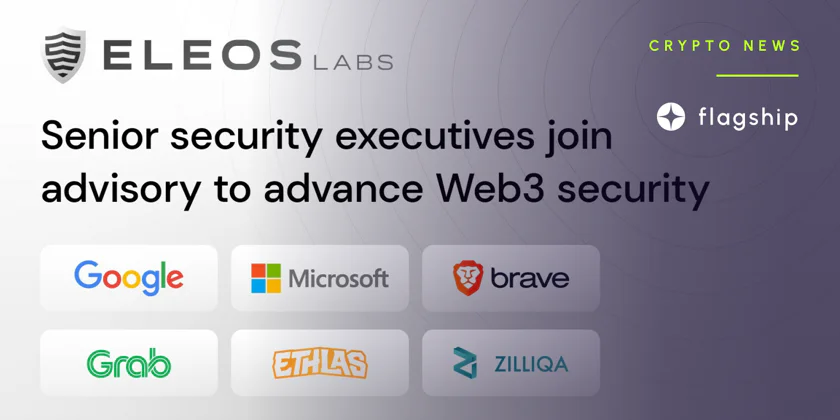 Executives from Brave, Microsoft, and Ethlas Join Web3 Security Advisory Board
The Eleos Labs suite of security tools is bolstered by ongoing partnerships with government agencies, blockchain projects, and wallet providers.
---
The formation of Eleos Labs was recently announced, the anti-fraud solution for Web3 assets, strengthened by security veterans with decades of leadership expertise at Brave Browser, Microsoft, Google, and Ethlas. The team seeks to combat fraud and theft of on-chain assets, which continually plagues the wider adoption of Web3.
Eleos Labs is backed by a team of security veterans from Brave Browser, Zilliqa, Microsoft, Google, and Ethlas. Dr. Gennady "Ari" Medvinsky will serve as the Technical Advisor, having spent the last 20 years leading security teams at Google, Grab, and Microsoft. Wui Ngiap Foo, previously Head of Technology & Integrity at Grab, will join as Group Advisor. Dr. Ben Livshits also joins them as a Scientific Advisor, former CEO of Zilliqa Research, and Chief Scientist of Brave Browser. Together with these leading security experts, Eleos Labs intends to launch a suite of protection products that help enterprises protect their users against Web3 threats.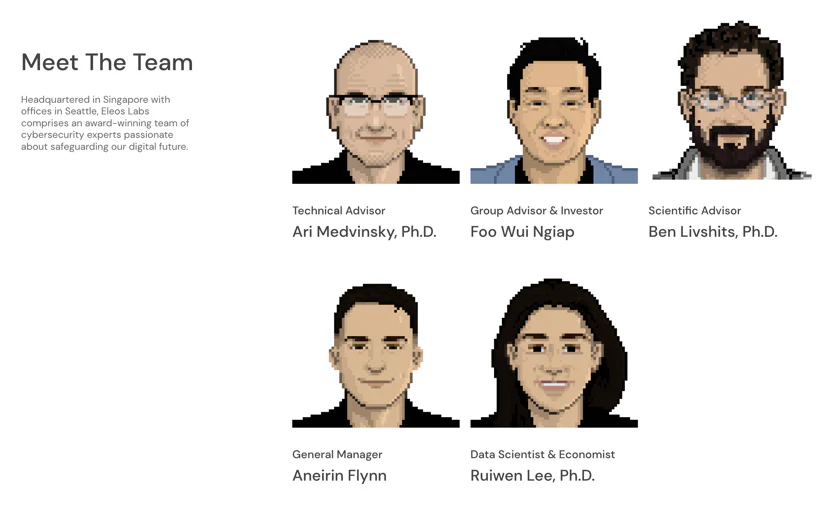 "The team's expertise and unique forward-looking approach towards solving security in Web3 are particularly exciting – the platforms that manage to integrate these proactive cybersecurity tools for tomorrow's attacks will be the ones to build the trust required for mass adoption of Web3," says Dr. Ben Livshits.
With a reported $14 billion in cryptocurrency accounted for fraud and theft in 2021, Eleos Labs is building a resilient anti-theft system based on enterprise cybersecurity tools to ensure a safer crypto ecosystem. Additionally, with the recent collapse of well-known crypto institutions, there is an apparent need for increased regulation and consumer protection. FailSafe, Eleos Labs' suite of solutions to tackle Web3 security issues, is at the forefront of the company's effort to secure decentralized systems and protect against modern Web3 security threats.
"All organizations have a responsibility to protect their users from theft and should be prepared for an attack in the worst case scenario: we offer a fail-safe system that not only prevents theft but ensures minimal harm to targeted users and assets through layers of protection via a defense-in-depth design," says Dr. Ari Medvinsky.
The FailSafe suite of security solutions strengthens an enterprise's defense against Web3 security threats for its networks and users.
FailSafe will offer an advanced suite of Web3 threat protection, including entity reputation scoring, transaction intervention, and solutions to mitigate the imminent threat that quantum computing poses to commonly used signature algorithms, which is the foundation of Web3 key management.
"We're committed to implementing cybersecurity solutions with our partners for a more secure Web3 ecosystem. We are open to partnering with government agencies, blockchains, and wallet providers to build more compliant and safer tools for Web3," says Wui Ngiap Foo.
Subscribe to the Crypto News newsletter
Leave your email below and get more info like this:
Disclaimer: Nothing on this site should be construed as a financial investment recommendation. It's important to understand that investing is a high-risk activity. Investments expose money to potential loss.