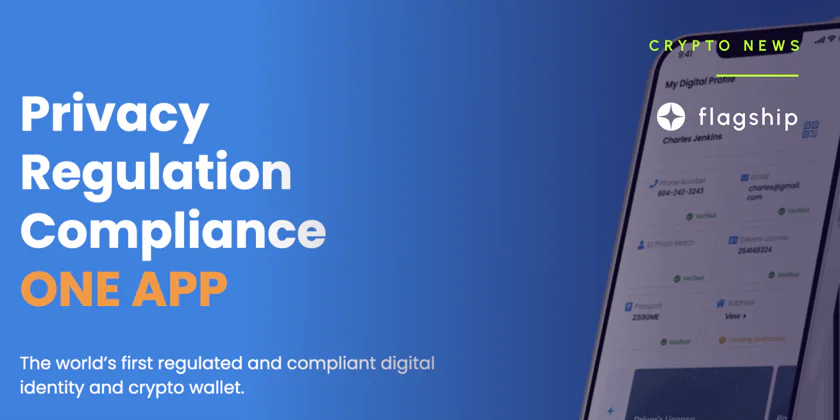 CycurID Releases the imme™ Wallet & Announces Partnership with Unstoppable Domains
CycurID Technologies Ltd. announced the release of the first fully compliant, transaction-monitored, privacy-based, noncustodial cryptocurrency wallet.
---
The imme™ Wallet has been developed to allow everyday people to participate in the evolving digital marketplace without the fear of dealing with cryptocurrencies from illicit sources and activities, such as sanctioned wallets and the dark web.
Mehdi Mehrtash, CycurID CTO and Co-founder, said, "Some of the biggest hurdles preventing the mass adoption of cryptocurrency are: the lack of understanding arising from the use of technical jargon and misleading information regarding the true risks involved in dealing with cryptocurrencies. The imme™ app and wallet were developed to provide an easy-to-use, consumer-focused, and transparent experience that maintains user anonymity while providing feedback on the quality of their transactions."
Similar to opening a bank account, users of the imme™ Wallet are authenticated through an automated onboarding process that performs an ID and background verification. Once the onboarding is complete, they can set up their wallet. The imme™ Wallet includes other functionalities such as wallet reputation, transaction scoring, biometric transaction authorization, support for ETH and all ECR20 tokens, cloud-based wallet backup, and the ability to use Web3 domains powered by Unstoppable Domains.
"We're working to bring Web3 to the world, and integrating with CycurID's crypto wallet will help us do that," said Sandy Carter, SVP and Channel Chief at Unstoppable Domains. "In order to become part of Web3, people need to feel secure, which is why we're aligned with CycurID's vision for a safe and compliant Web3 experience."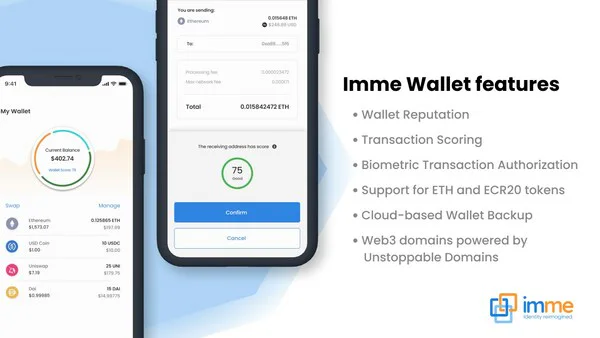 All transactions from the imme™ Wallet are checked to determine if any of their funds have been commingled with funds from illicit activities or sources such as the dark web, sanctioned wallets and proceeds of crime. There is a 0.25% fee on every outgoing transaction that covers the continuous monitoring and sanctioned address screening. This fee is in addition to the normal gas fee.
Mehrtash added, "Our Company's main goal is to ensure that consumer and business protections are central in all online transactions while meeting regulatory and reporting requirements."
Subscribe to the Crypto News newsletter
Leave your email below and get more info like this:
Disclaimer: Nothing on this site should be construed as a financial investment recommendation. It's important to understand that investing is a high-risk activity. Investments expose money to potential loss.