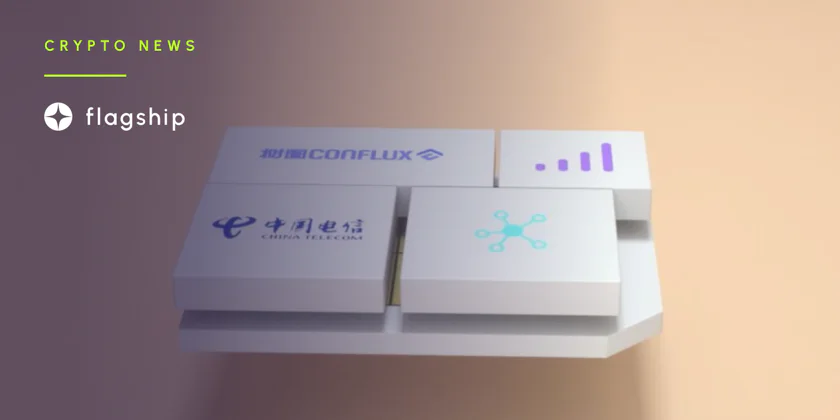 China Telecom and Conflux Network to pilot Blockchain enabled SIM card in Hong Kong
China Telecom and Conflux Network announced a partnership to bring Blockchain SIM cards (BSIM) to market. The entry-level Web3 product will be the largest blockchain hardware product ever seen globally, involving the most users and applications.
---
China Telecom will launch the first BSIM pilot program in Hong Kong later this year. Pilots will likely follow this in key mainland China locations such as Shanghai.
BSIM will dramatically lower the barrier to entry to Web3 for China Telecom's 390+ million mobile phone subscribers, making transactions faster and more secure. By making telecom users' digital assets more secure, the goal is to make mobile phones more secure.
The BSIM card integrates Conflux Network's Tree-graph, dual proof of stake, and proof of work technology, enabling the highest system performance for any blockchain in the world. In addition, it uses the hardware security advantages of SIM cards to protect users' private keys, a secure and convenient Web3 entry solution. 
The BSIM Card is indistinguishable from a traditional SIM in appearance, but the storage space is 10-20 times larger than the conventional SIM card, and the computing power is increased by tens of times.  As a result, users who switch to a BSIM card can safely store digital assets, transfer them conveniently, and display their investments in various applications.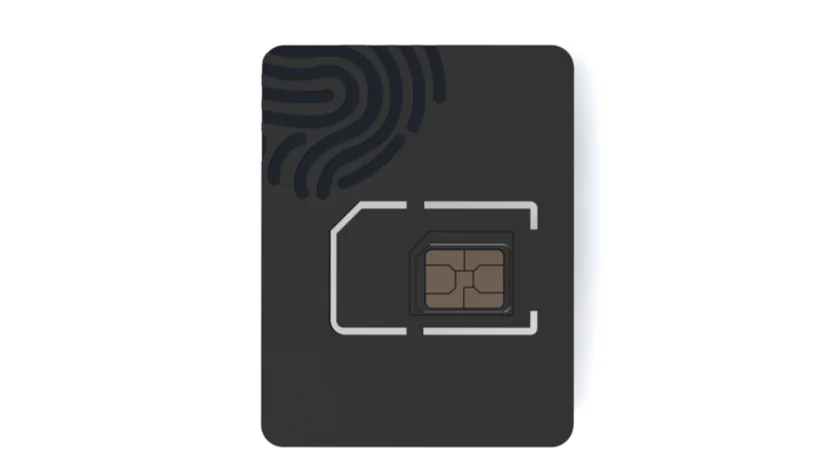 The BSIM card will manage and store the user's public and private keys in the card and carry digital signatures so that the private key does not exit the card. The BSIM card allows encrypted storage, key retrieval, and other operations. In addition, the built-in Bluetooth module will be responsible for the signature and transfer of assets to ensure the security of personal digital assets. This reduces the user's risk of being attacked by viruses and other malicious software on the mobile phone.
Users' identifiers in the traditional world, such as mobile phone numbers, can be tied to their Decentralized Identifiers (DID). This allows for better integration and interaction between virtual and real-world information. BSIM cards can also be combined with abstract accounts based on smart contracts, enabling blockchain applications to safely and efficiently use users' crypto and traditional world information. Connecting DID with cell phone numbers may also alleviate some regulatory concerns stemming from the anonymity of blockchain technology. 
The initial agreement was signed in 2022 between Conflux Network and China Telecom. This prototype is the culmination of a year-long strategic engagement to build hardware products at the entrance to the world's metaverse.
The research and development phase of the BSIM card is now complete, and it has successfully connected with Conflux's main network in the test environment. This prototype has the storage and sending functions of digital assets. Conflux and China Telecom will now focus on enriching the BSIM card's ecological applications, emphasizing games, payments, and other fields. 
Dr. Ming Wu, CTO of Conflux Network, said, "The BSIM card significantly improves the user experience and lowers the barriers to entry for Web3 and the Metaverse world for users. It is key to allowing Conflux to take its ecosystem to the next level. Collaborating with a strong partner like China Telecom and initiating it from Hong Kong will allow us to enter the market in the near future, both in China and globally."
Dr. Liang Wei, Deputy Director of Big Data and Artificial Intelligence Research Institute, China Academy of Telecommunication Research, said, "Blockchain-based digital identity lies in the core of future Web3.0, while blockchain-based digital assets are an important catalyst for the Metaverse. The BSIM card is positioned as the entrance infrastructure of the Metaverse, which provides differentiated functions such as telecom hardware security, intelligent digital wallet, and DID value-added services. Partnership with Conflux will accelerate the process of connecting Web2.0 and Web3.0 users in this most imaginative space."
Who is Conflux Network?
Conflux (website) is a permissionless Layer 1 blockchain connecting decentralized economies across borders and protocols. Recently migrated to hybrid PoW/PoS consensus, Conflux provides a fast, secure, and scalable blockchain environment with zero congestion, low fees, and improved network security.
As the only regulatory-compliant public blockchain in China, Conflux provides a unique advantage for projects building and expanding into Asia ( Read about Conflux' ecosystem projects here) . In the region, Conflux has collaborated with global brands and government entities on blockchain and metaverse initiatives, including the city of Shanghai, McDonald's China, and Oreo.
Subscribe to the Crypto News newsletter
Leave your email below and get more info like this:
Disclaimer: Nothing on this site should be construed as a financial investment recommendation. It's important to understand that investing is a high-risk activity. Investments expose money to potential loss.