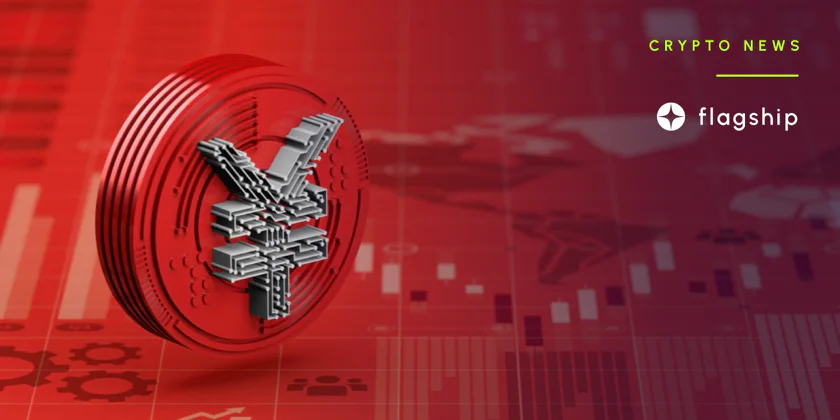 China Promotes Digital Yuan Nationwide
On Sunday, the media reported that several Chinese cities promoted digital yuan during the Spring Festival. Subsidies, coupons, and other programs were offered. These activities totaled $26.6 million, or 180 million yuan
---
The digital yuan, also known as e-CNY, has increased recently and is now supporting smart contracts, demonstrating that it is a part of China's currency. After China had streamlined its COVID-19 prevention efforts, numerous national and local governments distributed coupons as digital yuan to encourage consumer spending during the first Spring Festival holidays. For instance, the East Chinese cities of Jinan in the Shandong province and Lianyungang in the Jiangsu province provided digital coupons for the yuan's value during the holidays. South China's Guangdong Province's Shenzhen is one instance of a city that used the digital yuan to boost economic activity and hasten recovery.
The city distributed 100 million digital yuan to support the catering sector.
According to a report based on a local outlet, approximately 200 digital yuan activities were introduced across China during the Spring Festival. Because CBDCs are receiving attention on a global scale, the total cost of these activities exceeded 180 million yuan. Participation from business organizations was also included in campaigns to encourage consumer spending with digital yuan. Among the many industries they operated in were mobile communications, grocery stores, transportation, tourism, and other business sectors.
Chinese consumers are becoming more and more interested in digital money. For example, a Chinese e-commerce platform called Meituan offers life services. Data from Meituan shows that the digital yuan distributed by the city of Hangzhou in East China's Zhejiang Province through the website before the holidays was consumed in just nine seconds.
Subscribe to the Crypto News newsletter
Leave your email below and get more info like this:
Disclaimer: Nothing on this site should be construed as a financial investment recommendation. It's important to understand that investing is a high-risk activity. Investments expose money to potential loss.