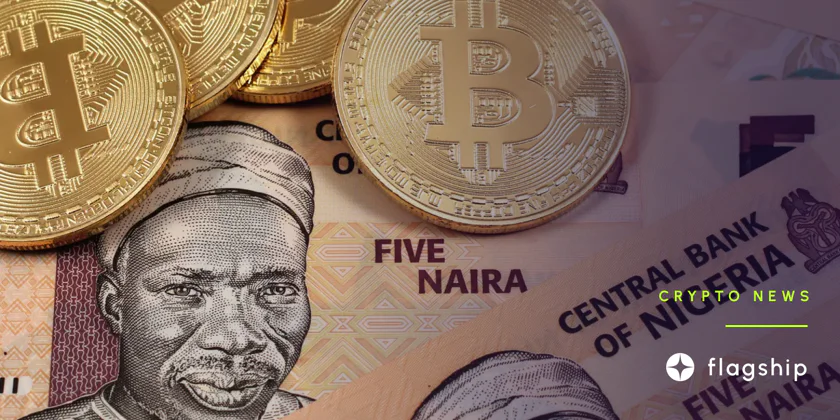 Amid Fiat Scarcity, Nigerians Turn to Bitcoin
The Nigerian Central Bank announced the redesign of the nation's currency in October 2022. Nigerians were consequently given until January 2023 to exchange their old notes for new ones within three months of the announcement
---
According to global Google trends, Nigeria, home to more than 200 million people, leads the world in searches for "buy Bitcoin" as of January 29, 2023. This occurs right before the nation's election takes place in a few weeks. Due to the scarcity of new notes as the deadline approaches, many Nigerians struggle to exchange their old ones. Long lines at the bank and ATMs that gave out expired bills worsened matters. Many Nigerians have expressed their worries about the situation online.
Former presidential candidate Kingsley Moghalu posted on Twitter,
"It seems the Naira redesign policy has become a debate about stopping vote-buying politicians versus ordinary citizens being able to carry on normal life with legal tender currency. For some, stopping vote buying means citizens can suffer too. A truly difficult situation. Nigeria!"
A presidential candidate from one of the major parties, Alhaji Atiku Abubakar, also expressed his worries on Twitter. Although he acknowledged this was a common practice worldwide, he begged the central bank to extend the deadline so that unbanked people and artisans would have enough time to exchange their old bills.
According to the official Twitter account of the Nigerian Presidency, the Central Bank has extended the deadline by ten days. However, it is still being determined why so many Nigerians are turning to cryptocurrencies now.
Could it be brought on by a lack of fiat currency, a high inflation rate, or even both? Time will only tell.
Subscribe to the Crypto News newsletter
Leave your email below and get more info like this:
Disclaimer: Nothing on this site should be construed as a financial investment recommendation. It's important to understand that investing is a high-risk activity. Investments expose money to potential loss.