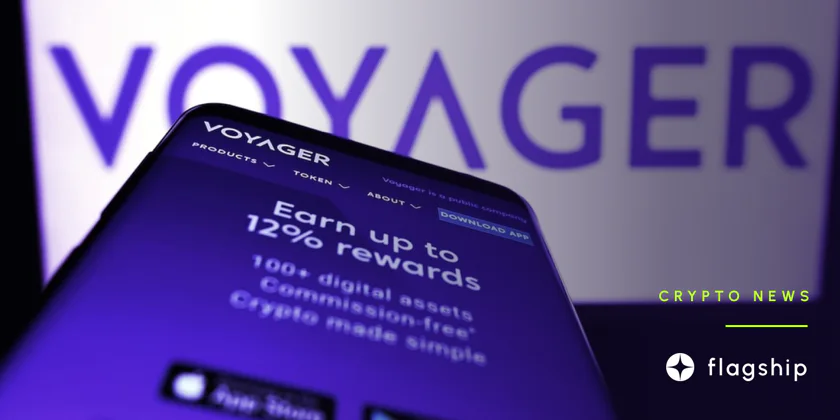 Alameda sues Voyager to recover loans
According to attorneys for the FTX Group, Voyager Digital, who received repayment of nearly $446 M, lent the money to Alameda without performing due diligence.
---
The bankruptcy proceedings for The FTX Group have experienced their fair share of unexpected, if not outright humorous, incidents. In keeping with earlier motions, one submitted on January 30 seeks to release FTX Leadership from all liability. In addition, Voyager Digital was compelled to file its Chapter 11 bankruptcy case earlier this year. FTX made a buyout offer to Voyager at the time, but it was rejected. Then, SBF retaliated against the latter, saying it attempted to use bankruptcy proceedings to extract more money from customers. Voyager Digital returned the favor by accusing SBF of making untrue claims regarding the bankruptcy case and criticizing him for disclosing the specifics of the proposed deal.
The FTX Group and Voyager are in the hot seat because times have changed. Voyager has asked for the repayment of its loans to FTX as part of the company's efforts to pay back customers. The filing states that the total amount repaid totals $445.8 million, split into three payments: an interest payment of $3.2 million in August, a loan repayment of $248.8 million in September, and a repayment of $193.9 million in October. FTX is now asking for that money back. Since the loans were paid off just before FTX filed for bankruptcy, the FTX Group's attorneys have filed a motion asking that Alameda receive the repayments since they were made before that time.
Additionally, the filing asserts that Voyager and other businesses contributed to Alameda's bankruptcy by failing to exercise due diligence and misusing client funds. Kettle, meet the pot.
"The collapse of Alameda and its affiliates amid allegations that Alameda was secretly borrowing billions of FTX-exchange assets is widely known. Largely lost in the (justified) attention paid to the alleged misconduct of Alameda and its now-indicted former leadership has been the role played by Voyager (…) who funded Alameda and fueled that alleged misconduct, either knowingly or recklessly. (…) To that end, Voyager lent Alameda hundreds of millions of dollars worth of cryptocurrency in 2021 and 2022."
In conclusion, it appears that the misconduct at Alameda was at least in part fueled by Voyager, who allowed the SBF-founded company to continue breaking its own rules, according to the company's attorneys.
As a result, the FTX Group's legal team views the payment of their debt to Voyager negatively and asks that Alameda be given the money back.
Subscribe to the Crypto News newsletter
Leave your email below and get more info like this:
Disclaimer: Nothing on this site should be construed as a financial investment recommendation. It's important to understand that investing is a high-risk activity. Investments expose money to potential loss.