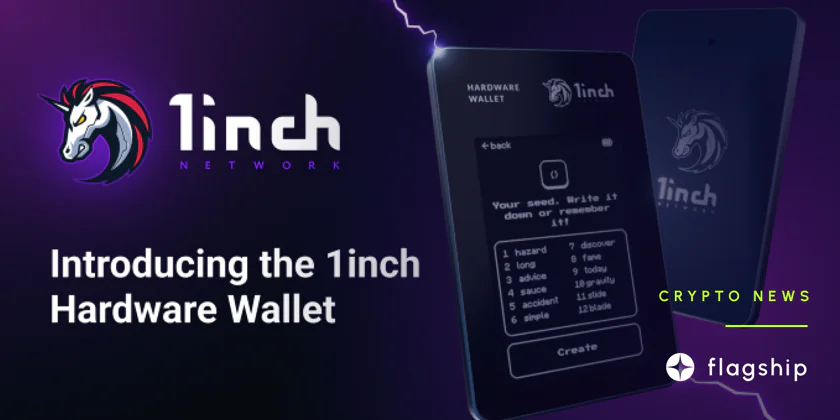 1inch Network launches hardware wallets
The decentralized exchange aggregator 1inch Network has created a hardware wallet. Final testing and development for the wallet are currently taking place
---
The decentralized exchange aggregator 1inch Network has created a hardware wallet to give cryptocurrency users a safe place to store their assets. In addition, the physical hardware wallet will provide a safe way to store users' private keys offline. Alongside it is 1inch's current web-based wallet. According to reports its hardware wallet is in the final stages of testing and development before going on sale later this year. Once released, it will face tough competition from more prominent names in the hardware wallet market, like Ledger and Trezor.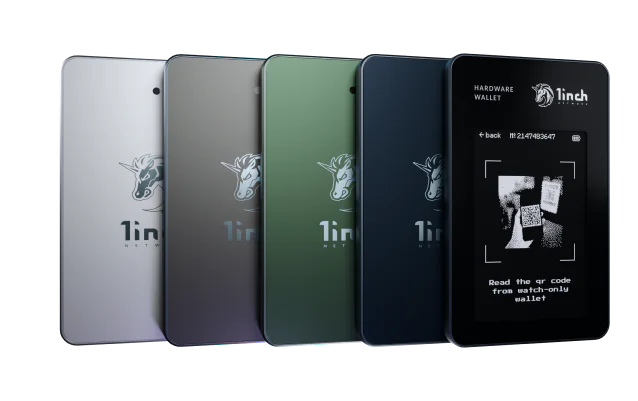 The action exemplifies the project's efforts to diversify its revenue streams. The team behind 1inch noted:
"As the 1inch Network is eager to expand its ecosystem of products and projects, here comes the 1inch hardware wallet, a cutting-edge solution for cold crypto storage."
A 2.7-inch touchscreen will be on the hardware wallet supported by the 1-inch Foundation. Users can sign transactions wirelessly using QR codes or NFC technology, and the wallet will be a wireless device that runs on a rechargeable battery. By daily volume, 1inch is the most prominent decentralized exchange aggregator. The project enables traders to exchange tokens using liquidity from various decentralized exchanges on a single platform. It processed a trading volume worth over $1.8 billion within the last week alone.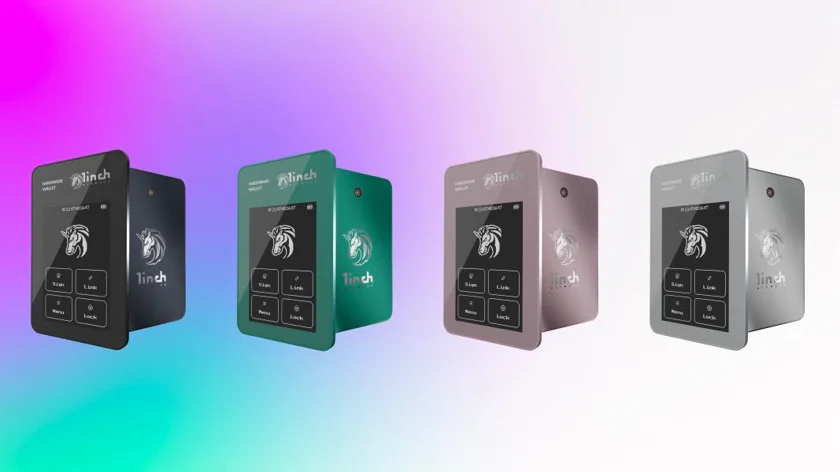 The use of hardware wallets to safely store cryptocurrency assets is growing. Web-based wallets offer convenience, but there is a chance that they could be compromised. Some people believe that hardware devices, such as TrustWallet and MetaMask, provide better security than web-based private wallets because they physically encrypt private keys to protect users from hacks.
They accomplish this by creating and keeping offline private keys.
Would you like to talk about this more? Feel free to have a discussion with me on our Discord!
Subscribe to the Crypto News newsletter
Leave your email below and get more info like this:
Disclaimer: Nothing on this site should be construed as a financial investment recommendation. It's important to understand that investing is a high-risk activity. Investments expose money to potential loss.