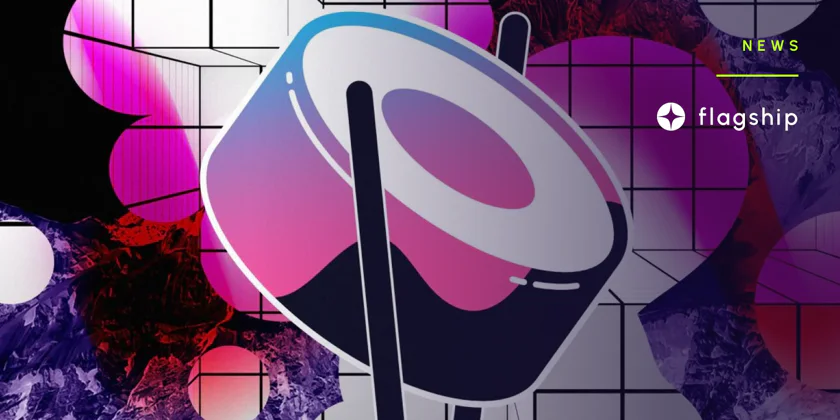 Sushiswap is Launching a Perpetual Futures on Sei Network
What should you make out of this synergy? Read on to find out.
---
SushiSwap is a decentralized exchange on Ethereum that incentivizes liquidity providers with fees and uses decentralized oracles to report prices.
It has achieved great success, hosting $3.69 billion in collateralized assets, but has recently decreased in popularity because of temporary features and controversies.
Over the past month, they passed two governance proposals to "fix their tokenomics" — the first redirects 100% of trading fees to the treasury for maintenance and expenses. The second returns 10.9 million unclaimed tokens to the treasury.
More recently, we've found out that they plan to launch a Perpetual Future on Sei Network.
At Quantum Miami, which happened from Jan 25 to 27, Sushiswap's "Head Chef" Jared Grey revealed they had signed earlier a contract with Sei Network in the week to make this collaboration a reality.
Grey then went on to explain that this move made perfect sense as Sei Network was "focused on having an order book and matching engine in their consensus layer".
Co-founded by Jeffrey Feng and Jayendra Jog, Sei Network is an L1 built on Cosmos that is compatible with EVM and Cosmwasm, and designed specifically to cater to next-gen DeFi infrastructure.
It comes with several advantages, such as trading protection, Twin-turbo consensus, and native order match engine. Moreover, it has 70+ dApps ready for launch once Sei goes to mainnet, which we can only assume is soon, as their tweet below teased the mainnet release.
We think that this would bring along some interesting synergies between Sushi and Sei, as the perpetual (derivatives) market has been rapidly growing according to DeFillama.
However, this also means that the future competition for perps on Cosmos will be tough, especially with other app-chains competing alongside them, such as dYdX — that will launch their v4 on Cosmos — and other native Cosmos chains like Demex.
Curious about what we do? Be a part of the Flagship community that's revolutionizing the economy with the wisdom of our captains!
Subscribe to the Cosmos newsletter
Leave your email below and get more info like this:
Disclaimer: Nothing on this site should be construed as a financial investment recommendation. It's important to understand that investing is a high-risk activity. Investments expose money to potential loss.