How to use Stacks
This is a guide on how to use the Stacks ecosystem. After reading this, you'll be ready to start using decentralized apps for things such as DeFi and NFTs built on the Stacks protocol.
---
Getting access to the Stacks ecosystem
Centralized exchanges
First, you're going to need some STX tokens, the native token of the Stacks protocol. Your moment to utilize bitcoins directly on Stacks will eventually come. In the meantime, however, you can purchase your STX at the major exchanges Binance, KuCoin, Crypto.com and Gate.io. For a detailed list of the exchanges that provide $STX, click here.

If you're new to Stacks, start by reading our Introduction to Stacks article.


Wallet
After purchasing some STX, you must transfer them to a personal wallet. Ledger supports the Stacks protocol, and hardware wallets are typically the safest type of wallet.
A hot wallet is required if you wish to actively use the Stacks ecosystem. The finest Stacks wallet available right now is the Hiro wallet, which bears the name of the firm that created Stacks and is made by them.
The Hiro wallet comes in two flavors: a desktop wallet and an extension for browsers like Chrome and Brave. There are significant differences between these.

Through the browser extension, you can connect to Stacks dapps and use DeFi, and trade NFTs, which you can't do with the desktop version.
However, you can use STX's most useful feature—earning Bitcoin by staking STX—through the desktop version. This procedure is known as stacking. There are two possibilities here. The first is solo stacking, which requires a minimum of 90,000 STX.
If you don't have the necessary funds to stack, you can join a pool with others. The STX technically doesn't leave your wallet when you do this because you delegate them, however, you may do it directly from your desktop wallet. You may find many pools with various specifications right here.
Always make absolutely sure that you and you alone have access to your wallet's private key and/or your seed phrase (12/24 words, also called mnemonic password) This is the key to unlocking your wallet. We recommend writing your keys down twice and storing the documents securely or storing the keys in an encrypted, secure password management system.
Using the ecosystem
Stacks ecosystem assets
You can begin using the dapps of the Stacks ecosystem once you have STX in your wallet. If you're reading this, you are still quite early to the party and there are only a couple of dapps that you can use at the moment, although many more are on the way.
Currently, you can purchase and stake Miami's and New York's CityCoins, trade NFTs on the STXNFT and StacksArt marketplaces, or dabble in Stacks DeFi with Arkadiko and Stackswap.
Because DeFi dapps on Stacks are still in their early stages and are subject to problems and attacks, caution is advised at this early level of blockchain technology.

Ecosystem insights
The architecture for Stacks insights is being developed at this time. Most tokens and NFTs are not yet listed on well-known websites like Coinmarketcap or Coiningecko.
Deeper research is necessary for this. An overview of numerous intriguing projects built using Stacks can be found on this website.
You may view the Stacks protocol's transactions, unique wallets, and fees on this page.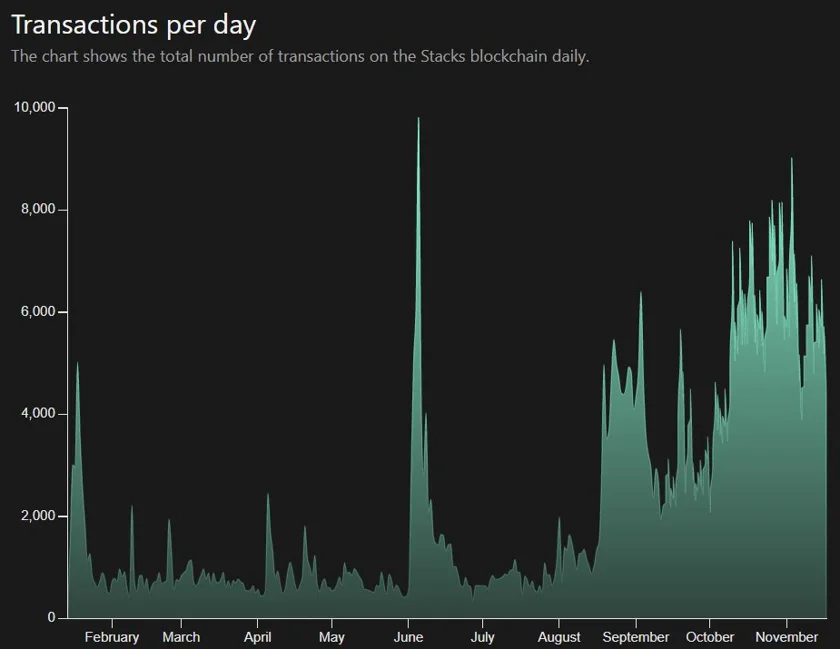 Another way to track the Stacks ecosystem is by looking directly into what's happening on-chain with the blockchain explorer. You can see exactly what individuals are purchasing, selling, and minting when you click on "transactions".


Decentralized exchanges
The first decentralized exchange on Stacks, Stackswap, provides access to all tokens in the ecosystem. With a DEX feature and a more constrained offering, the lending and collateralized loan protocol Arkadiko offers intriguing advantages for supplying liquidity.

About Flagship
Flagship is an easy-to-use DeFi platform. We provide you access to early investment opportunities across emerging crypto sectors through our cross-chain ecosystem of decentralized funds and a network of experts.
Join our Discord and Twitter to be part of our active community and discover new assets and opportunities.
Check out our website and whitepaper here.
Get in touch with the team.
We'd love to have you onboard!
Disclaimer: Nothing on this site should be construed as a financial investment recommendation. It's important to understand that investing is a high-risk activity. Investments expose money to potential loss.