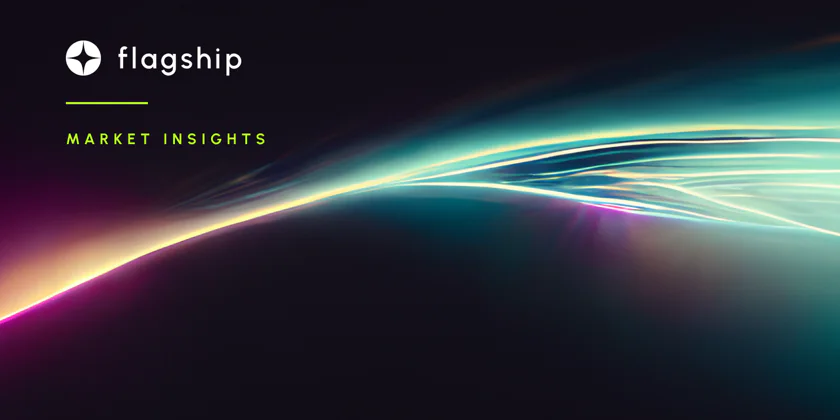 TON? You don't need a ton of explanation to understand: Here's what you need to know
Ever wondered what the ton of talk behind $TON is? Find out everything you need to know in this article.
---
Recently, the TON blockchain has garnered media attention after the launch of Fragment — a decentralized auction platform for unique usernames — had tremendous success as it saw $50 million in usernames sold on the platform. According to Pavel, who is the CEO of Telegram, the building of Fragment took only 5 weeks with 5 people.
That begs the question: Since we (nerds) are using Telegram daily, is the TON blockchain worth looking at, and what are their current metrics? Actually, how are TON and Telegram even related?
In today's market insights, we find all of this out, so let's dive in.
What is the TON crypto?
The Open Network ($TON) is a non-EVM decentralized blockchain that aims to be a flexible multi-blockchain platform that can process millions of transactions every second.
Previously known as Gram, Telegram founders Pavel Durov and his brother, Nikolai, in 2017 originally developed the project. However, because of the litigation with SEC in 2020, they withdrew controls from the project and walked away from the project.
Since then, they handed it over to the open community and this project was then renamed to The Open Network (TON), and after which, was launched on mainnet in May 2021.
Today, an open-source community of experienced developers comprising some of the best programmers in the world and Telegram blockchain contest winners leads it.
Currently, TON is still fresh, so it is relatively hard to get time-formatted metrics that go over the lifespan of the blockchain. However, we can gauge the adoption based on their competitors — which they mention about on their website; mainly ETH and Solana.
Before we go into the comparisons, let's look at their tokenomics and valuation first.

Subscribe to Flagletter
Get content like this in your inbox
Based on CoinGecko, currently, $TON has a market capitalization of 2.6B and a fully diluted valuation of $9.2B. They have a fixed capped supply of 5B tokens, with an annual inflation rate that has a base of 0.6% — meaning that under base parameters, it would take a long time to reach 5B.
As no ICOs or airdrops took place, the only way to get TON is to become a validator, and the current number of validators stands at 239, with a pretty even distribution of TON coins.
Now, their website states they are comparing TON with Ethereum and Solana because these blockchains claim to be the ultimate solution for mass adoption. Here are the technical numbers, as you can see below.
Based on the numbers alone, it looks like TON is a promising project and is capable of being the blockchain that will facilitate mass adoption because of its ability to process tons of transactions.
However, how does it compare in terms of valuation? Here, we crunch the numbers.

As you can see, while TON is undervalued based on Market Capitalization alone, we can see that the average user (MCAP/User) is higher than the rest of the other two blockchains, meaning that currently, there are relatively fewer users who are using and transacting on the TON blockchain as compared to Ethereum and Solana.
One primary reason for this is most likely because TON is relatively new (less than two years); hence, there is not much to do in that ecosystem apart from Fragment. For this reason, let's explore what we can do with TON and discuss its future in the next section.
** Note that I could not find the current total number of users on Solana; hence used the closest estimate to it, which was 5.5M. This number should be higher, as we know, meaning that the MCAP/User for Solana might be even lower.
Currently, the focus of TON is to be the blockchain for mass adoption, and what they have going on for them is that Telegram has an active user base. Hence, many of their applications and use cases are geared toward real-life use cases.
Apart from just the standard wallets and domain names, TON is working on integrating all of this seamlessly — let's explore some of these use cases.
First up, we will start with the platform that allows users to transact for collectibles (i.e., NFTs recorded on TON's blockchain, such as "XXXX.ton") because this is the most integral part of the TON network. It is what has started Telegram's shift to integrating elements of its business into web3.
Fragment is directly connected to Telegram, so whatever you buy can be used within Telegram, and for now, it is contained to 2 primary uses, as stated below.
Users can buy and sell names on Fragment to assign them as a link for their accounts, channel, or group on Telegram. You can set other links that connect to your account, and here's an example:
Assuming your name is "AAA," and your link is "t.me/AAA," — this is an essential link that everyone gets access to and can use
However, if you don't like that link and want to be known as ABC — you would go to Fragment to buy that username.
After you buy that username, you can then go to Telegram directly and set your new collectible as your new link — hence now, instead of "t.me/AAA," it would be "t.me/ABC"
If you have multiple collectibles (usernames), you can also set the order in which you want people to see the links on your profile, and it looks like this below.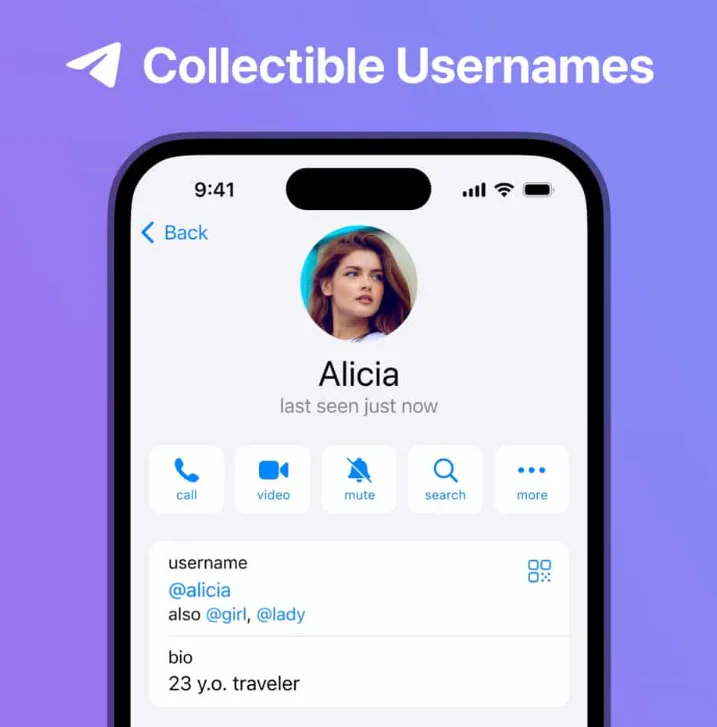 Just recently, Telegram allowed users to have an account with no SIM card and use an anonymous blockchain-powered number, which marks an era of privacy. These numbers are traded within Fragment and are tied solely to your blockchain account.
Now, this is where TON becomes unparalleled when compared to other blockchains — as anyone can send and receive cryptocurrencies directly on Telegram with the wallet bot or the crypto bot. Also, if you were wondering, yes you use these bots to directly transact on Fragment.
Now, these two are what have taken up most of the spotlight in TON as of late, thus explains why there actually isn't much to do within TON yet… which also explains the current valuation of TON.
However, future iterations will include things like TON storage, proxy, and much more applications that cater to the needs of crypto users such as decentralized finance tools or applications — and they will work on this over the next year to fulfill it.
Aside from just the TON crypto ecosystem itself, they are also preparing to integrate and go cross-chain with other popular blockchains and native web applications with bridges and integrations, such as the native Telegram integration that we have seen this year, but bigger.
Based on what we have seen, TON is a blockchain to monitor, and I am thoroughly impressed by the experience of using these applications and just because I can use the blockchain without having to download a new software (i.e. Telegram native integration).
When comparing the experience of using TON between Ethereum and Solana, where you have to download a new wallet such as Metamask or Phantom, and having it as separate ecosystems (ie. Telegram is used just for chats, ETH/SOL NFTs just for their application), TON definitely beats both ecosystems, and this is just the start.
Of course, TON already has a userbase from Telegram. However, this integration of a web2 giant with web3 is still very nascent, and there is much more room for growth. Just imagine that one day, you can manage your DeFi positions natively from your Telegram applications — I believe this is where TON is headed to.
Thus, ending this off, I believe that the best way to capitalize on this nascent blockchain is to start by exploring Fragment and understanding how to use the wallet bot and create your first TON wallet; so that when more applications come, you can be one of the first few to use it.
Subscribe to Flagletter
Get content like this in your inbox
Disclaimer: Nothing on this site should be construed as a financial investment recommendation. It's important to understand that investing is a high-risk activity. Investments expose money to potential loss.