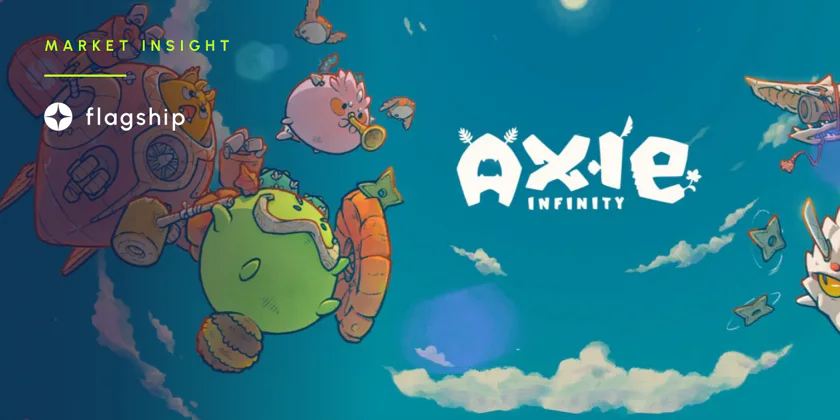 The Future of Blockchain Gaming: An In-Depth Analysis of Axie Infinity and the Industry at Large
In an interview, Aleks Larsen, co-founder of Axie Infinity and Sky Mavis, discussed the current state of the blockchain and crypto industry, the lack of product market fit, the future of blockchain gaming, and the innovative work of Axie Infinity
---
In the world of blockchain and cryptocurrency, gaming has emerged as a significant player in the industry. With the advent of blockchain-based gaming platforms and non-fungible tokens (NFTs), the possibilities for gaming on the blockchain seem endless. One company at the forefront of this movement is Axie Infinity, a Vietnam-based blockchain gaming company co-founded by Aleks Larsen. In a recent interview, Aleks Larsen shared his thoughts on the industry's current state, the future of blockchain gaming, and the innovative work of Axie Infinity.
Get early access to our Vaults.
Become a beta user!
When asked about his thoughts on the current state of the blockchain and cryptocurrency space, Aleks Larsen acknowledged that while there are undoubtedly exciting developments in areas such as polygon and ASICs, the industry is still in a relatively early stage, and much of the technology has yet to be battle-tested. He also mentioned that he is currently focusing on the Ronin ecosystem and building out everything that Sky Mavis is doing.
However, Aleks Larsen also recognized that the industry is rapidly evolving and expressed optimism about the future of blockchain and cryptocurrency. He noted that "there are a lot of interesting people who want to build" and that the industry is "overfunded" with a lot of capital available for experimentation and innovation.

One of the critical challenges facing the blockchain gaming industry is the need for product market fit. Aleks Larsen highlighted this issue, stating that:
"in Defi (Decentralized Finance) are still not good enough. And when it comes to the gaming side, it's also evident that we need to be better."
He also pointed to the growing popularity of NFTs and the need for real utility and fun in blockchain-based gaming products.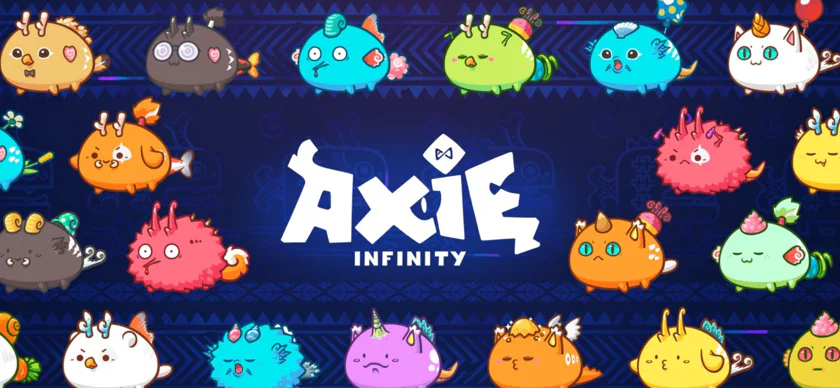 One company addressing these challenges and making significant strides in the blockchain gaming industry is Axie Infinity. Aleks Larsen, a company co-founder, shared that Axie Infinity has been building for four and a half years and has recently released a new game, Axie Origins. The game will be available on Google Play and the Apple Store, making it accessible to a broader audience than ever before. Additionally, the game features a more robust economy, furthering the company's goal of creating a fully functional blockchain-based gaming ecosystem.
Axie Origins is not the company's only accomplishment; it has shipped the game Axie Classic, the company's first breakout title. Aleks Larsen also mentioned that the company is looking into activating delegated proof of stake and other scaling solutions, making the network more accessible for anyone to deploy.

Aleks Larsen also emphasized the importance of innovation in the blockchain gaming space. He stated,
"I want to see something totally new, and I can't wait until we see that happen because there's so much experimentation. There's just so much capital in this industry right now."
He also mentioned that while there may be a lot of bad projects, there are also bound to be a few great ones.
He also compared the potential of Axie Infinity to that of Pokemon, stating that:
"It took Pokemon 30 years to get to this point. I think Axie is if you compare to that like our ambitions are to take this global, and I think just because it's a cultural icon right now, there is so much more potential to go on top."
This statement shows the company's ambitious goals and confidence in the potential of Axie Infinity to become a cultural icon and global phenomenon in the world of blockchain gaming. Aleks Larsen's vision for the company and the industry highlights the exciting possibilities for the future of blockchain gaming.
Subscribe to the Market Insights newsletter
Leave your email below and get more info like this:
Aleks Larsen's interview provides valuable insight into the current state of the blockchain and cryptocurrency industry and the future of blockchain gaming. The industry's challenges, such as the lack of product market fit, are significant, but companies like Axie Infinity are working to address these challenges and push the industry forward.
The company's innovative approach, ambitious goals, and commitment to building a robust blockchain-based gaming ecosystem are all positive signs for the future of blockchain gaming. As the industry continues to evolve and mature, it will be exciting to see how Axie Infinity and other companies in the space continue pushing the boundaries of what is possible in blockchain gaming.
Join our Discord for the latest news.
Come hang out in the community, join our Discord
Join Discord
Disclaimer: Nothing on this site should be construed as a financial investment recommendation. It's important to understand that investing is a high-risk activity. Investments expose money to potential loss.