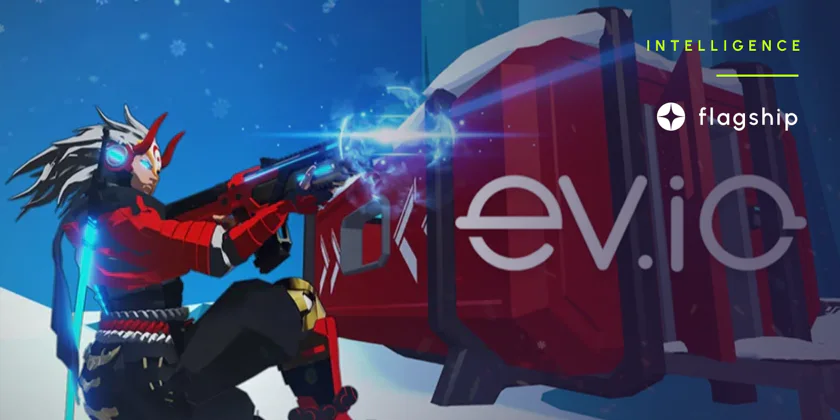 EV.IO The Browser-Based FPS Game
The blockchain game EV.IO is a browsed-based shooter which is heavily influenced by HALO. Time to explore this blockchain based game.
---
EV.IO was heavily influenced by Halo, featuring futuristic environments, sci-fi weapons, and a low-poly aesthetic that is surprisingly easy on the eyes. There's also a robust skill system, letting you unlock various abilities by spending points. Capabilities in the EV.IO roster include double jumping, teleporting, and increased sprint speed.
Since it is browser-based, you also don't need a high-end gaming pc, making it accessible for everyone to play.
From an interview, we found the following thoughts from CEO Bill Kara on the game:
"We're so excited to release EV.IO to the world," said Bill Kara, CEO of Addicting Games. "The team has been able to take all of the great components of first-person shooters and combine them into a game that's not only free but highly accessible. At Addicting Games we're dedicated to continuing bringing games that can fit the tastes of all kinds of gamers ranging from hyper-casual to the most hardcore. EV.IO is yet another step in the right direction of accomplishing this goal and we can't wait for people to try the game out."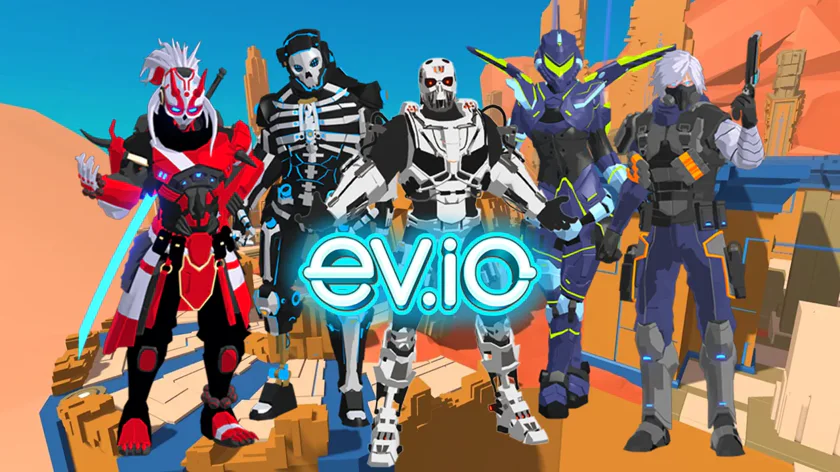 The significant advantage of browser-based games is that you can jump right into the action, and the controls work like any other fps game you would play on your pc. So if you have some experience in a game like Counterstrike or Valorant, you can start immediately!
But as with many games, especially shooters, there is a problem with cheaters, and this game seems to be no different. Unfortunately, there is no anti-cheat software yet, but you can already find cheats for this game online. So with no system in place to make it a fair game based on your skill, this will be a hard nut to crack.
ev.io boasts seven game modes, including the highly competitive 'battle royale,' 'survival,' and 'capture the flag' variations.
The gameplay's default 'deathmatch' setting means it is every player for themselves; users must eliminate their opponents to increase their score. Players stop at nothing, using all the weapons (rifles, shotguns, and swords) and utility (frag grenades, smoke grenades, even teleportation).
Players familiar with the FPS genre will be able to grasp the mechanics with much of a learning curve quickly.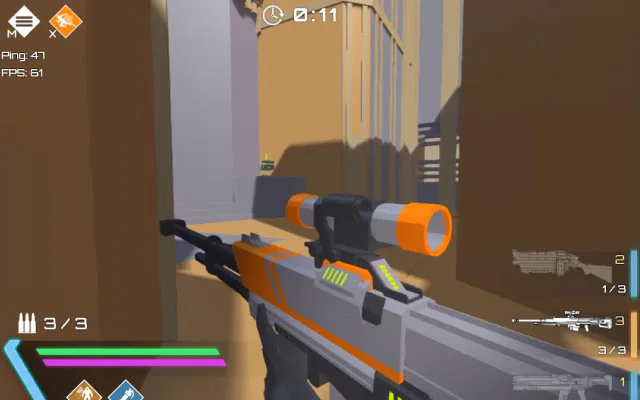 ev.io does not have a token. You heard that right: one of the most successful blockchain games doesn't have a token! Here's a quick breakdown of the economy:
ev.io's economy is driven by players earning an off-chain currency called "e."
Once they've won over 1,000e, they can convert their winnings to Solana.
It can take over 2,000 matches for a player to earn $50 worth of Solana.
Therefore, while we can say that ev.io is 'play-to-earn,' it demonstrates that the earning component is not the main reason why most ev.io players, especially those from web2 gaming, play. Over 1 million monthly active users are playing the game, and less than 5,000 NFTs are available to the public at a relatively low floor price. If players truly cared about 'play to earn,' the game would see the demand for the weapons/swords drastically increase in price.
This is remarkable for a starting game; building an economic system behind it with tournaments is crucial. They managed to get a boost on their player count with this tournament and added to its reputation as one of the busiest games on the Solana Network.
Recently, the game invited players to its first Community Map, open for content creation and a metaverse experience. The game's battle style is inspired by Halo and Destiny, with PvE, PvP mode, and exclusive and private events.
The EV.IO game has numerous positives, browser-based and focused on people with already little fps knowledge from Web 2 games. Easy and fun to play, but the most significant obstacle will be how they will guarantee a cheat-free environment for the community, especially with tournaments and decent prize pools. This will be a crucial focus for them.
"Be a part of the Flagship community revolutionizing the economy; our captains are the mapmakers."
Subscribe to Flagletter
Get content like this in your inbox
Disclaimer: Nothing on this site should be construed as a financial investment recommendation. It's important to understand that investing is a high-risk activity. Investments expose money to potential loss.