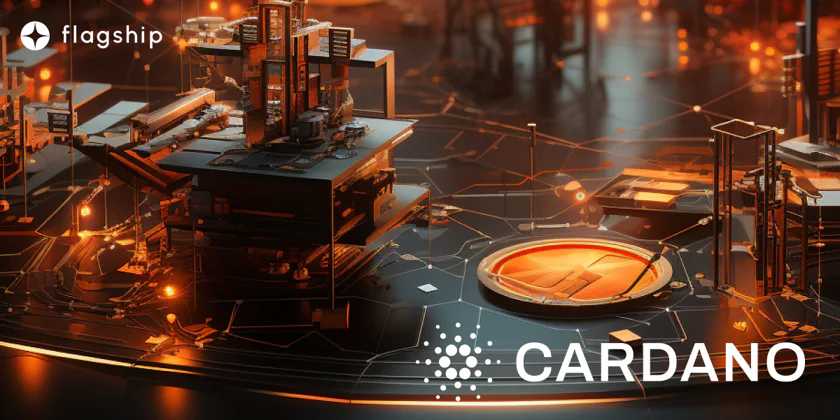 Project Catalyst Relaunches with Fund 10
Cardano's Project Catalyst unveils Fund 10 with a massive 50 million ADA allocation, signaling a significant commitment to the development and decentralization of the Cardano ecosystem.
---
This is an update on a previous Flagship article which can be viewed here

Project Catalyst, a community-run initiative, aims to foster community innovation through a series of experiments. It introduces on-chain governance to the Cardano blockchain, allowing the community to determine growth priorities. The initiative operates through Catalyst Funds, which are launched every few months. These funds enable the community to allocate capital to projects they deem valuable for the Cardano ecosystem.

In an exciting update, Cardano Project Catalyst has unveiled Fund 10, allocating a substantial 50 million ADA tokens (worth over $16.35 million) to support the development of the Cardano ecosystem. This announcement comes after a temporary hold on the project. Daniel Ribar, a key figure in Project Catalyst, shared the update on Twitter, involving the relevant stakeholders in the Cardano community.
The timeline for Fund 10 has also been provided. The submission window opens on June 22 and closes on July 13, while the voting process will take place from August 31 to September 14 of this year. It's important to note that this funding pool is one of the largest in the crypto ecosystem and is exclusively denominated in ADA tokens, highlighting Cardano's commitment to embracing the ADA economy.

The announcement of Fund 10 has garnered attention from the wider Cardano community. Some have questioned the rationale behind allocating such a significant amount of ADA tokens, the fund has committed 50m ADA, when the price is below $0.5. In response, Ribar provided insights into the treasury's role in supporting ecosystem building and long-term sustainability. He explained that, considering the current rate of replenishment (approximately 5.5 million ADA per epoch), it would take around ten epochs or longer to recover funds of this magnitude.

Fund 10 introduces several features and operational changes to ensure accountability and improve the funding framework. Funded projects will be required to outline their milestones, acceptance criteria, costs, and evidence of achievements. This milestone-based approach aims to maintain fairness and impartiality. Additionally, multiple dedicated TestNETs will be introduced to test proposed features in a sandbox environment, ensuring stability and reliability. The community will decide whether the existing Catalyst team should continue providing administrative functions or if a new provider should take over, aligning with Cardano's goal of becoming a self-funded ecosystem. Moreover, proposals in the Catalyst Systems Improvements category seek to enhance decision-making decentralization, streamline processes, and address challenges through academic research.

Fund 10 also brings additional enhancements, including updates to projectcatalyst.io, improvements to the community review stage with new reviewer levels and incentives, new scripts for moderation of flagged community reviews, implementation of the Statement of Milestones (SOM) and Proof of Achievement schema, enhancements to the voting app registration process, and the introduction of a testNET desktop voting tool, wallet connector, and representative voting.

The launch of Fund 10 with its substantial ADA allocation reflects Cardano's commitment to the development of its ecosystem. Project Catalyst continues to drive innovation and growth within the community, providing opportunities for early-stage projects and established endeavors to receive funding and support.

In the interest of full disclosure Empowa, the project I am directly involved with received our first funding during Fund 5 of Project Catalyst. In total, we received $60 000 in funding. To see what we did with these funds click here.
Disclaimer: Nothing on this site should be construed as a financial investment recommendation. It's important to understand that investing is a high-risk activity. Investments expose money to potential loss.