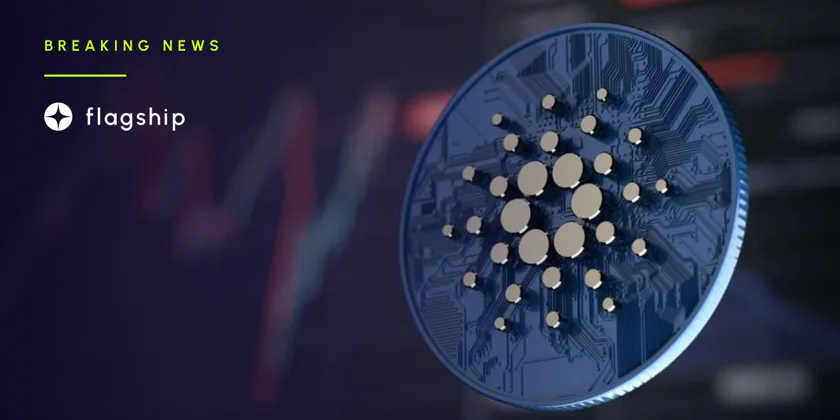 Is Cardano a good investment after $1.5 billion inflows in one day?
Cardano (ADA), a cryptocurrency used in decentralized finance (DeFi), has seen increased buying pressure and a price explosion that is decoupled from the rest of the cryptocurrency market.
---
As of the time of publication, Cardano's market cap was $11.31 billion, an increase of about $1.56 billion within 24 hours. ADA's market cap increased daily until it reached a high of $11.74 billion.
As a result of this flood of buying activity, ADA is currently trading at $0.33, a 14% increase in just 24 hours. Cardano's value has increased by more than 28% in the past week.
In particular, the position may serve as a critical anchor in ADA's pursuit of reclaiming the crucial $0.50 level now that it has broken through the $0.30 resistance level. Even though smart contracts are still a priority, their future value is unclear if investors begin cashing out. Note that ADA has generally followed the rest of the cryptocurrency market in its trading, so the cause of its recent surge is anyone's guess. But the current upward trend is a cumulative result of the market's recent short-term gains.
Several things have contributed to ADA's recent success, but expanding its supporting networks has become crucial. For instance, the use of smart contracts on the platform continues to expand. On January 8th, there were 4,803 Plutus smart contracts, an increase of 780 from the previous month.
On the whole, Cardano hopes to continue the upward trend across most core network activities in 2022. Meanwhile, ADA has seen a rise in whale accumulation, suggesting that wealthy investors are placing bets on the cryptocurrency's potential price increase.
And as 2023 progresses, more research and development efforts will fuel ADA's potential growth. The network is anticipating the launch of two stablecoins in the first quarter of 2023. Hydra, a solution for Layer-2 scalability that aims to increase transaction speeds with low latency and high throughput while maintaining the low gas fee, is also awaited by the community.
Disclaimer: Nothing on this site should be construed as a financial investment recommendation. It's important to understand that investing is a high-risk activity. Investments expose money to potential loss.