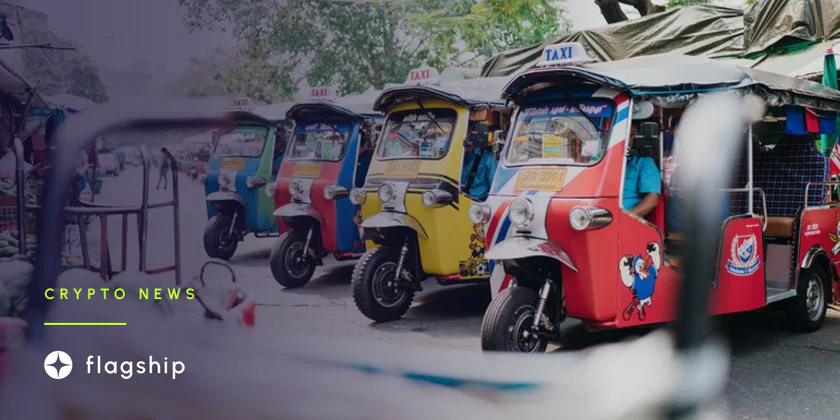 Cardano Debuts Automotive Project in Davos
At the World Economic Forum in Davos on Wednesday, the world's first automotive project on the Cardano blockchain was unveiled
---
The local government will assist the eTukTuk project as it launches operations in Sri Lanka. CEO Frederick Gregaard and Global Head of Marketing David Taylor were present on behalf of the Cardano Foundation. Numerous attempts to switch the tuk-tuk to electric operation have fallen short in the past because there needs to be more infrastructure for charging. Still, eTukTuk intends to solve this problem by establishing a peer-to-peer (P2P) economy using the Cardano blockchain. By developing a flexible, multifaceted revenue model, eTukTuk wants to address the absence of charging infrastructure and the high price of e-vehicles in developing nations. In addition, through the Cardano blockchain, the P2P economy hopes to encourage the growth of the highly scalable eTukTuk network of charging stations and eTukTuk-owned electric vehicles.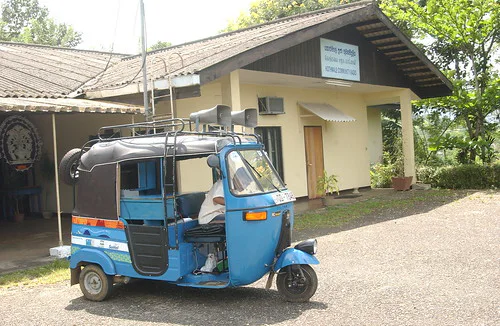 In turn, this aims to address global issues like air pollution, CO2-related health issues, and financial inequality while supporting the crucial transition from fossil fuels in areas lacking e-vehicle infrastructure. Tuk-tuks, a representation of easily accessible transportation in developing Asian and African nations, is where change must begin. However, they also contribute significantly to the world's carbon emissions and produce more CO2 than cars. To start the project, eTukTuk is collaborating with the Sri Lankan government and significant business partners to gradually replace the 1.2 million I.C.E.-powered tuk-tuks currently on the road.
James Bowater, the project's strategic advisor, said that eTukTuk is closely collaborating with its partners in Sri Lanka to scale operations. Ryan Fishoff, the CEO, said:
"We are creating a uniquely innovative, affordable, and accessible platform for drivers who, right now, are excluded from making the transition to EVs."
Rosy Senanayake, the mayor of Colombo, the capital of Sri Lanka, where 70% of all tuk-tuks in the nation are on the roads, said:
"Since eTukTuk's solution makes EVs affordable and accessible, Colombo is fortunate to be the first city to have the answer to the growing transportation crisis which we all currently face; especially considering that there are currently no other nations across the globe taking these kinds of strides."
Amazingly, Sri Lanka has passed a law mandating the complete transition to electric vehicles across all vehicle categories by 2040.
The developers of eTukTuk envisioned a P2P ecosystem as a means to modernize the country's antiquated transportation network and provide drivers with more fair ways to make money. Therefore, the Cardano blockchain is poised to play a pivotal role in promoting "sustainable change in transportation solutions" and reducing financial exclusion. The Cardano blockchain allows eTukTuk drivers and passengers to conduct cashless transactions. Moreover, the Cardano blockchain incentivizes drivers, passengers, and other ecosystem members. That way, they can reap the rewards of the growing eTukTuk charging network as it becomes more widely used.
It is estimated that drivers' incomes could rise by as much as 400% thanks to this project.
The current price of Cardano (ADA) is $0.332. Last week, ADA's price finally broke out of a more than half-year downtrend. Now, the cryptocurrency is undergoing a correction, with $0.32 serving as critical support for the continuation of the uptrend.
Disclaimer: Nothing on this site should be construed as a financial investment recommendation. It's important to understand that investing is a high-risk activity. Investments expose money to potential loss.