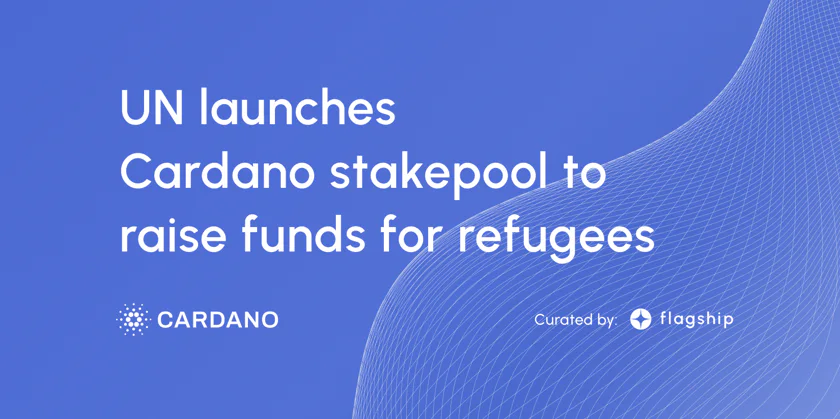 Cardano and the UN team up to help refugees
We look at the efforts by The United Nations High Commissioner for Refugees (UNHCR) to use the Cardano blockchain to raise funds for unfairly displaced people.
---
The United Nations High Commissioner for Refugees (UNHCR) has recently chosen Cardano's blockchain technology as an innovative way to raise funds for unfairly displaced people. Through this platform, the humanitarian organization aims to link other humanitarian communities to achieve a positive impact. Funds are raised through the running of stake pools. By staking the ADA token, users can donate while still holding the token in a smart contract for a period of time.

This marks the first time the UN has used blockchain technology to raise funds and help those in need. The project aims to create a charitable mechanism that can sustainably raise funds for charities around the world, including those helping refugees and displaced persons.
For UNHCR, the project is more than just a fundraising exercise. It is also an opportunity to raise awareness about the work of the agency and its objectives. By bringing together its two main pillars of advocacy and fundraising, UNHCR hopes to create a stable source of revenue that can support grassroots initiatives and other blockchain initiatives that help refugees and displaced people around the world.

As head of innovation in Switzerland for UNHCR, Alvaro explains that the agency is mandated by the United Nations General Assembly to lead and coordinate international action for the worldwide protection of refugees and all forcibly displaced people. UNHCR also works to resolve refugee problems and is responsible for internally displaced persons, as well as refugees who cross the border.

UN Refugees Stake Pool

The Cardano Foundation project is a significant step towards creating a self-sustaining source of income for charities. The aim is to create a constant, stable source of revenue that can operate in the background and supplement the funding that charities currently rely on. This is achieved through the running of stake pools that earn returns for the charity and play an active role in decentralising the Cardano network increasing its security.

The Cardano platform's staking program allows users to donate while also earning rewards, making it an excellent opportunity for donors to make a difference and provide aid to those who need it most. UNHCR has recognized the potential of the Cardano platform, stating in a blog post that it "enables an even larger community to help make a difference and deliver lifesaving assistance to those most in need."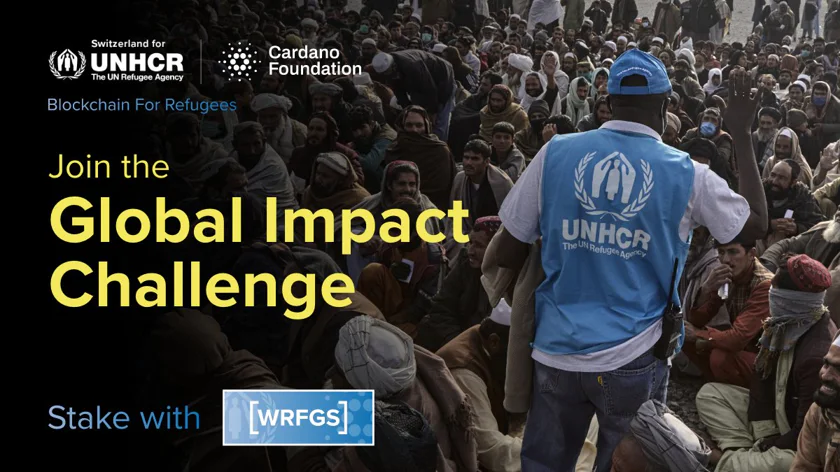 Flagship Thought

The UNHCR NFT is a unique way of drawing attention to the agency's work while also raising funds for its initiatives. The partnership between UNHCR and the Cardano Foundation is a significant development in the blockchain space. By creating a self-sustaining source of income for charities, the project has the potential to transform the way charities operate and make it easier for them to carry out their vital work.

The adoption of Cardano's blockchain technology by the humanitarian organization is a significant milestone, as it will enable the UNHCR to tap into a wider donor base and provide more aid to those in need. This is an exciting development for both the humanitarian organization and the Cardano token, which is likely to increase in value as more people buy it for staking purposes.
Disclaimer: Nothing on this site should be construed as a financial investment recommendation. It's important to understand that investing is a high-risk activity. Investments expose money to potential loss.